Avalanche hits French ski resort; no fatalities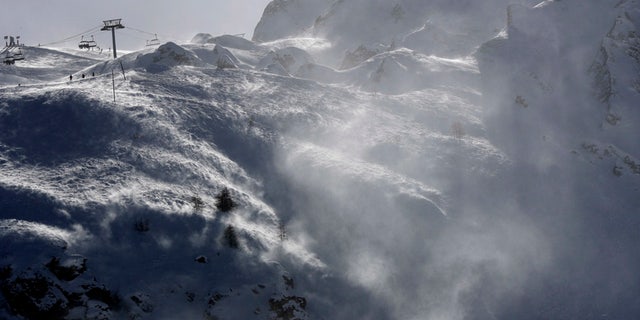 An avalanche that struck a ski resort in the French Alps on Tuesday morning left no fatalities, authorities said.
The avalanche struck at 9:50 a.m. (0850 GMT; 3:50 a.m. EST) Tuesday on the La Carline ski slope, prompting the resort to shut down and a massive search and rescue operation to begin.
French media earlier reported that several skiers had been caught up in the avalanche.
Several hours later, an official with the regional administration, or prefecture, said the operation had been called off.
"Several skiers were knocked around and taken care of by resort employees," the resort's press service later said in a statement. "No casualties were reported."
According to the statement, the avalanche started on the Grande Balme off-piste section, and then swept across La Carline slope.
TV footage of the resort showed bad weather conditions and poor visibility on the slopes. Weather services had warned Monday of a high avalanche risk in mountain ranges because of recent snowfall and strong winds. The risk in Tignes is currently four on a scale of five, but the resort said parts of the ski area would remain open.
Four snowboarders died last month in another avalanche near the same resort. On Jan. 18, a devastating avalanche buried a hotel in central Italy, killing 29 people.
The Associated Press contributed to this report.