Australian driver deliberately kills 17 kangaroos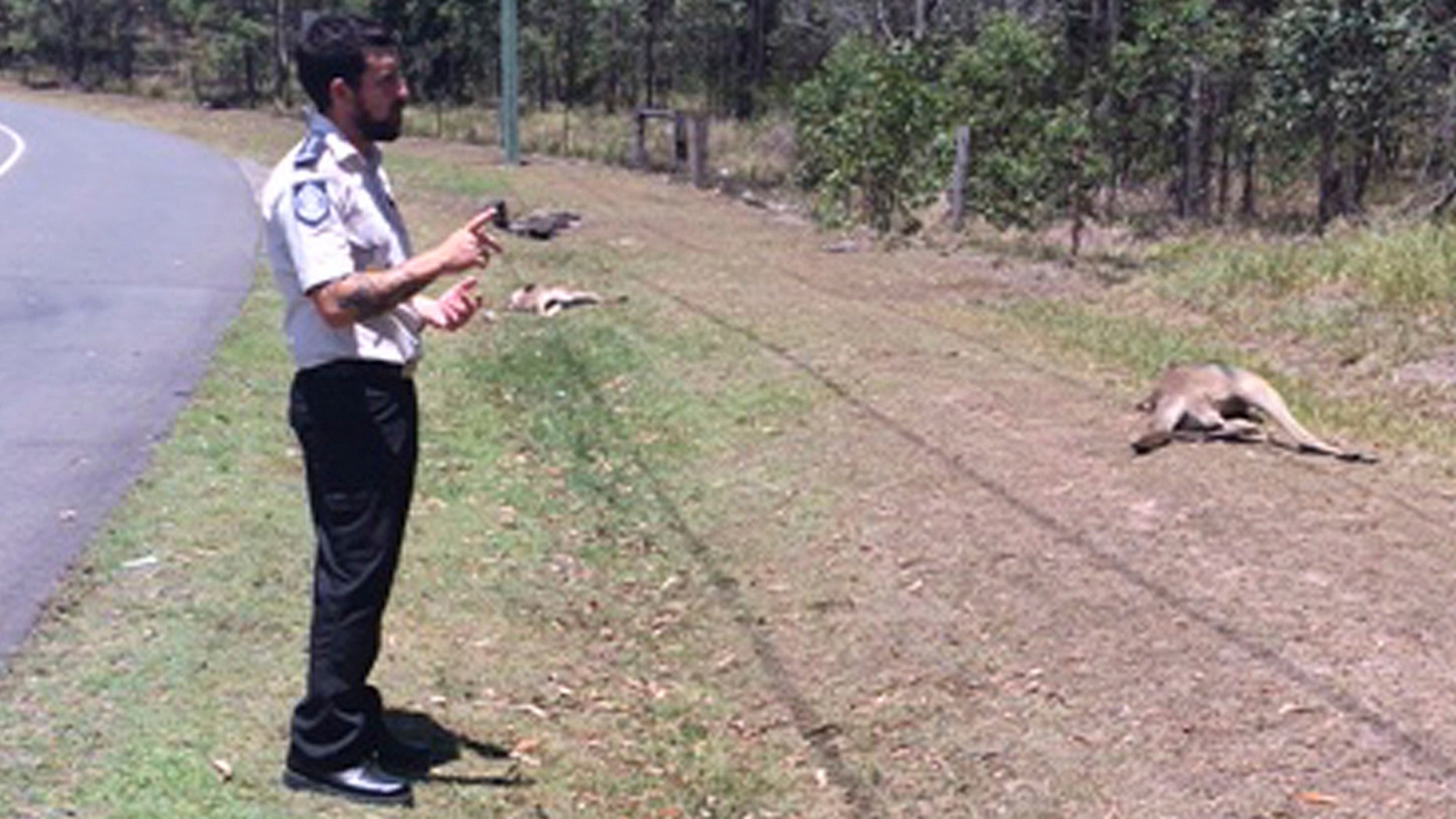 A driver deliberately ran down and killed 17 kangaroos in Australia, mostly young ones, an animal welfare group in Australia said Monday.
A spokesman for the RSPCA in Queensland state, Michael Beatty, said the carcasses of 16 kangaroos were found Monday along a 300-foot stretch of road in the eastern city of Brisbane. Another kangaroo had to be euthanized because of its injuries.
"They were mauled in a bad way. There was a big buck as well, but most were young roos," Beatty told the dpa news agency, according to News24.
Beatty said the kangaroos were deliberately hit, with tire tracks visible where the car had gone off the road to run down the marsupials.
"What happens is the kangaroos usually come to the side of the road at night. There are a lot of them in this area, but this driver definitely ran down the kangaroos deliberately. It was no accident," the spokesman added.
The group has asked for any witnesses to come forward with information.
In October, police charged an 18-year-old Australian man for running over and killing more than 100 grey kangaroos with his vehicle in New South Wales, News24 reports.
The Associated Press contributed to this report.