Australian charged after car hits US embassy gates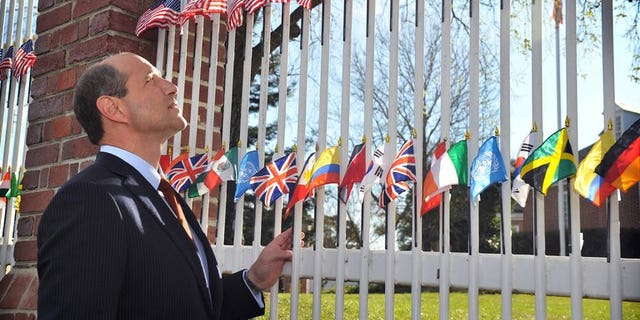 SYDNEY (AFP) – A man has been charged and will face court Thursday after a car crashed into the gates of the US embassy in the Australian capital Canberra while ambassador Jeffrey Bleich was at home, police said.
The 30-year-old Australian was charged with damaging "the premises of an internationally-protected person".
Police arrived to find the car lodged against the gates Wednesday evening with only minor damage and the diver uninjured.
"As a precaution the policing bomb response team attended and did a check of the vehicle. Nothing of a suspicious nature was located," police said in a statement.
The man was due to face the Australian Capital Territory magistrates court Thursday morning.