AU monitor says Zimbabwe vote seems 'free and fair'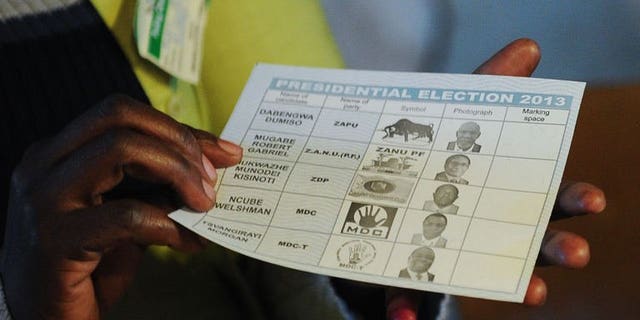 HARARE (AFP) – The African Union's top poll observer said Zimbabwe's crunch presidential election Wednesday appeared, according to initial reports, to have passed off smoothly.
"The conduct of the election... has been peaceful, orderly, free and fair," said former Nigerian leader Olusegun Obasanjo, who leads the 69-member observation team, speaking at the closing of a polling centre in Harare.
The AU mission had been criticised by President Robert Mugabe's challenger Morgan Tsvangirai for painting a rosy picture of vote preparations.
Tsvangirai and non-governmental groups have voiced concern that the electoral roll, which was not released until the eve of the vote, is ripe for manipulation.
It is alleged the list contains many duplicate and ghost voters.
The Election Resource Centre, an NGO which is collating reports of problems, said it had received multiple reports of ballot papers running out and people finding their names were not on the register.
About 600 foreign election observers, mainly from African bodies, have been accredited to watch the polls in addition to 6,000 local observers.
Zimbabwe has not invited Western observer missions because of sanctions imposed on Mugabe and his top officials for rights abuses.