At a Sunday Mass in the iconic Sagrada Familia basilica, the archbishop of Barcelona on Sunday called for Spain to unite and work for a more peaceful world.
Cardinal Joan Josep Omella's message following last week's deadly dual vehicle attacks – in Barcelona and Cambrils – came as a massive manhunt was underway for the driver who plowed into pedestrians in Barcelona, killing 13 people.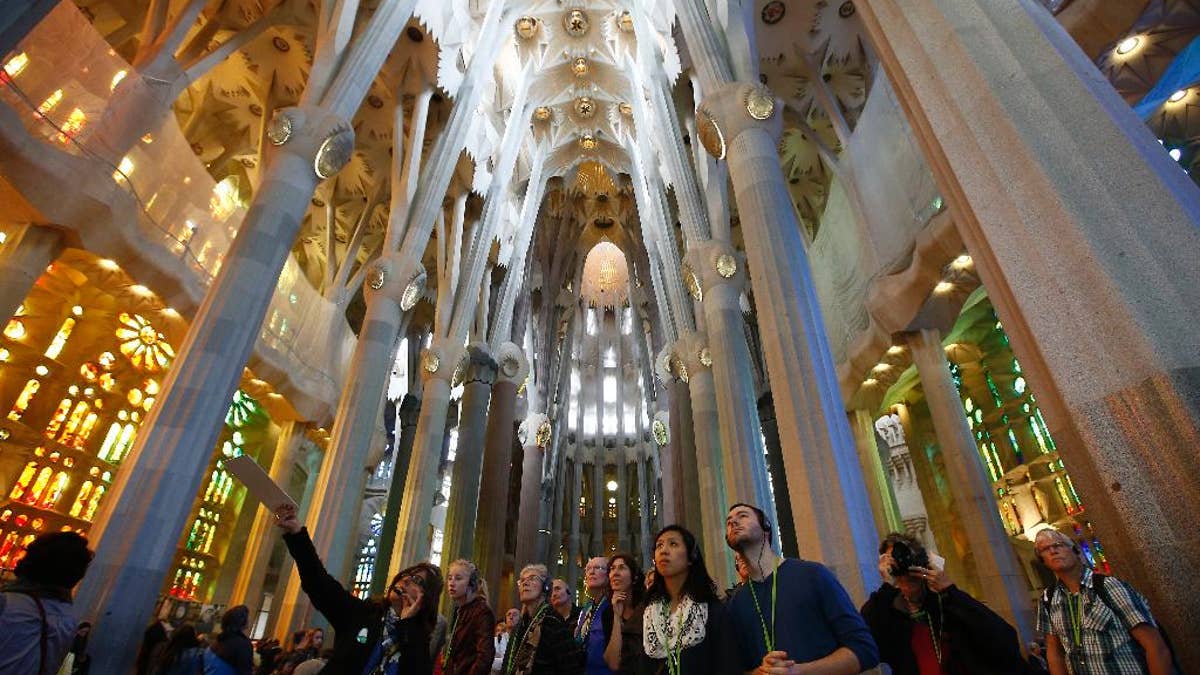 Another person was killed at Cambrils. Responsibility for both attacks was claimed by Islamic extremists. The dead included an American man from California who was celebrating his anniversary in Barcelona.
At the Mass, the cardinal welcomed families of the victims, representatives of Catalonia's Muslim community, as well as Spain's royals and top government officials, including Prime Minister Mariano Rajoy.
The presence of so many people was a "beautiful mosaic" of unity to work for a common objective of "peace, respect, fraternal coexistence and love," the cardinal said in his homily.
He read aloud a telegram of condolences sent by Pope Francis, who called the attacks a "cruel terrorist act" and a "grave offense to God."
The basilica is the unfinished Art Nouveau masterpiece of architect Antoni Gaudi that is a symbol of European Christianity.
With its soaring towers, intricate sculptures and stained glass windows, the "Holy Family" church is dedicated to the Christian concept of family and faith. It was begun in 1882 and is not expected to be finished until 2026.
When Pope Benedict XVI consecrated it in 2010, he declared it "a magnificent achievement of engineering, art and faith."
Other attendees Sunday included Spain's king and queen, King Felipe VI and Queen Letizia, and Catalan regional President Carles Puigdemont.
On Saturday, Spain's royals visited injured attack victims in local hospitals, placed a wreath and candles at the attack site on Barcelona's Las Ramblas promenade and signed a book of condolences at Barcelona city hall.
Later Sunday, nearly 100,000 people were expected at Camp Nou stadium for the Barcelona soccer team's first match of the new season, to be preceded by a moment of silence for the victims, Agence France-Presse reported.
Spanish police have put up scores of roadblocks across the northeast in their manhunt for the suspected driver of the van that plowed into pedestrians in Barcelona.
Police in Catalonia are searching Sunday for Younes Abouyaaquoub, a 22-year-old Moroccan. Local media says the manhunt is concentrating on the towns of Ripoll and Manlleu.
The investigation is also focusing on a missing imam who police believe could have died in a massive house explosion Wednesday.
Police believe Abdelbaki Es Satty radicalized the young men in the extremist cell, which may have accidently blown up a house in the seaside town of Alcanar.
This story includes reporting from the Associated Press.