At least 22 teens dead, dozens wounded, in Guatemala orphanage fire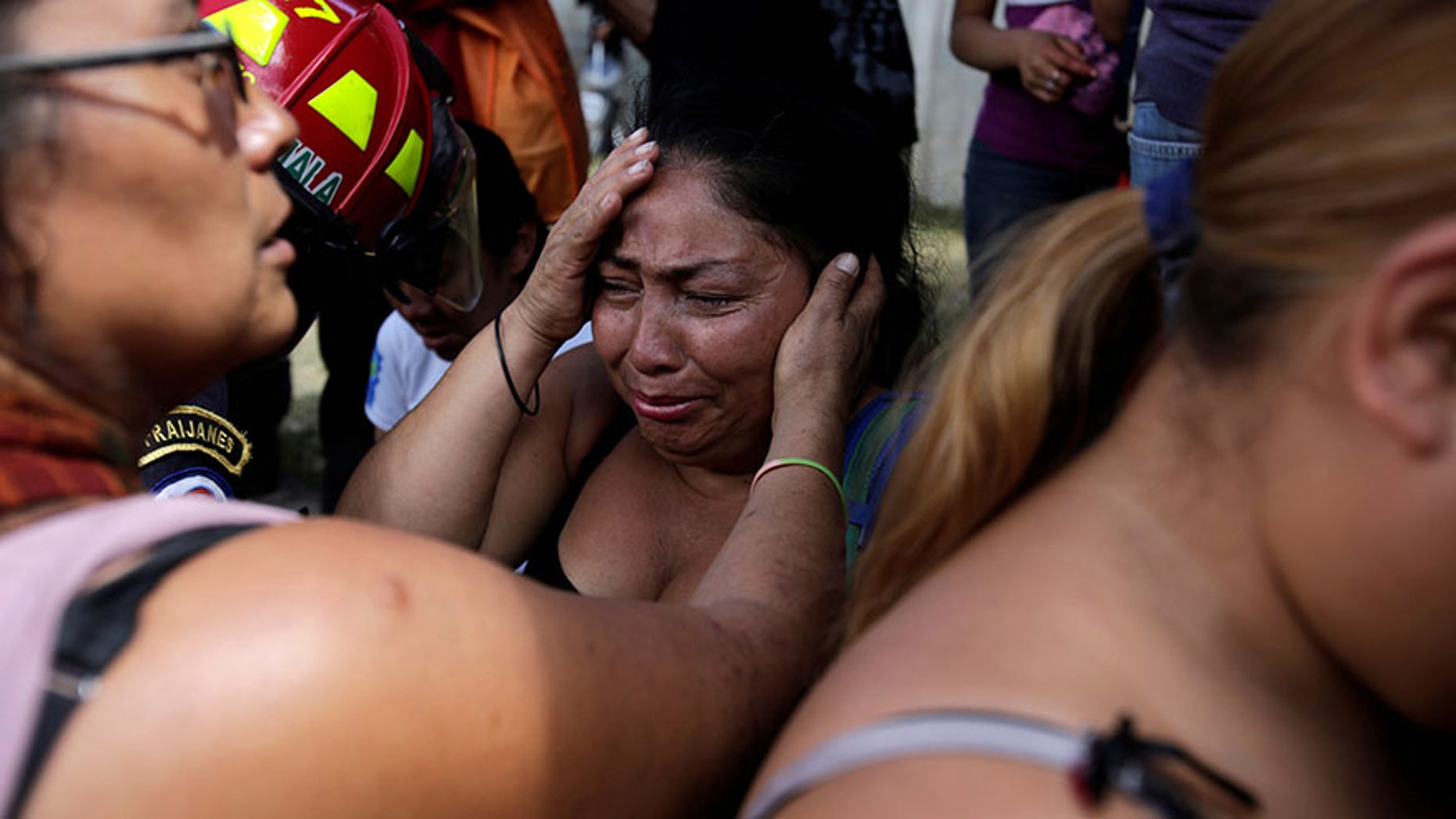 At least 22 teens were found dead Wednesday in an orphanage in Guatemala after someone apparently set fire to mattresses in the girls' quarters on the rural campus.
Virgen de Asuncion, an overcroweded, state-run shelter, houses children up to age 18 who are referred there mostly for cases of domestic violence. It is located on the outskirts of Guatemala's capital city in San Jose Pinula.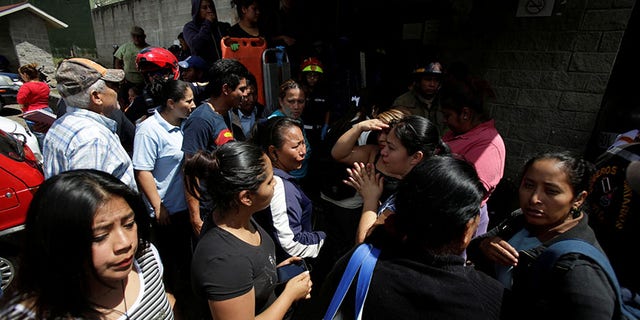 Distraught parents scribbled their children's names on pieces of paper to pass to shelter staff begging for information.
Authorities worked to identify victims, but said DNA tests might be necessary for some of the remains.
"I saw the smoke in the place. It smelled like flesh," a 15-year-old girl who was being treated for minor injuries at one hospital said.
Piedad Estrada, a street vendor, arrived at the hospital with a photograph of her 16-year-old daughter. She said the teen was pregnant and had been at the shelter for nine days because she ran away from home.
Estrada searched hospitals and the morgue, but got no information.
"They only took her from me to burn her," Estrada said. "I blame the state for what has happened."
The fire followed a 15-hour riot in which hundreds protested their living conditions and demanded to be transferred, according to Guatemalan papers.
The orphanage has been criticized for overcrowding, alleged abuse and escapes in the past. The building at the time of the fire housed at least 800, despite having a capacity for 500.
Hours after the fire, the government in a statement expressed its condolences to the victims' families and promised a thorough investigation.
Jorge de Leon, Guatemala's human rights prosecutor, said in a statement that at least 102 children had been located after escaping from the shelter and more had managed to flee. De Leon said younger children fled the shelter because they were being abused by the elder children.
"According to what they say, the bigger kids have control and they attack them constantly," de Leon wrote. "They also complain that food is scarce and of poor quality."
He called on authorities "to evaluate whether it is appropriate to have these different groups concentrated in one place."
The Associated Press contributed to this report.