Asia football chief backs embattled Qatar World Cup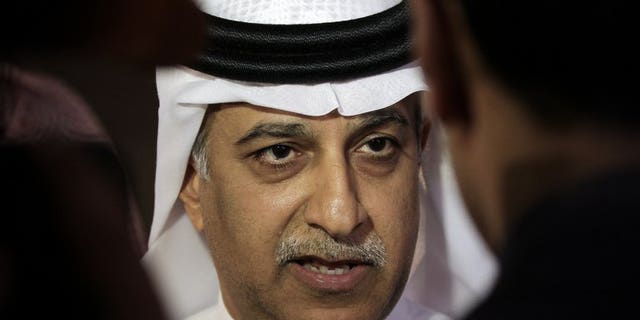 KUALA LUMPUR (AFP) – Asia's football chief has underlined his support for Qatar's hosting of the 2022 World Cup after English officials suggested the event should be moved elsewhere.
Shaikh Salman bin Ebrahim Al Khalifa said Qatar would "make Asia proud" with the tournament, despite ongoing concerns over playing it in the harsh Gulf summer.
"The AFC is confident that Qatar will host a magnificent World Cup, under the guidance of FIFA, and with it only being the second time that Asia plays host to a FIFA World Cup," Shaikh Salman said in a statement. "We are sure that Qatar will make Asia proud."
The timing of the event has become a vexed issue with FIFA and UEFA, the world and European governing bodies, and footballers' union FIFPro all calling for it to be held during the winter.
Greg Dyke, the new chairman of England's Football Association, said the tournament could also be moved away from Qatar, a view endorsed by English Premier League chief executive Richard Scudamore this week.
"At the end of the day, FIFA made a decision which is for none of us to comment on," Scudamore said on Thursday. "They decided the World Cup will be in the summer in Qatar.
"Our view is, if that is deemed not possible by FIFA, they need to move the location. We can't just, on a whim, decide to move to the winter."
South Korea and Japan co-hosted the 2002 World Cup in the hot East Asian summer, the only time the region has hosted football's showpiece event.
Tiny, oil-wealthy Qatar's hosting of the 2022 tournament has been controversial since it won hosting rights in 2010 after a bidding process hit by corruption allegations.
Shaikh Salman was elected president of the Asian Football Confederation (AFC) in May after the departure of Qatari businessman Mohamed bin Hammam, who is battling corruption claims and was also involved in his home country's World Cup bid.
Shaikh Salman, a member of the royal family in Bahrain, which neighbours Qatar, also raised the prospect of an Asian winner for the Qatar tournament.
"Based on the performance and achievements of Asian nations in all FIFA competitions and the recent Olympics in both the male and female categories... we are now world-beaters and worthy contenders for any competition, and why not winning it in 2022 in Asia?" he said.