Ashes trumpeter banned from Trent Bridge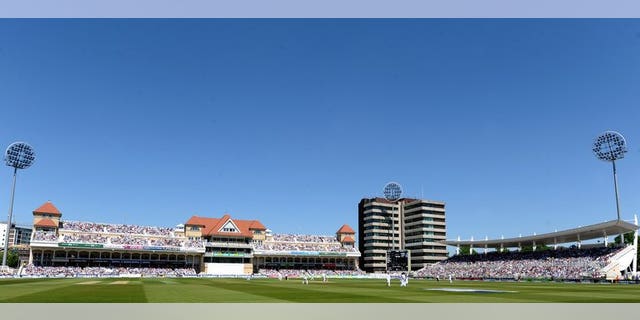 LONDON (AFP) – A familiar sound associated with the England cricket team is set to be missing during next week's Ashes opener in Nottingham after 'Billy the Trumpet' was effectively banned from playing at Trent Bridge.
England star batsman Kevin Pietersen took to Twitter on Saturday to say the move was a "DISGRACE".
Billy Cooper, a professional musician, has become a fixture with the 'Barmy Army' group of supporters who follow England home and away, with his well-judged interludes -- a few bars of the 'Great Escape' when the team is fighting a rearguard action for example - becoming popular with spectators.
But Cooper took to Twitter on Friday to say he wouldn't be performing, as things stood, when the first Test started at Trent Bridge on Wednesday.
"Just to clarify that @TrentBridge have said I can't play at the 1st test. Disappointed. Gutted," Cooper wrote as @billbarmytrump.
England spinner Graeme Swann, followed by wicketkeeper Matt Prior both backed Cooper's cause with a retweet saying: "We just want to get behind @Swannyg66 @MattPrior13 @JimmyAnderson9 & the boys #LetBillyBlowhisTrumpet" we want him."
Pietersen weighed in by criticising a "stupid decision".
He added: "Absolute DISGRACE that Trent Bridge have stopped our very vocal '12th man' @billbarmytrump from playing at 1st Ashes Test!"
However, a Nottinghamshire spokesman said Saturday there were no plans to change the county's policy, which was in force in 2005 when England just held their nerve to beat England in a dramatic Ashes Test.
"It is not personal against him or his trumpet," he said. "It is just a long-standing policy position. There is no chance of a change of mind."