Arturo Carmona: Who Killed Anastasio Hernandez Rojas?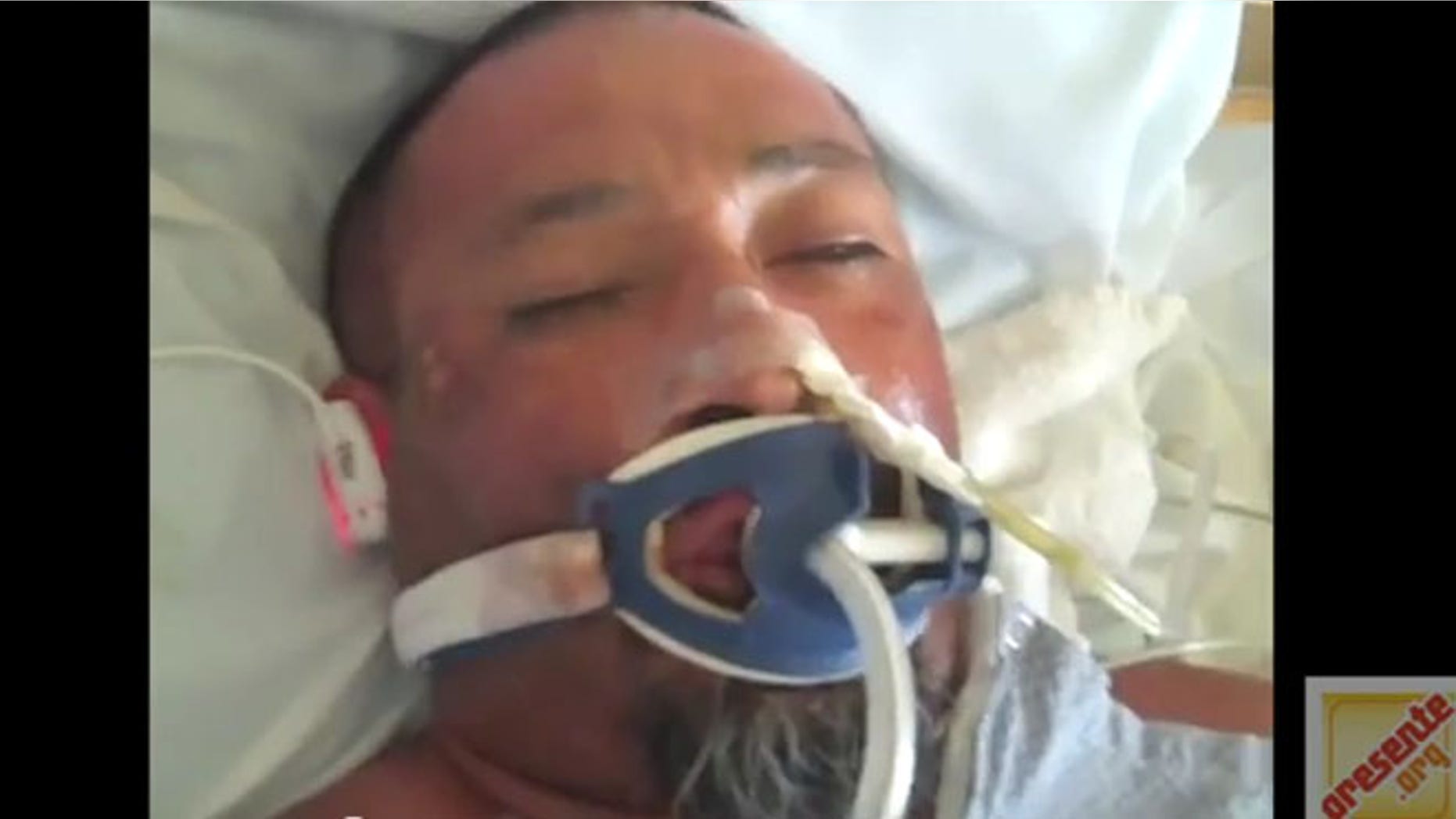 Imagine you're 13 years old. You ask your mother, "What really happened to my father?"
She resists answering, but then reluctantly tells you that the man you know only through pictures and from family stories had been hog-tied and handcuffed, beaten and electrified by more than a dozen armed men. You're shown a video clip of a news story about what looks like the murder of your father at the hands of men whose green uniforms indicate that they work for your government, the U.S. government. "Who were the men that killed him?" you ask. "We don't know" she says. "The government never told us and never brought the men to justice." Imagine.
The story above will become a reality the 6 year-old twin boys of Anastasio Hernández-Rojas, the man killed by Border Patrol agents in a 2010 incident that is galvanizing the Latino United States.
Unless the growing questions surrounding the death of Anastasio are answered, thousands, perhaps millions, of Latino children and adults will grow up believing that their government is covering up what increasing numbers of us believe is a clear cut case of torture and murder by government officials overseen by the Obama Administration.
Such a situation raises the question of leadership, as growing numbers of Latinos demand that their government conduct a serious and transparent investigation into the death of Anastasio Hernández-Rojas.  In light of what now appears to be a U.S. Border Patrol cover-up exposed in a nationally-televised PBS documentary released last week, there are only two people who have the power to exercise the kind of official leadership that will bring swift answers the question Latinos are asking: "Who killed Anastasio?" Those two men are U.S. Attorney General Eric Holder and President Barack Obama.
When we hear the gut-wrenching screams of Anastasio in viral videos and in nationally and internationally-televised Spanish-language news reports about the incident, Latinos also hear the cries for leadership, especially at a time when elected leaders want our vote.
Following PBS' release of the new footage about the beating and death of Anastasio, my organization, Presente.org, joined the ongoing efforts of Anastasio's family and the Southern Border Communities Coalition (SOBOCCO) to secure justice in this case.
Since last week, more than 30,000 people have signed our petition demanding that Attorney General Holder and President Obama demonstrate leadership by ordering an immediate, serious and transparent investigation of the death of Anastasio Hernández-Rojas and 7 other people who also died under questionable circumstances involving the U.S. Border Patrol.
Countless reports, including a recently released report by Amnesty International, point to a clear pattern of abuse and misconduct by the Border Patrol, a pattern that led to the death of Anastasio. The continued abuse has an especially bad impact on Latinos, who constitute the majority of those abused in torture, beatings, racial profiling and death at the hands of the U.S. Border Patrol. The tens of thousands of us that are active in the "Justice for Anastasio" campaign are tired of the lack of leadership that endangers our families-and we want answers now.
As elected officials and aspiring politicians come into our communities to ask us to support their leadership, many of us are responding by asking for an end to the political games.  People want accountability and an investigation of the death of Anastasio and others. Failure to produce an open and fair investigation will surely have an effect on the efforts of President Obama at re-election time, as increasing numbers of Latino voters see the choice between politicians who support a rogue and brutal Border Patrol and it's crimes and real leaders who act to put an end to these abuses.
Under the Obama Presidency, Latino voters have had to sit and watch as more than 1 million Latinos, the majority of whom are non-criminals, are deported. Add the indignity of watching the Border Patrol commit violence acts under the cover of silence and impunity.
In light of the situation brought to light by the new revelations about Anastasio's death, Attorney General Holder and President Obama have a critical opportunity to show Latinos they are just and fair. Before casting their vote, the much-coveted Latino voter will want to know that leaders know how to lead. Failure to lead in the case of the Anastasio  will not only leave a gaping hole in the hearts and minds of the children and family he left behind, but also make campaign slogans sound hollow next to the growing demands for "Dignidad!" and "Justicia!" ring louder with each passing day of U.S. Border Patrol impunity.
Arturo Carmona is Executive Director of Presente.org.
Follow us on twitter.com/foxnewslatino
Like us at facebook.com/foxnewslatino