Art collector Saatchi divorcing TV chef wife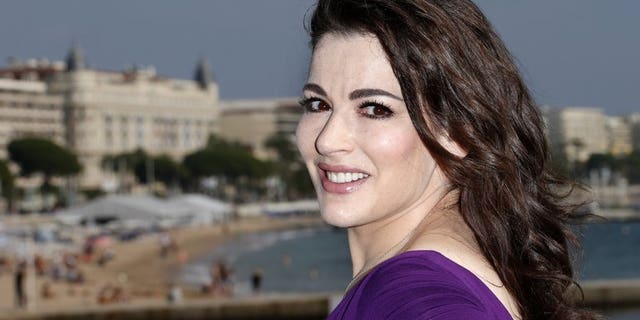 LONDON (AFP) – British art collector Charles Saatchi told a newspaper on Sunday that he is divorcing his wife, celebrity chef Nigella Lawson, following an incident in which he grabbed her by the neck outside a London restaurant.
Under the headline "I'm divorcing you Nigella", 70-year-old Saatchi said in a statement to the Mail on Sunday that he had made a "heartbreaking" decision to separate from his 53-year-old wife because she had not defended him over the row.
The publicity-shy former advertising executive, who owns London's Saatchi Gallery for contemporary art, accepted a police caution last month after pictures of the incident appeared in another tabloid, the Sunday People.
"I am sorry to announce that Nigella Lawson and I are getting divorced," he said in the statement which was splashed over the front page of the newspaper.
"This is heartbreaking for both of us as our love was very deep, but in the last year we have become estranged and drifted apart," he wrote.
"I feel that I have clearly been a disappointment to Nigella during the last year or so, and I am disappointed that she was advised to make no public comment to explain that I abhor violence of any kind against women, and have never abused her physically in any way."
Saatchi insisted that his actions had not been "violent" and claimed that Lawson, to whom he has been married for 10 years, had grasped his neck in the past because they were both "tactile" people.
There was no immediate comment from Lawson.
The daughter of former Conservative finance minister Nigel Lawson, she is a multi-millionaire cookery writer and TV presenter.
Dubbed 'the domestic goddess', she is famed for her flirtatious approach to cooking.
She married Saatchi in 2003, and has two children from her marriage to journalist John Diamond, who died of throat cancer in 2001. Saatchi has one daughter from his previous marriage.