Arpaio Motion Says Civil Rights Act Doesn't Protect Spanish Speakers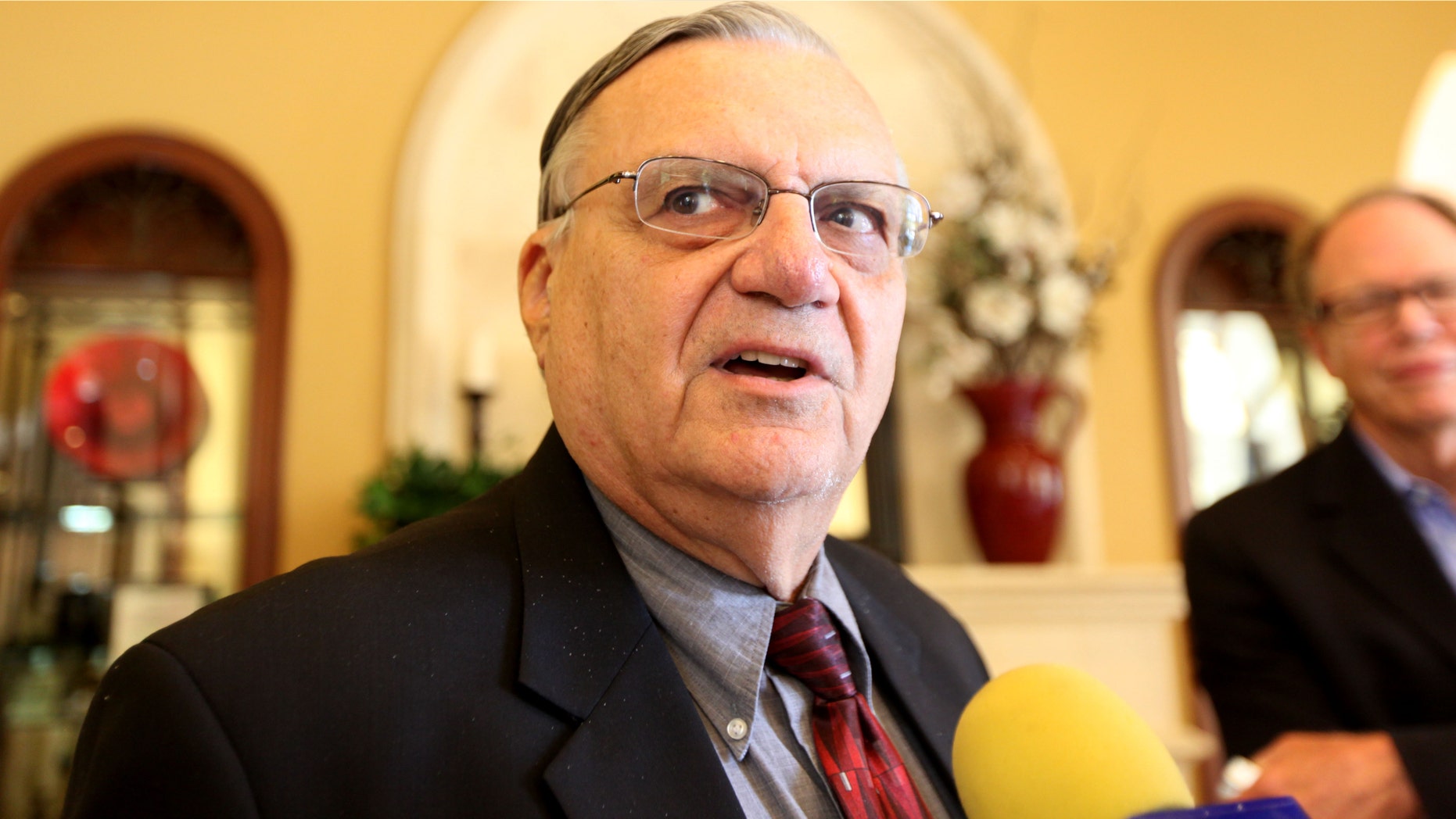 The Maricopa County Sheriff's Office says the Obama administration's lawsuit against it should be dismissed because the Civil Rights Act does not address discrimination based on language.
Sheriff Joe Arpaio and his office, which filed a legal brief on Friday seeking the dismissal, did not deny or admit the administration's contention that they discriminated against Latino prisoners with limited English proficiency. Instead, the brief points out that Title VI of the 1964 Civil Rights Act does not specifically prohibit discrimination based on language.
"The plain language of Title VI and its implementing regulations expressly state a prohibition that discriminates on the basis of race, color, or national origin only – not language proficiency," the motion says. "Language proficiency is not a proxy for national origin."
The motion by Arpaio's attorneys came nearly a month after the U.S. Justice Department filed a suit accusing Arpaio's office of profiling Latinos and punishing Hispanic jail inmates for speaking Spanish.
Arpaio also is accused of launching some immigration patrols based on citizen letters that complained about people with dark skin congregating in a given area or speaking Spanish but never reported an actual crime.
The motion to dismiss also argues that it is possible to discriminate against native Spanish speakers without discriminating against Latinos and that doing so is permitted under the Civil Rights Act.
"Although the Plaintiff goes to great lengths to categorize the prisoners as 'Latino Limited English Proficient' prisoners, its allegations clearly and unequivocally focus on providing language assistance to Spanish-speaking prisoners, not simply to those Spanish-speaking prisoners who also happen to be Latinos," the motion says.
By definition, Spanish-speakers with limited English proficiency in the United States are referred to as Latinos. The attorneys for Arpaio and the Marcipoa County Sheriff's Office did not immediately return a call requesting comment.
The sheriff has denied allegations of systematic discriminatory policing. He has called the lawsuit a politically motivated attack by the Obama administration intended to gain favor with Latino voters, and insisted that the Justice Department provide facts to prove its allegations.
In their filing Friday in U.S. District Court in Phoenix, Arpaio's lawyers also said the sheriff's office should be dismissed as a defendant "because it is a nonjural entity incapable of suing or being sued."
Contains reporting by the Associated Press