Arizona Sheriff Arpaio: Armed Volunteer Posse Should Guard Schools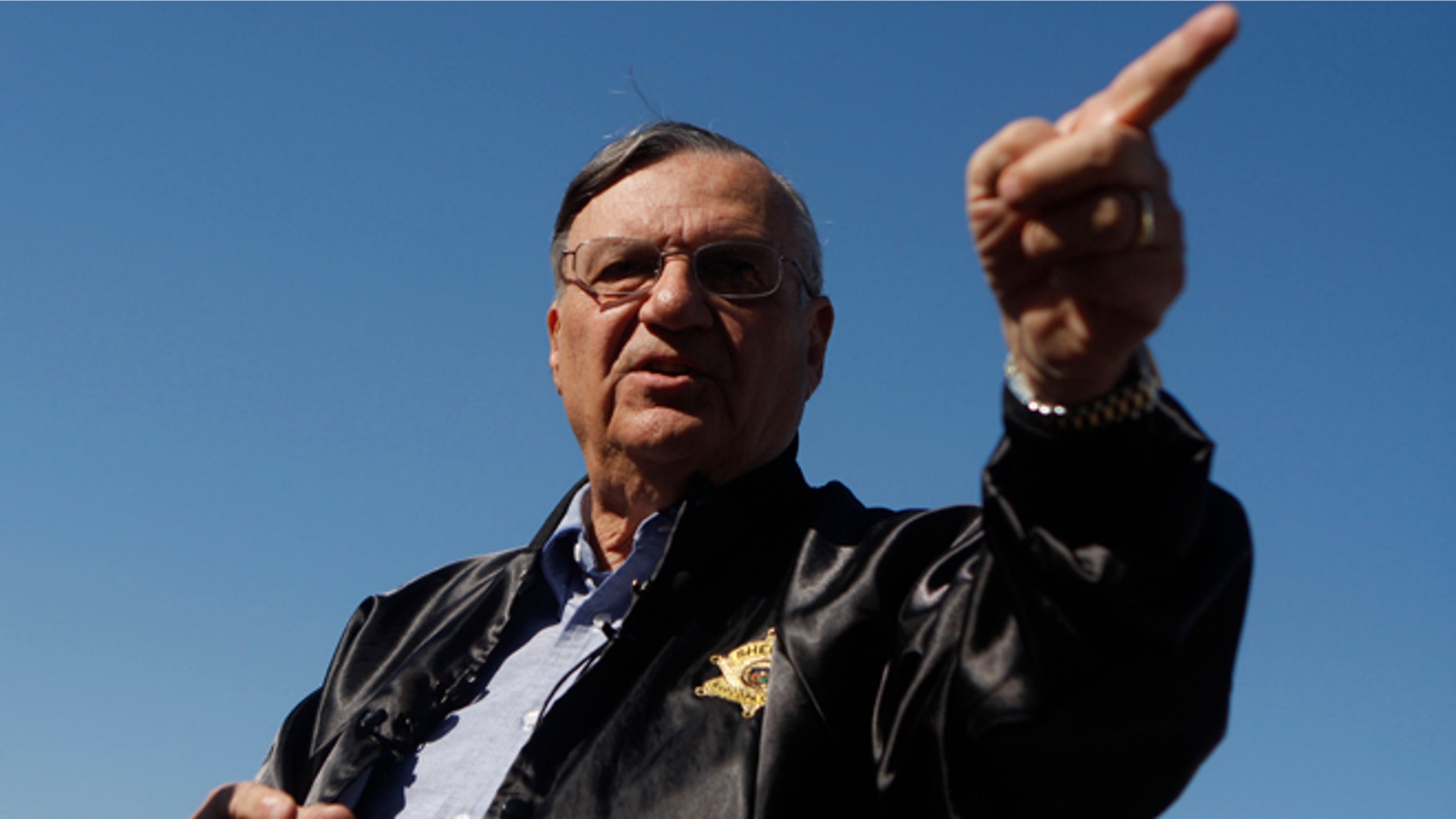 PHOENIX - – A day after Arizona's top cop said he wanted at least one armed teacher at every school, America's toughest sheriff is taking the idea one step further.
Sheriff Joe Arpaio made a bold statement Thursday about how he plans to protect students in Arizona. Wednesday, Arizona Attorney General Tom Horne proposed putting a gun in the hands of at least one educator in every school in Arizona.
Sheriff Arpaio says he's ready to provide armed assistance at schools in the valley. The sheriff says he's ready to start this program within a week.
He said he wants to put posse members near schools, not inside them. He's focusing on roughly 50 schools in cities that the Maricopa County Sheriff's Office has jurisdiction over.
Schools in places like Cave Creek, Fountain Hills, and Litchfield Park may soon see some of the Sheriff Arpaio's posse members patrolling nearby.
"No cost to taxpayers, they furnish their own equipment, they do not receive any salary," says Sheriff Arpaio.
The posse has been patrolling malls during the holidays. This year, the volunteer group arrested 31 people. Sheriff Arpaio believes just their presence serves as a deterrent for crime.
"The posse has the same training regarding guns as our regular deputy sheriffs, over 100 hours of training, plus refresher courses… We should never have a defeatist attitude. Look to the future and take whatever precautions we can do. I don't just want to talk, I like action."
Horne announced this week his plan to arm a principal or teacher in every school.
"If we had school resource officers in all schools there'd be no need for my program, my program is second best," says Horne.
The budget for school resource officers has been slashed by 46 percent in the past three years, but there's debate over whether arming staff members instead is a good idea.
A spokesperson for Arizona Superintendent John Huppenthal says they are looking at a number of proposals, and released a statement.
"In addition to potentially adopting one of these approaches," the statement said. "We would want to ensure all schools and districts complete the necessary intensive threat assessment and violence prevention training that create a comprehensive solution to create the safest possible environment for our students."
A spokesperson for Governor Jan Brewer said there are multiple proposals floating around right now. At this point she has no comment.
For more stories from Phoenix, Arizona go to KSAZ.com.
Follow us on twitter.com/foxnewslatino
Like us at facebook.com/foxnewslatino