Arab leaders: Two-state solution best option in Israeli-Palestinian conflict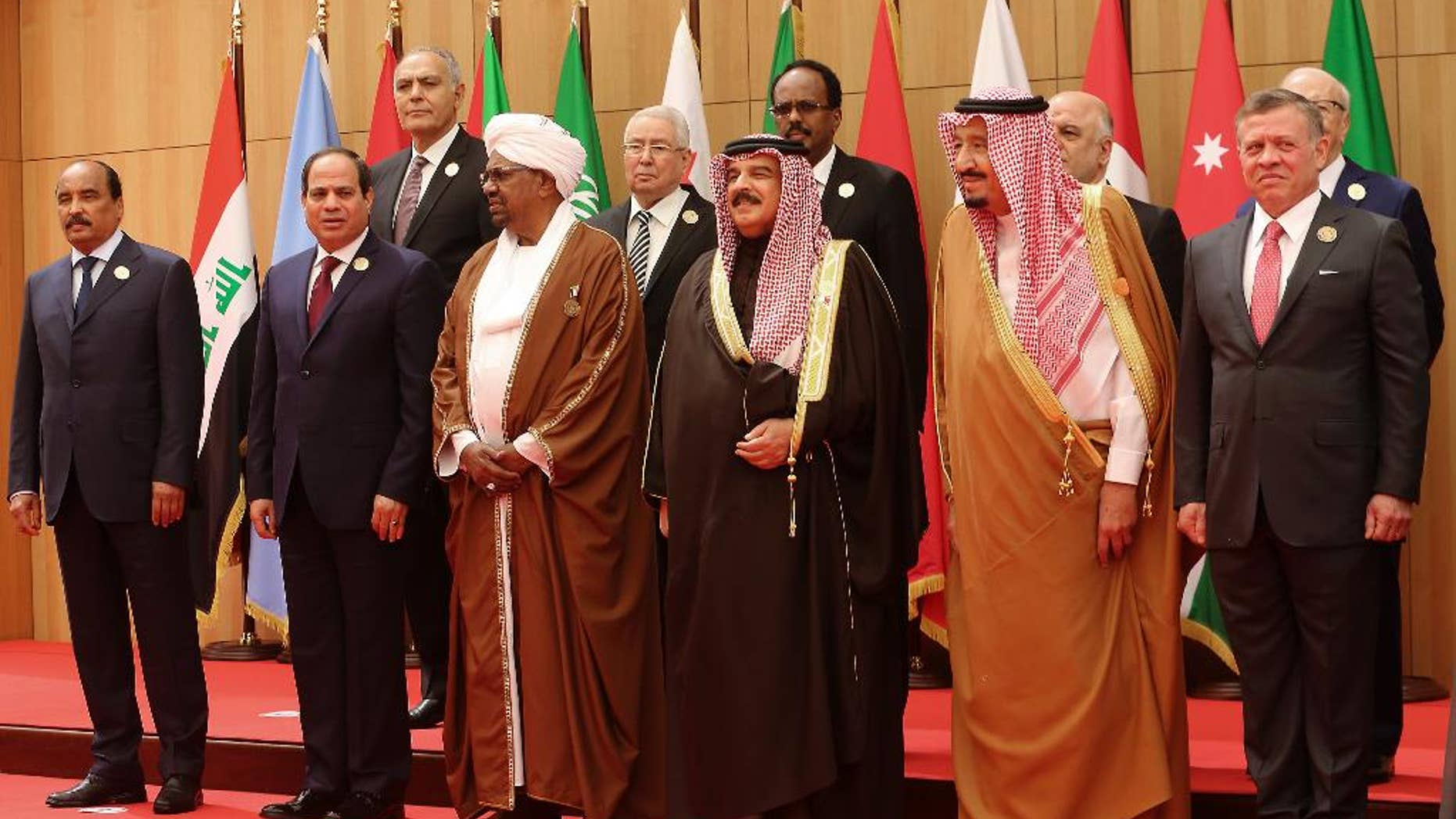 JORDAN – Arab leaders from more than 20 countries gathering here in Jordan on Wednesday sent a clear signal to President Donald Trump: The region continues to support a two-state solution for Israelis and Palestinians.
This comes just weeks before Palestinian President Mahmoud Abbas is expected to travel to Washington to meet with President Trump. It also comes as the White House has hinted that it may abandon America's long-running support for a two-state solution.
ARAB SUMMIT TO ENDORSE PALESTINIAN POSITIONS WITH EYE ON US
The summit's host, Jordan's King Abdullah, said that Israeli settlements in the West Bank are an obstacle to peace.
But on other key issues, it is a region deeply divided.
Syria, which has been suspended from the Arab league since the start of its bloody civil war, remains a divisive issue.
Saudi Arabia along with the United Arab Emirates and Qatar continue to back Syria's rebels and refuse to accept any outcome that doesn't remove President Bashar al Assad from power.
US QUIETLY SENT $221M TO PALESTINIANS IN OBAMA'S LAST HOURS
Other countries, including Jordan and Egypt, have shown a willingness to accept Assad staying in power if it ends the bloodshed.
Despite talk of unity among the Arab nations, no concrete plans on how to solve Syria or any of the regions' other pressing issues were presented.
Critics of the summit point out that much of what was said on Wednesday has been said many times before – by the very same leaders.