Apple, Samsung, Sony accused of using cobalt mined by children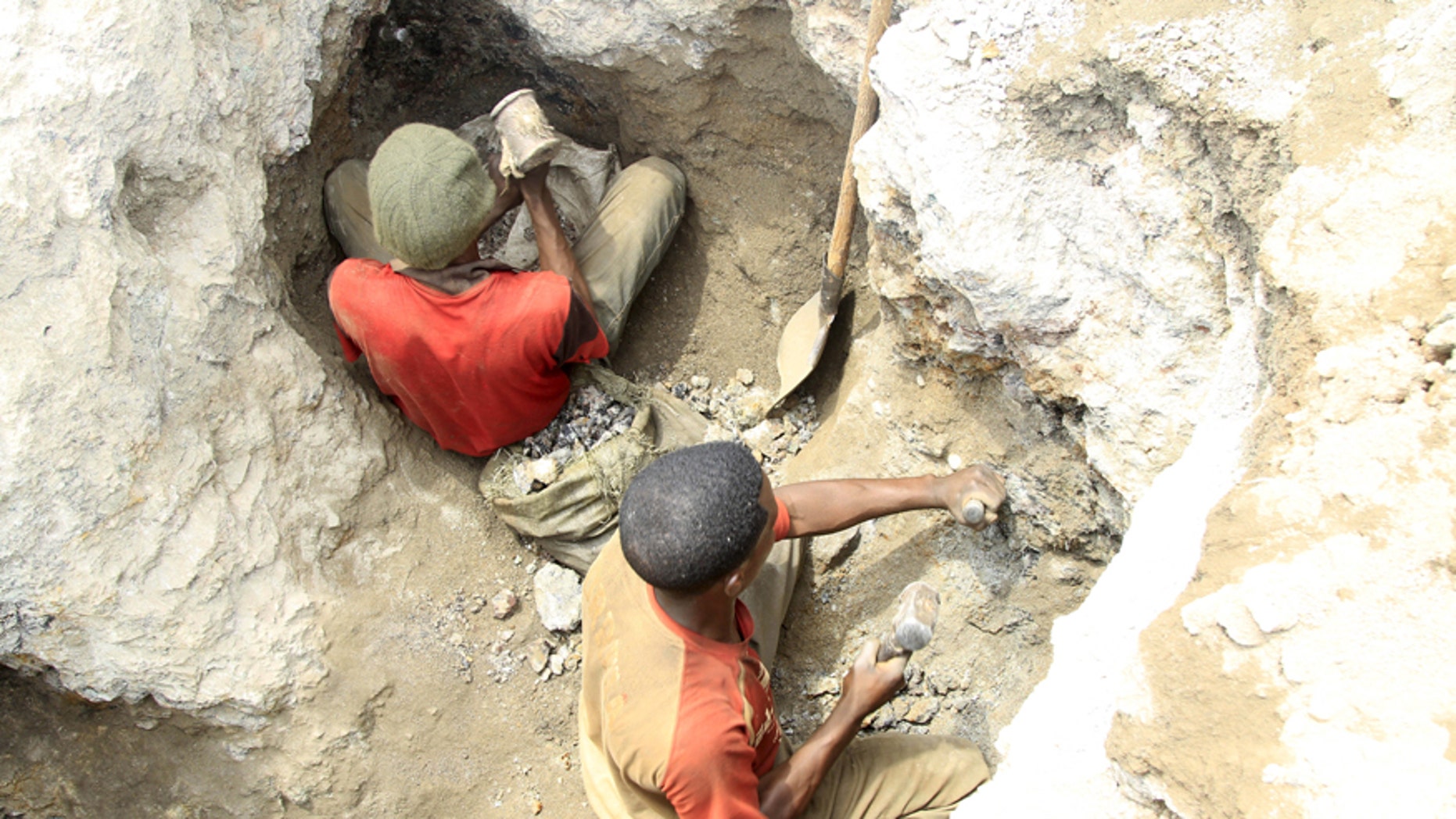 Tech giants Apple, Samsung and Sony are among the firms that may be using minerals mined by African children as young as 7 in their products, Amnesty International announced Tuesday.

The human rights organization, in a report into cobalt mining in the Democratic Republic of the Congo, reported finding young children toiling away at mines to extract a vital component of lithium-ion batteries.
The country produces at least half of the world's cobalt and miners working to extract it face long-term health problems, Amnesty said, according to the BBC. At least 80 cobalt miners have died underground in the DRC between September 2014 and December 2015, the report states, and UNICEF estimates that there are around 40,000 children working in such mines.
In its investigation, Amnesty singled out a smelter in Congo owned by Congo Dongfang Mining International, a subsidiary of Chinese mineral giant Zhejiang Huayou Cobalt Ltd., the largest cobalt chemicals producer in China.
The report claims that Congo Dongfang Mining International did not check the sources of the cobalt it purchased from buying houses, leading to a "high risk" that it came from mines filled with child laborers, according to Reuters.
After being smelted, the cobalt is sent to China and then sold off to battery manufacturers who claim to supply top-end electronics companies, the report said.
Zhejiang Huayou Cobalt told Amnesty that it had "reasonably presumed that the behaviors of suppliers comply with relevant regulations of the DRC and taken the corresponding social responsibilities."
Apple, in response to the report, told the BBC, "underage labor is never tolerated in our supply chain and we are proud to have led the industry in pioneering new safeguards.
"We are currently evaluating dozens of different materials, including cobalt, in order to identify labor and environmental risks as well as opportunities for Apple to bring about effective, scalable and sustainable change," it said.
Samsung said it had a "zero tolerance policy" for child labor and any "contracts with suppliers who use child labor will be immediately terminated."
Sony stated that it is "working with the suppliers to address issues related to human rights and labor conditions at the production sites, as well as in the procurement of minerals and other raw materials."