Anti 'feminazis' campaign by Spanish ultraconservative group features bus with photo of Hitler in makeup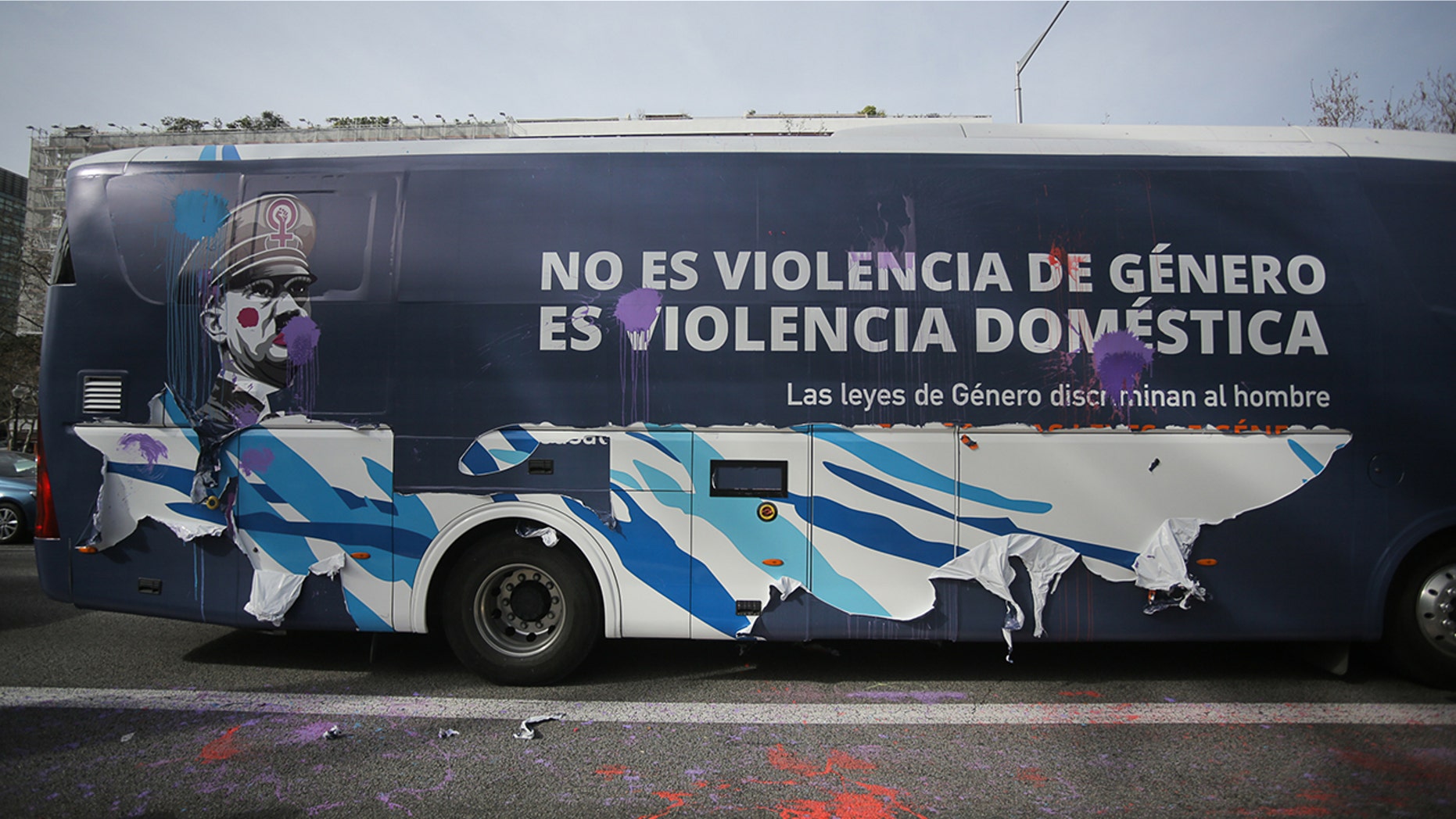 A Spanish ultraconservative Catholic organization has adopted a photo of Adolf Hitler with makeup as part of its campaign to fight against "radical feminism" or "feminazis," claiming that gender violence laws discriminate against men.
Hazte Oir, which is Spanish for "Make Yourself Be Heard," launched the campaign last week with a bus featuring the photo of the former Nazi leader wearing makeup with the symbol of feminism on his military cap. They are using the hashtag #StopFeminazis.
"It's not gender violence; it's domestic violence," the message plastered on the bus reads. "Gender laws discriminate against men."
SELFIE-SNAPPING SATAN SCULPTURE SPARKS OUTRAGE IN SPANISH CITY BECAUSE HE IS TOO HAPPY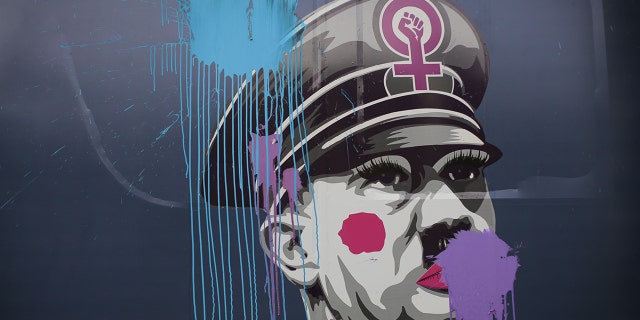 The campaign calls on Spain's conservative political leaders – Pablo Casado from the Popular Party (PP), Albert Rivera from Ciudadanos (Citizens) and Santiago Abascal from the far-right party Vox – to repeal the 2004 gender violence law and the legal protections granted to the LGBT community, Spanish newspaper El Pais reported.
Organizers plan to drive the bus through the streets of the Spanish capital before heading to Barcelona, Valencia, Seville, Cadiz, and Pamplona.
According to El Pais, the conservative organization first made headlines in 2017 when it launched a widespread campaign against the transgender community. The message plastered on the bus at that time read: "Boys have penises, girls have vulvas. Don't let them fool you. If you're born a man, you're a man. If you're a woman, you will continue to be so."
Hazte Oir's campaigns come at a time in which Spain is seeing a resurgence of the far right. In last December's elections, Vox made surprise gains at the regional elections in Andalusia.
CLICK HERE TO GET THE FOX NEWS APP
Meanwhile, the PP has been forced to take a harder line on issues like immigration and gender violence in an effort to stop voters from changing their allegiances to Vox before the upcoming April 28 general elections, El Pais reported.