Annan says Syria, UN agree on rules for monitors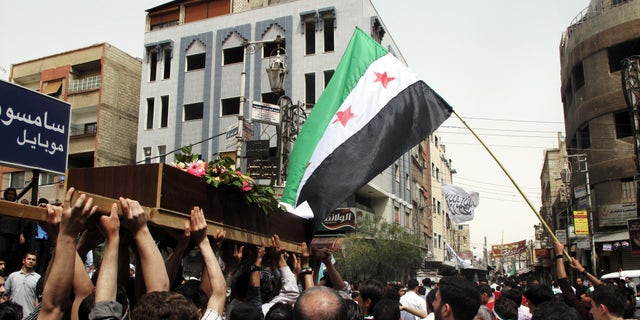 GENEVA – International envoy Kofi Annan says Syria and the United Nations have reached an agreement on the rules governing the U.N.'s advance team of truce monitors.
Annan's spokesman Ahmad Fawzi says the agreement covers how the team of up to 30 observers will "monitor and support a cessation of armed violence in all its forms by all parties" and implement Annan's six-point peace plan.
Fawzi said in a statement the agreement negotiated Thursday outlines the observers' functions and the "tasks and responsibilities" of the Syrian government.
He says Annan also is having "similar discussions" with opposition figures to reach agreement on "the tasks and responsibilities of armed opposition groups."
A small U.N. advance team is in Syria trying to salvage a week-old cease-fire.