Angela Merkel warns migrant crisis could 'make or break' EU ahead of crucial summit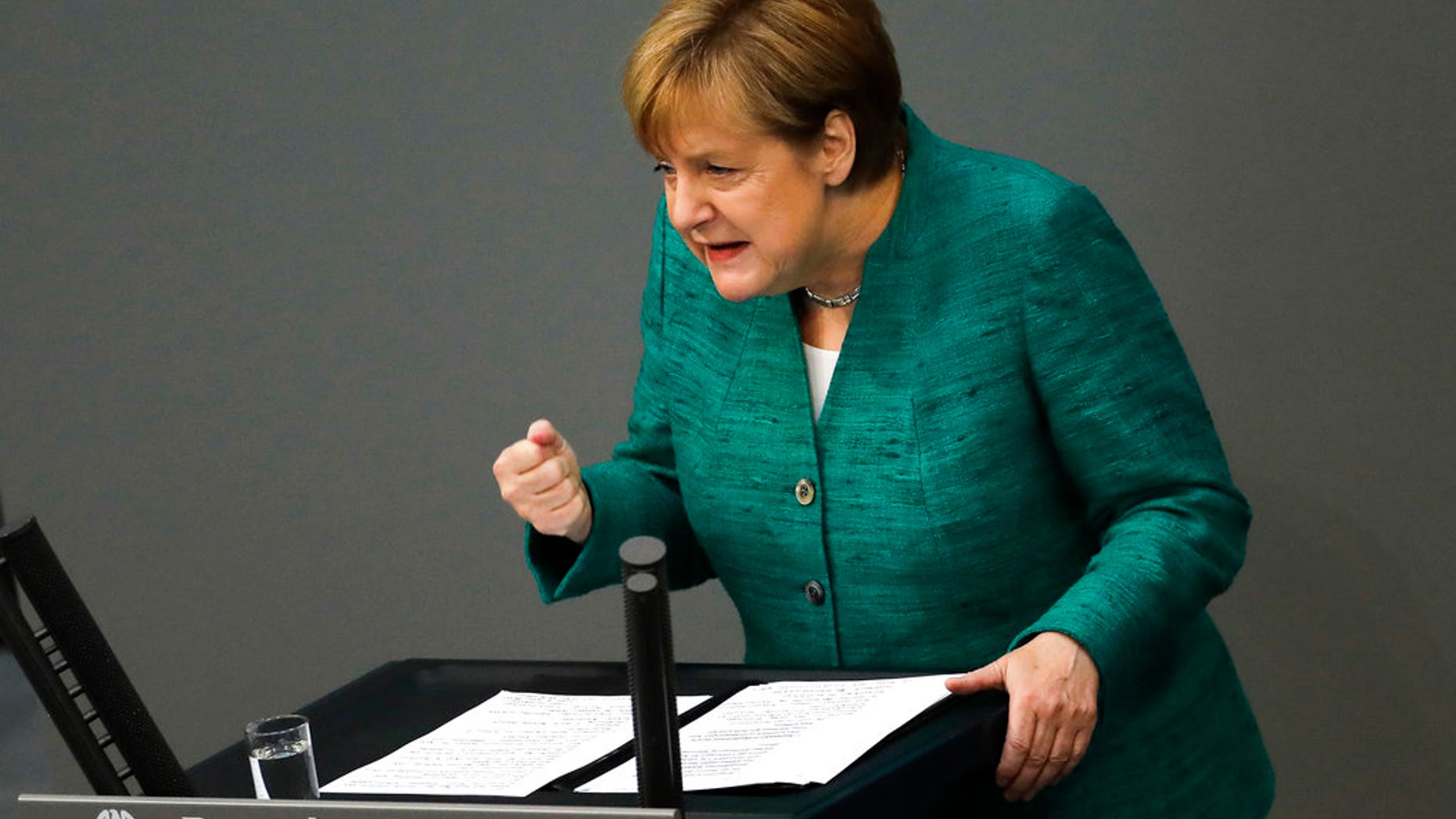 Angela Merkel has warned that the migrant crisis could be "make or break" for the European Union, hours ahead of a crucial summit on migration.
The German chancellor, already under fire, spoke in front of a rowdy parliament in an attempt to win over conservative critics within her own coalition government who have threatened to bring her down.
"Europe faces many challenges, but that of migration could become the make-or-break one for the EU," she told the Bundestag.
"Either we manage it, so others in Africa believe that we are guided by values and believe in multilateralism, not unilateralism, or nobody will believe any longer in the system of values that has made us strong. That's why it's so important."
HUNDREDS OF SYRIAN REFUGEES IN LEBANON CROSS BACK INTO SYRIA
Merkel implemented an open-door policy in 2015, leading to an influx of more than a million migrants. She insists that the move at the time was an exceptional gesture to help nearby Austria and Hungary.
"We said in an exceptional situation we will help and now, as then, I think it was the right decision," she said.
But she is now under pressure at home, with her own interior minister Horst Seehofer threatening to turn back asylum- seekers who have registered in another country at the Bavarian border.
Seehofer's party faces regional elections in Bavaria later this year and is under pressure from the far-right Alternative for Germany party which has seen a surge in support since 2015.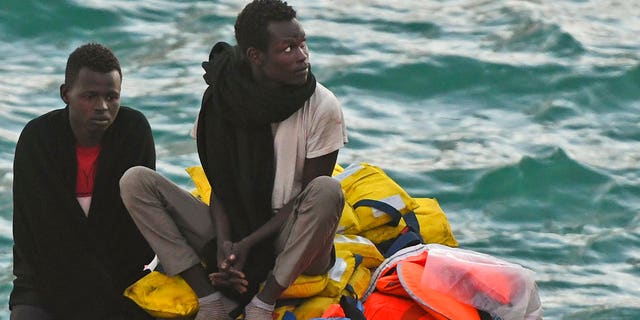 EU LEADERS SEEK WAYS TO HALT MIGRANTS AMID POLITICAL TURMOIL
In a nod to Seehofer, Merkel said: "A person who seeks protection in Europe can't choose the country within the European Union where he or she wants to submit an asylum request," adding that "we can't leave those countries where all arrivals take place to fend for themselves."
She said she would seek a "coalition of the willing" if no deal was struck with the EU's 28 member states. The EU's members disagree on a common asylum policy and a fair distribution of refugees. The row has split the bloc for three years and shows no signs of being resolved.
Under the Dublin regulations, refugees who enter the EU have to stay in the first country they registered in, but they have not been properly enforced, meaning people have made multiple asylum requests in several countries.
Merkel pointed out that the number of asylum seekers coming to Europe has fallen dramatically and it is now time for the EU to return to its migration policy that was in place before the crisis.
The EU summit comes just as Malta allowed a charity ship carrying more than 230 migrants on board to dock after a five-day standoff with Italy. Malta only agreed to let the Lifeline dock after striking a deal with several European countries, including Italy, Portugal and France, who will receive some of the migrants.
The Associated Press contributed to this report