Anaheim Community Calls for Peace, a Diverse Police Force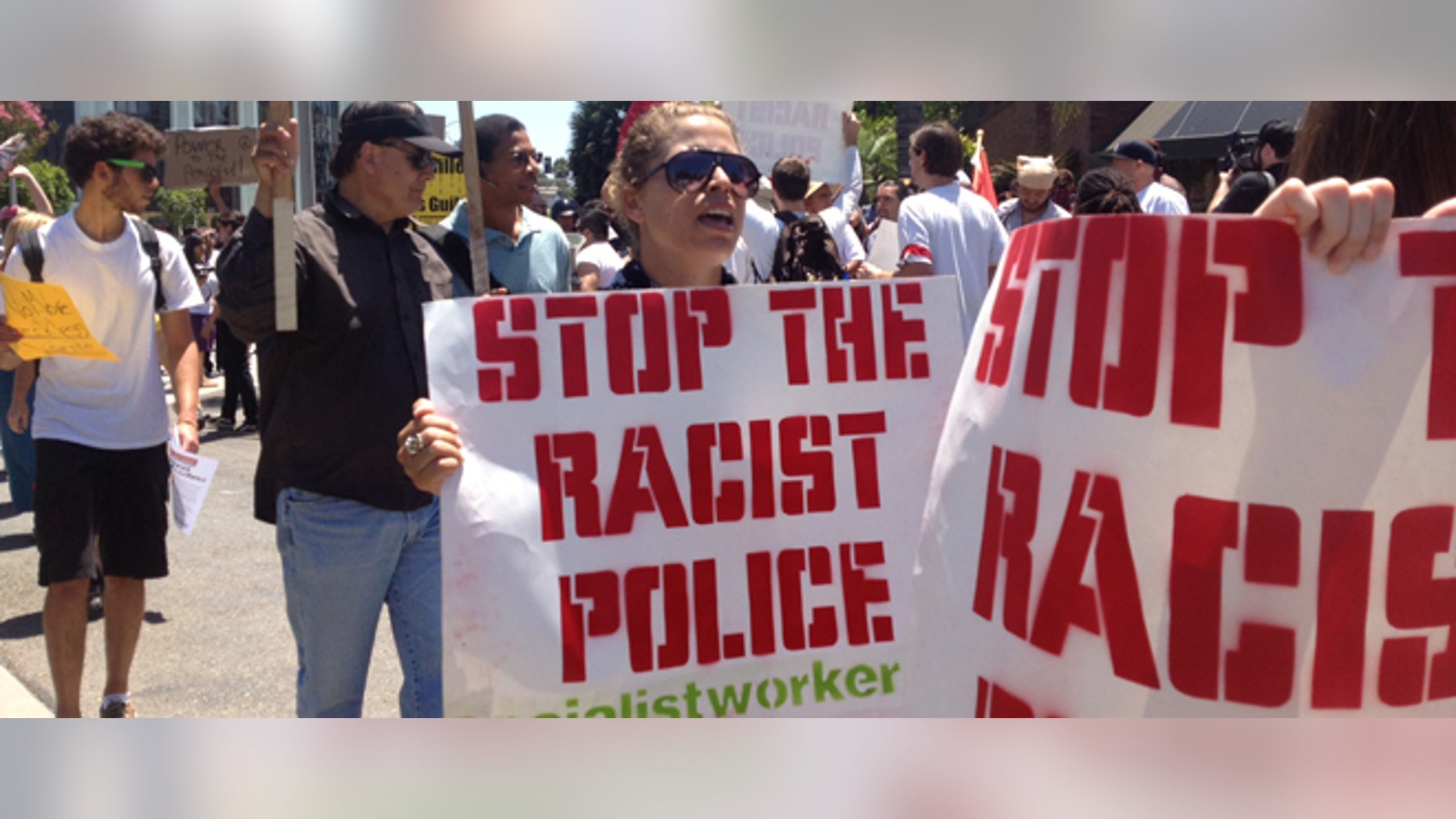 After a spate of police shootings sparked days of protests, the central theme at a public hearing in Anaheim was peace.
Speaker after speaker at the Anaheim City Council meeting Thursday night called for calm after the violence, hoping that weeks of anger over the police shooting of an unarmed Latino man had subsided.
"We need to do something to bring everyone peacefully together," said John Dunton, who represented a group of Anaheim business owners, according to The Los Angeles Times. "We can't turn the clock back. But we can move forward."
The fatal shooting of Manuel Diaz, who was unarmed and running from police when the shooting happened, touched off nine days of protests in Anaheim. The death was the fifth fatal policed-related shooting this year.
Police say there is a stronger law enforcement presence in the city because of an uptick in violence and gang activity.
The public hearing came in response to a lawsuit by the American Civil Liberties Union, which claims that the electoral process in the city shuts out Latinos. Currently council members are elected city-wide, and the ACLU and Latino activists are pushing for district voting.
There are no Latinos on the council, and four of the five council members live in the opulent Anaheim Hills, according to the Orange County Register.
At the meeting, residents asked for better police accountability and more youth programs. They also said that Anaheim, the home of Disneyland, needs a Latino police chief who better understands the community. Some blamed the city's largest business, Disneyland, for a lack of diversity in police leadership.
"Unfortunately, Disney wanted a white Police Department and a white police chief," said William Fitzgerald, according to the Times. "And Disneyland gets what it wants." Despite his reservations, Fitzgerald underscored that he felt Welter was an "exceptional individual with integrity."
But others just say change at the police department needs to come from top to bottom.
"We need a Police Department we can trust and work with," she said. "And that's not what we have now."
Follow us on twitter.com/foxnewslatino
Like us at facebook.com/foxnewslatino