Amid tensions, Putin, Hollande, Merkel to hold Ukraine talks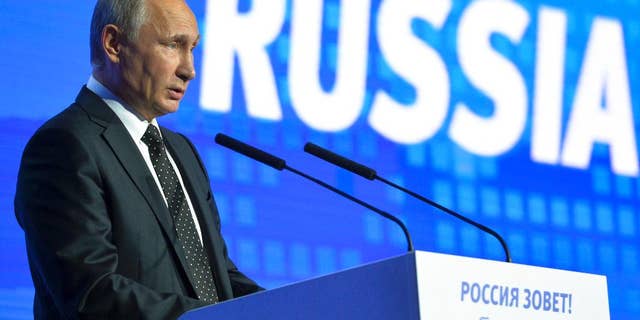 PARIS – Despite growing diplomatic tensions over Syria, the leaders of Russia, France and Germany may meet "very soon" in Berlin to revive peace efforts for Ukraine.
Russian President Vladimir Putin spoke by telephone Wednesday with French President Francois Hollande and German Chancellor Angela Merkel, Hollande's office said in a statement.
The statement said they agreed that a Ukraine peace meeting would have to be "constructive and useful" toward ensuring a cease-fire and free elections. Prospects of a quick solution to Ukraine's conflict between the government and Russia-backed separatist rebels seem remote, however.
Still, the conversation was a sign that diplomatic lines of communication remain open after Russia vetoed a French U.N. resolution on Syria, France accused Russia of war crimes and Putin cancelled a trip to Paris.