Americans Embrace Latino Culture To The Ire of Some, Panel Says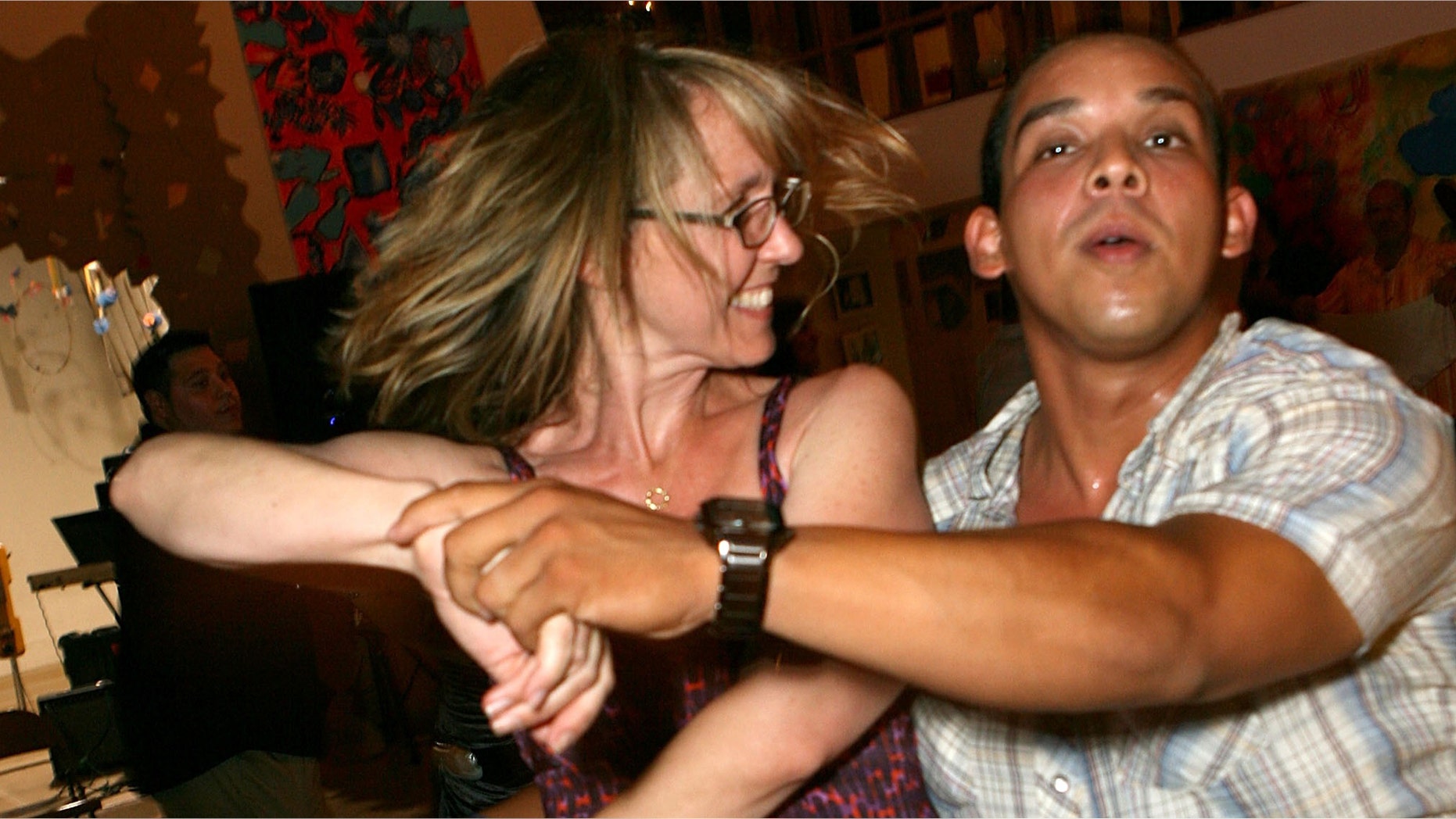 MIAMI – Amanda Taylor grew up in Tennessee eating deviled eggs and listening to country music.
But once she discovered the Latin rhythms of salsa, she became hooked on the Hispanic culture.
Taylor is among a growing number of Americans not just accepting the Latino culture, but completely embracing it. Neither they nor their parents were born in Latin America, but they love Latin food, enjoy the music, know the language and are immersed in the culture.
These self-described "gringo Latinos" are drawing praise and criticism from Latinos and non-Latinos alike, according to a group of panelists at the 2013 Hispanicize conference taking place this week in Miami.
"A gringo Latino is a person who doesn't have any Latino blood in them but feels a deep love for the culture," said Taylor, one of the founders of Las Gringas blog. "I grew up in Tennessee and didn't have the exposure to Hispanic culture, but once I discovered salsa I fell for it."
The Hispanicize panel, entitled "Gringo Latinos: How Hispanic Culture & Flavors are Steadily Transforming 'American' Lifestyles & Tastes," aimed to take a look at the new trend of non-Hispanics not only enjoying the Latino culture, but also gearing their career paths toward the Latino market.
Along with Taylor, the panel included three other Americans embracing the culture: Matt Wallaert, a behavioral psychologist for Microsoft's Bing search engine, Alex Demas, the director of business development at Pulpo Media and Paul Curtis of the bilingual indie pop group HolaHi.
"There's a perception that a lot of people who are called 'gringo Latinos" want to be Latino and that is not true," Curtis said. "I am an admirer of the culture, but I'm proud of my own cultural heritage."
While the panelists agreed that they have faced criticism from either Latinos who see them as invading their own turf or from non-Hispanics who accuse them of abandoning their own cultural traditions, the panelists agreed that neither of these views was the case.
"It's all about authenticity," Wallaert said. "The tipping point is when you're trying to be somebody you're not, when you're trying to be Latino and not just a person interested in one facet of the American culture."
In their career choices, both Taylor and Pulpo's Demas agreed that they were influenced by their love of Latinos and Spanish language.
"My life has totally been influenced by my love of the Spanish language," Demas said. "I knew I wanted to do something with my Spanish language skills and my interest in Latin America, so here I am."
Criticism aside, the panelists said that it's not about where you are from or what you do, but about how you feel.
"If you do it because you love it, that's great," Wallaert said, citing examples of music and dance. "But when you stop being authentic about it, then you lose it."
Follow us on twitter.com/foxnewslatino
Like us at facebook.com/foxnewslatino