American who fought against Assad's regime in Syria is dead, family says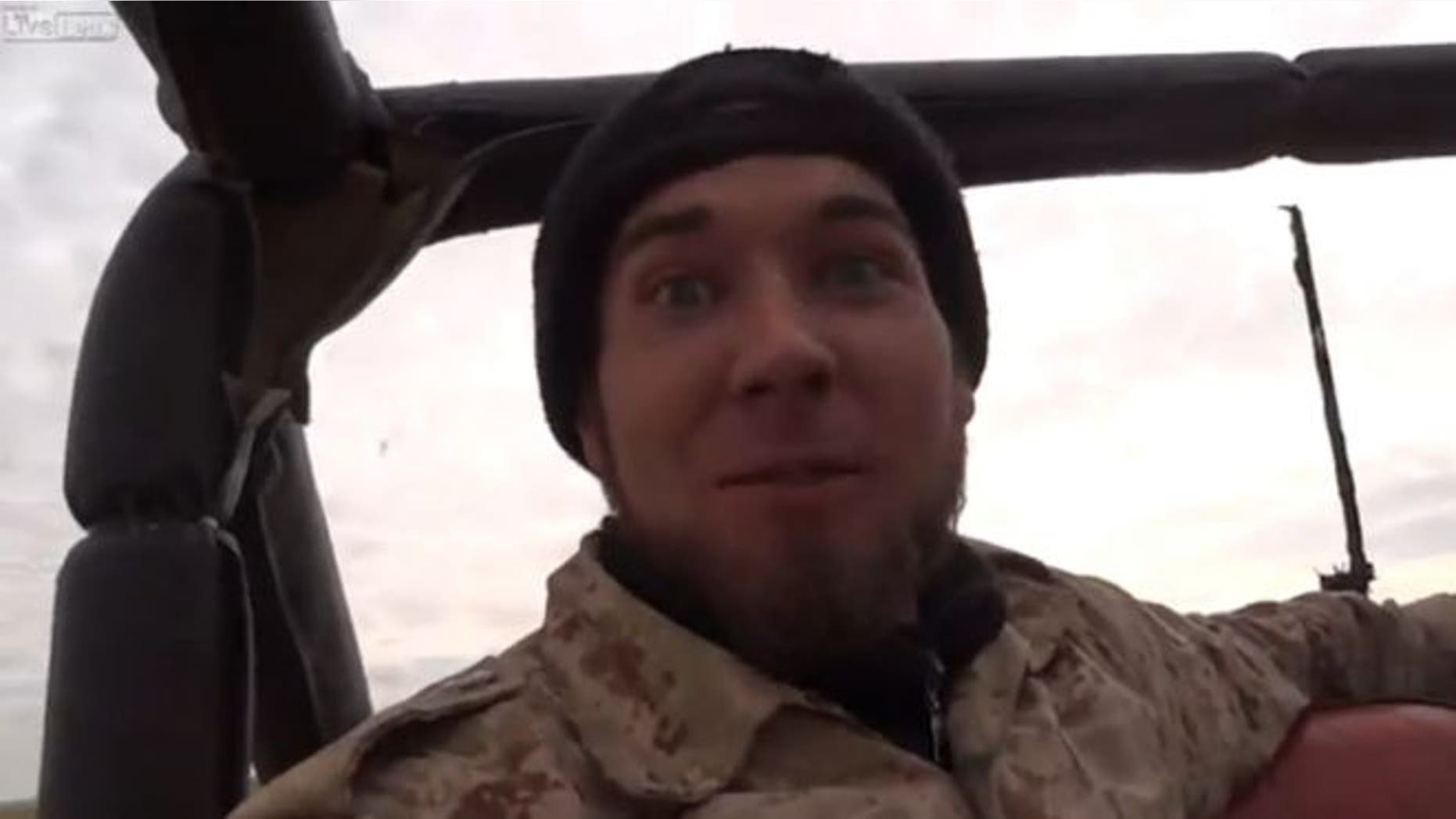 A onetime U.S. Army soldier who joined forces with rebels in fighting against the Assad regime during Syria's bloody civil war has died.
The family of Eric Harroun announced on its Facebook page that the 31-year-old died, though the cause of death is still unknown. Relatives confirmed the death on Wednesday. Foul play is not suspected and toxicology reports are not expected for 60 to 90 days.
Harroun gained international attention when it was discovered he was fighting alongside jihadists and America-hating terrorists and celebrating his bloody exploits on YouTube videos.
The FBI arrested Harroun upon his re-entry into the U.S. He was charged in June 2013 with conspiracy to provide material support to a foreign terrorist organization and conspiracy to use destructive devices overseas. Harroun, a Phoenix native, pleaded guilty to a lesser charge and was sentenced to time served. He was released and returned home to his family in Arizona.
Harroun's case posed a political dilemma for the Justice Department. Harroun was fighting for the Syrian rebels -- who were supported by the State Department -- in their battle against Syrian President Bashar Assad.
According to court documents, Harroun allegedly participated in multiple attacks with Jabhat al-Nusra -- an affiliate of Al Qaeda in Iraq -- and was alleged to have "carried and used various firearms, including a sniper rifle, an AK-47-style machine gun, and a rocket-propelled grenade (RPG) weapon" during his time fighting with al-Nusra.
At the time he was charged, Harroun's federal public defender, Geremy Kamens, told the Phoenix New Times that, "Never, to my knowledge, has the United States ever charged an American citizen for fighting alongside a group that is aligned with the U.S. interest, and that changes the equation with respect to the consideration and evaluation of the danger to this community."
FoxNews.com was first to report Harroun's alleged participation with the Al Qaeda affiliate. "I was separated in a battle and most of my [Free Syrian Army] group was K.I.A. and al-Nusra picked me up," Harroun told FoxNews.com during one of several brief interviews conducted via Skype.
Harroun, who at the time spoke to FoxNews.com from Turkey before flying to the U.S., where he was taken into custody, had dismissed questions about fighting alongside Al Qaeda terrorists who have saturated the ranks of Syrian rebels in the fight against Assad. He charged that "the U.S. plays both sides, too," and that the Al Qaeda splinter group welcomed him with open arms.
Harroun grew up in Phoenix before joining the U.S. Army in 2000. He was never deployed during his three-year hitch.
His family has said he suffered from psychiatric problems after he was injured while serving. His father, Darryl Harroun, told FoxNews.com in an interview last year that his son was discharged from the Army after he was seriously injured while riding in a pickup truck that hit a tree. He was left with full disability pay and a steel plate in his head, according to his father.