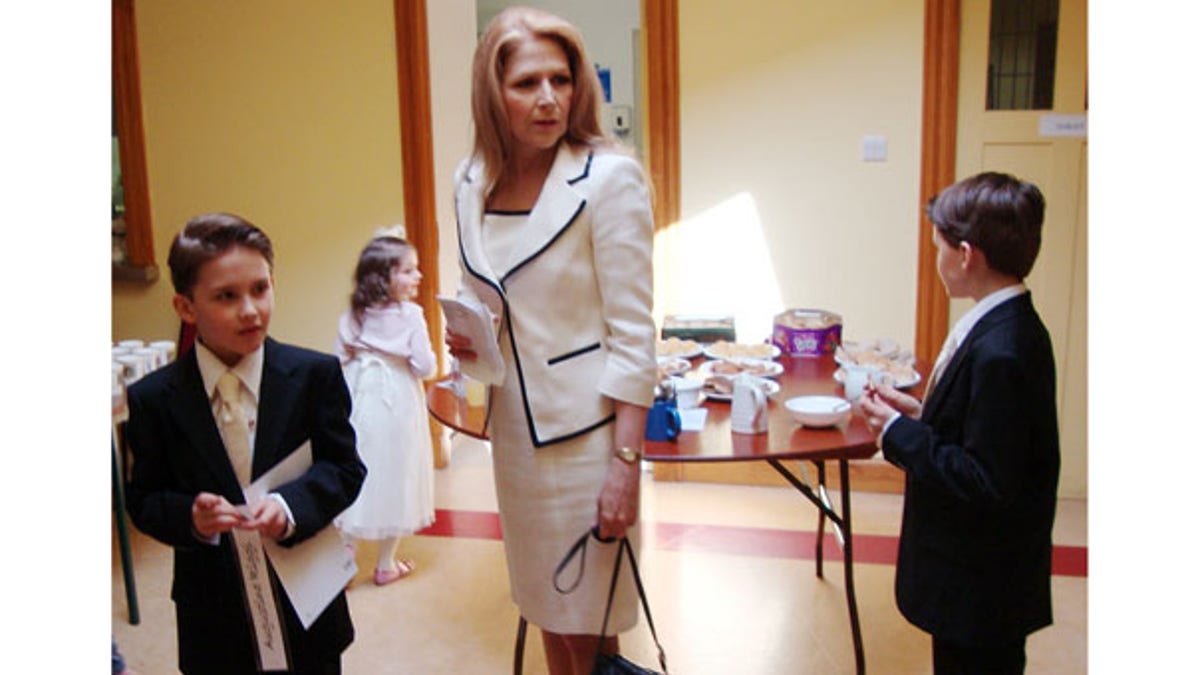 The American mother accused of murdering her three young children appeared in court and was remanded in custody ahead of a trial date, local media reported Saturday.
California-born Theresa Riggi sobbed uncontrollably Friday and had to be helped into the building by two female security officers as she made her first appearance in court, where she learned she will face a triple murder trial, according to The (Glasgow) Herald.
The 46-year-old was judged fit to face court proceedings as an order for her to be detained under mental health legislation was lifted by a sheriff. Dressed in a white skirt suit and with her blonde hair straightened, Riggi's left leg and arm were in casts for the private hearing, which lasted around 20 minutes.
Twins Austin and Luke, eight, and their five-year-old sister Cecilia were found dead in their Edinburgh apartment Aug. 4. Riggi suffered serious injuries when she fell from a second-floor balcony at the property.
Riggi and her oil worker husband Pasquale Riggi, from Colorado, had begun divorce proceedings. The bodies of the children were found following reports of a gas explosion just 24 hours after a judge presiding over the divorce proceedings instructed court officials to search for Theresa Riggi after she failed to turn up for a court appearance.
A Crown Office spokesman said Friday that "Theresa Riggi appeared in private at Edinburgh Sheriff Court today [Friday] for a review of the Assessment Order made on Aug. 24 under Section 52D of the Criminal Procedure (Scotland) Act 1995. The court revoked this order, and Mrs. Riggi has been remanded in custody. No further dates have been set."