American killed in Westminster Bridge terror attack died while saving his wife, inquest hears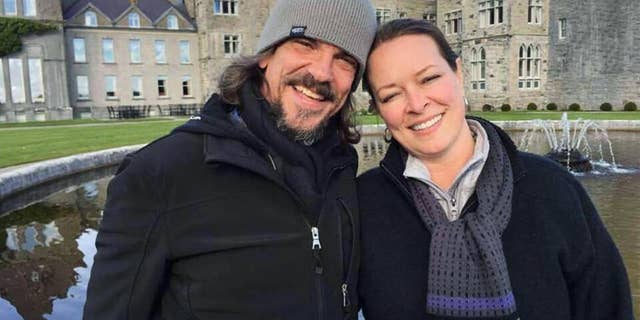 A Utah man killed in the March 2017 terror attack on London's Westminster Bridge died after pushing his wife out of the way of the attacker's speeding vehicle, a U.K. inquest heard Monday.
Kurt Cochran's wife, Melissa, said that the couple had been in London for less than three hours when they were caught up in the attack carried out by 52-year-old Khalid Masood on March 22 of last year.
"We were just spending the entire day seeing everything we could see," Melissa Cochran told the inquest in a statement read by her sister. "We had one day in London so we were cramming everything in we could."
She said that the couple had reached the end of the bridge and were about to walk down the steps to an embankment on the south side of the River Thames when she heard a car engine rev up and saw the front of the rented Hyundai Tucson bearing down on her as she stood on the pavement. The next thing she remembered was lying on the ground.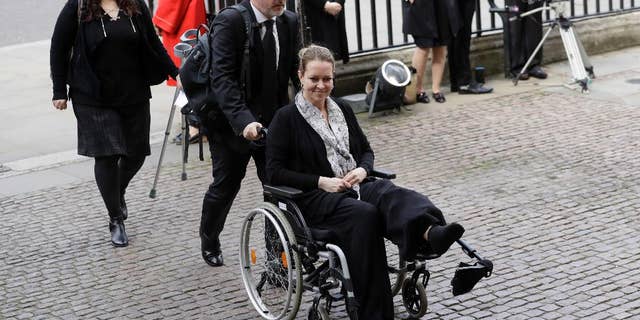 Metropolitan Police Detective Superintendent John Crossley told the inquest that Kurt Cochran, 54, had acted with "instinctive courage" in pushing his wife out of the speeding car's way. Another witness, Neil Hulbert, said the car struck Cochran, who fell "head first" on the pavement. He was pronounced dead at the scene.
Mahsood killed three others on Westminster Bridge: Leslie Rhodes, 75, Aysha Frade, 44, and Andreea Cristea, 31. He then stabbed Police Constable Keith Palmer outside the gates of the Palace of Westminster before he was shot and killed by police.
In her statement, Melissa Cochran called her husband "my best friend, my husband and my everything." She continued, "I was so lucky to have had 25 wonderful years with the man of my dreams. He made me laugh every single day. I cherish every single memory we made."
Lawyer Gareth Patterson, who represents three of the bereaved families, said images from the scene showed the attacker was deliberately targeting walkers on the bridge.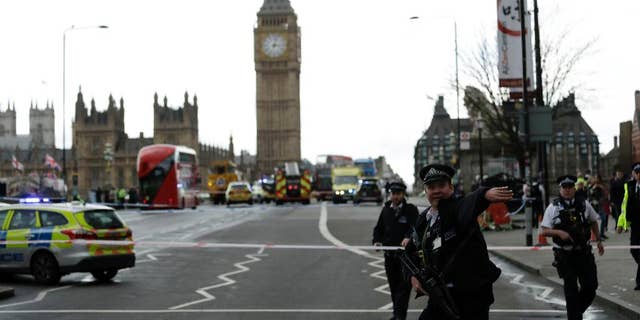 He said it looks like people were being struck like "human bowling pins" and "thrown into the air like rag dolls."
The Parliament attack was the first in a series of major extremist attacks on British soil in 2017, during which dozens were killed. It was followed by the May bombing of a concert hall in Manchester, a June attack on London Bridge and Borough Market and an attack in the same month on a mosque in Finsbury Park.
The inquest is expected to determine the cause of death for each victim of the Parliament attack.
Britain's official terrorism threat level is set by intelligence analysts as "severe," indicating an attack is thought to be highly likely.
The Associated Press contributed to this report.