Alleged U.S. Arms Trafficker Linked To Grenades Used By Mexican Drug Cartel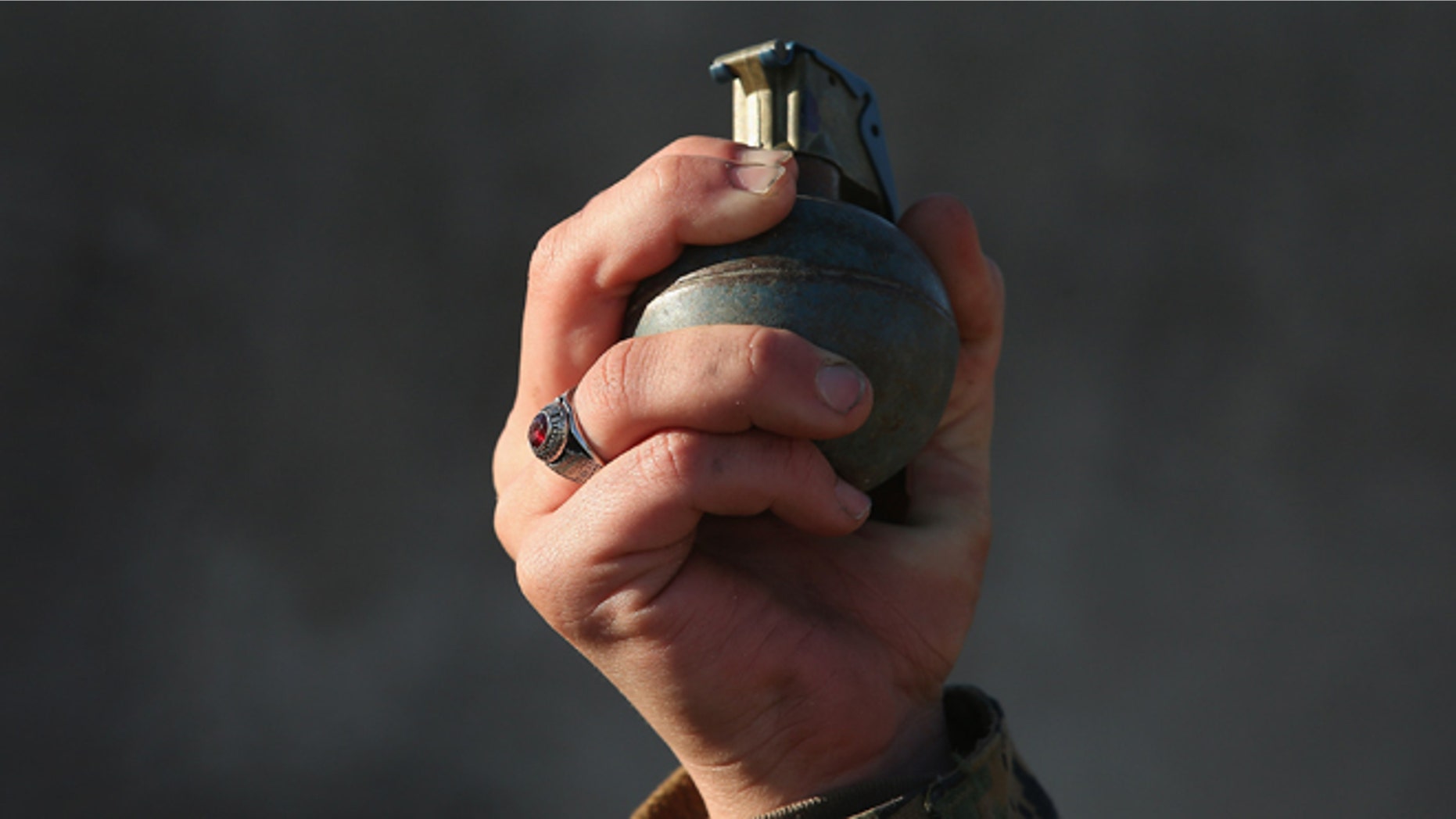 One of the grenades used in a violent confrontation between Mexican law enforcement and a drug cartel that left three policemen and four cartel members dead has been linked to an alleged U.S. arms trafficker who U.S. authorities have known about for years.
According to a Justice Department "Significant Incident Report" obtained by CBS News, one of the grenades has been linked to Jean Baptiste Kingery, who has been able to operate for years despite a slew of evidence that he is a major trafficker of firearms and ammunition from the U.S. to Mexican cartels.
Last week's firefight took place Tuesday in the western Mexican state of Jalisco and the attorney general's office said the gang involved had nine guns, including a .50-caliber rifle. Four officers were recovering from wounds suffered in the shootout in the town near the city of Guadalajara. Two others were released after treatment and two were in stable condition at a hospital.
The suspected gang members holed up in a house and tossed hand grenades at police after the suspects were spotted using drugs on a nearby street. Soldiers arrived to help secure the area, prosecutors said.
The region has been hit by bloody drug cartel turf battles, often involving the Jalisco New Generation gang.
While the Bureau of Alcohol, Tobacco, Firearms and Explosives (ATF) told CBS that it has no information on a connection between Kingery and last week's confrontation , documents show ATF began watching Kingery in 2004 in regard to "AK47 purchases" he was believed to be trafficking to Mexico.
He is also believed to have smuggled grenades and other weapons into Mexico in 2009 and 2010. In 2011, he was arrested by Mexican authorities at his warehouse where he purportedly confessed to teaching cartel members how to build grenades and convert semi-automatic weapons to automatic.
The Justice Department has not provided any information on whether or not they will seek to extradite Kingery to the U.S.
The investigation into Kingery is being handled by the same Arizona U.S. Attorney and ATF office that ran the botched 'Fast and Furious' operation that permitted thousands of weapons to get in the hands of Mexican cartels.
The ATF has approved the publication of a book by an agent who told Congress about "Fast and Furious."
On Wednesday the Justice Department said ATF was notifying the American Civil Liberties Union, which represents special agent John Dodson, that he may publish the book but that a few parts will be redacted for law-enforcement reasons. "The Unarmed Truth" is scheduled for publication in December by Threshold, a conservative imprint of Simon & Schuster.
It's still unclear whether Dodson will be allowed to be paid for the book. Federal law generally prohibits government workers from profiting of outside work that is specifically based on their job.
The Associated Press contributed to this report.
Follow us on twitter.com/foxnewslatino
Like us at facebook.com/foxnewslatino