Afghanistan releasing 72 prisoners considered security threat by US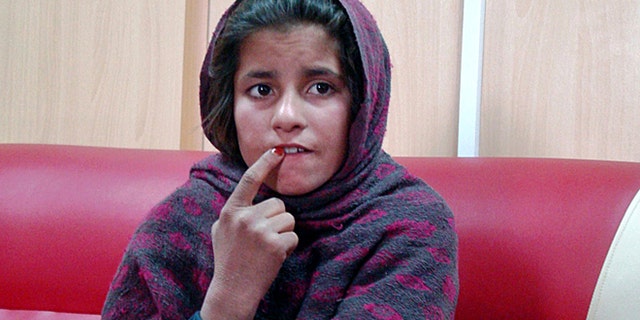 Afghan President Hamid Karzai said the country is going to release all but 16 of 88 prisoners considered a security threat by the United States.
In a statement Thursday, Karzai says that a review of the prisoners' cases by Afghan intelligence and judicial officials turned up no evidence of wrongdoing for 45 of the detainees. Karzai says there was insufficient evidence on another 27 and that they must be released.
The U.S. is strongly opposed to their release because it says the prisoners have been involved in the wounding or killing of U.S. and coalition troops, Reuters reported.
The issue has been a sticking point in Afghan-U.S. relations as the two sides struggle to agree on a framework for the withdrawal of American and allied forces by the end of next year and the aftermath. Last week, a group of U.S. senators met Karzai in Kabul to warn him that release of the 88 detainees from the Parwan Detention Facility "would be a major step backward" for U.S.-Afghan relations.
A review of the prisoners' cases by Afghan intelligence and judicial officials turned up no evidence of wrongdoing for 45 of the detainees, and there was insufficient evidence on another 27, so they must be released, Karzai said in a statement. He gave no details on when the release will take place.
The remaining 16 detainees will stay in custody until their cases can be reviewed further, the statement said.
The U.S. wants all 88 to face trial in Afghanistan..
U.S. State Department spokeswoman Jen Psaki insisted the 72 detainees were "dangerous criminals" and there was "strong evidence linking them to terror-related crimes," including roadside bombs.
"We have expressed our concerns over the possible release of these detainees without their cases being referred to the Afghan criminal justice system," she said. "These insurgents could pose threats to the safety and security of the Afghan people and the state."
An Afghan panel last week ordered the release of 650 detainees from Parwan.
The U.S. turned over control of the Parwan facility, located near the U.S.-run Bagram military base north of Kabul, to Afghan authorities last March.
Meanwhile, two suicide bombers attacked a police station late Thursday in Lashkar Gah, the capital of Helmand province, killing one police officer and wounding 9 people, including six civilians, provincial government spokesman Omar Zawak said. Zawak said police shot dead two other attackers before they could set off their explosives.
Lashkar Gah is also where, earlier Thursday, the father of an Afghan girl who police say was part of a botched suicide bomb attack said he's afraid the Taliban will kill him and his daughter if they return to their village in southern Afghanistan.
Abdul Ghafar, the father of Spozhmai, told reporters he couldn't keep his daughter alive "even for a night" should they return to Khan Nishin, the village in Helmand province where the alleged plot took place.
Ghafar says he wants to take his daughter to live with another daughter in eastern Ghazni province as soon as police finish their investigation.
Spozhmai, who police say is 10, says her brother fitted her with an explosives-packed vest and urged her to attack a police checkpoint, but she refused. The Taliban has denied being involved.
The Associated Press contributed to this report.