Afghanistan presidential election ends with no clear winner, runoff expected in May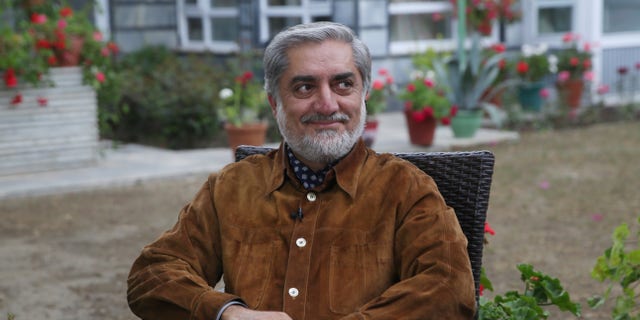 The Afghanistan presidential election -- the first in 13 years -- appears headed for runoff, after full preliminary results released Saturday show former Foreign Minister Abdullah Abdullah receiving the most votes but failing to reach the 50 percent threshold.
Abdullah garnered 44.9 percent of the vote, putting him ahead of ex-Finance Minister Ashraf Ghani Ahmadzai, who came in second with 31.5 percent, said the chairman of the Independent Election Commission, Ahmad Yousuf Nouristani.
The preliminary results are to be finalized on May 14 after investigations into fraud complaints, and the runoff should be held within 15 days of the final results.
The candidates are vying to replace President Hamid Karzai, the only president Afghans have known since the 2001 United States-led invasion to topple the Taliban's hard-line Islamic regime.
Zalmai Rassoul -- Karzai's favored candidate and a foreign minister for the outgoing president -- apparently failed to advance into the runoff, after trailing through the campaigns.
Ahmadzai and Abdullah were the front-runners. Ahmadzai is also a former World Bank executive, and Abdullah is an opposition leader.
The winner will oversee a tumultuous period as the U.S. and NATO are expected to withdraw most of their troops from Afghanistan by the end of this year. Karzai, whose relations with Washington have sharply deteriorated, was constitutionally barred from running for a third term.
Abdullah and Ahmadzai have promised a fresh start with the West and have vowed to move ahead a security pact with the U.S. that Karzai has refused to sign. That pact would allow a small force of American soldiers to stay in the country to continue training Afghan army and police to fight the Taliban.
The Obama administration has lauded the relatively peaceful campaigns and election but has so far stayed neutral about the candidates and the results.
The preliminary results were from a total of 6.9 million votes counted by the election commission, Nouristani said. He said the election commission was also examining ballots 444 polling stations -- potentially representing more than 200,000 votes -- because of fraud concerns.
Despite the administration's publicly neutral stance, the U.S. and its allies clearly want the winner to be somebody who will agree to the so-called Bilateral Security Agreement.
The agreement would replace the 2001, NATO-initiated International Security Assistance Force mission that ends in December and essentially withdraws all U.S. and international forces from Afghanistan.
The U.S. considers the new agreement critical toward keeping the Taliban and other extremists from taking over Afghanistan, after it lost thousands of lives and spent billions of dollars over the past 13 years trying to move that country toward democracy.
Ahmadzai and Abdullah both lost to Karzai in 2009. Abdullah, 54, finished second. The 64-year-old Ahmadzai also has a doctorate degree from Columbia University in New York.
The Associated Press contributed to this report.