Afghanistan plans talks with the Taliban in Saudi Arabia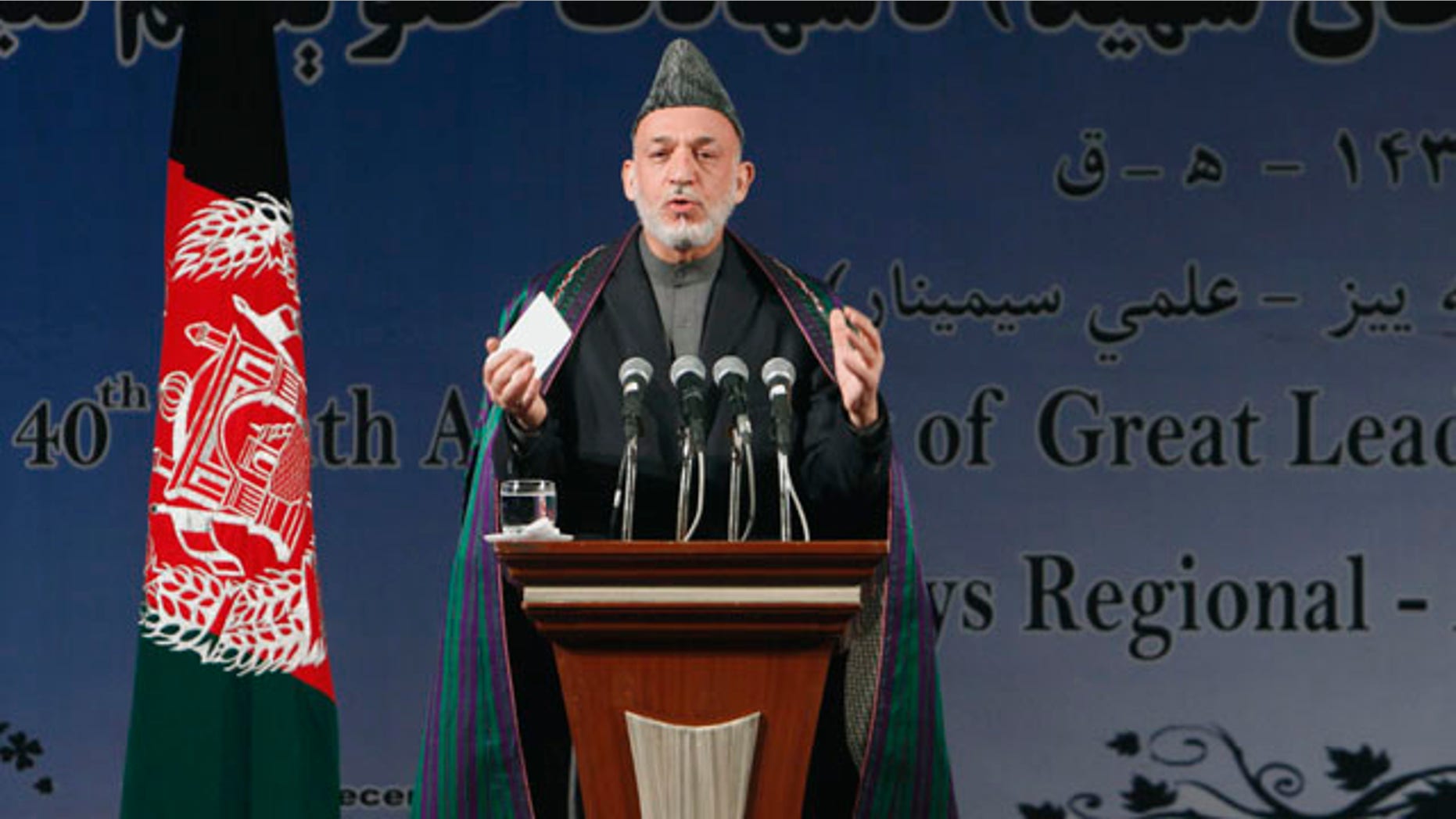 KABUL – Afghan officials say they plan to meet Taliban representatives in Saudi Arabia in the near future in an attempt to put the government of President Hamid Karzai in a lead role in peace negotiations.
So far, the Taliban have only publicly acknowledged their willingness to talk with the U.S. in discussions that could end the 11-year war in Afghanistan. The Taliban were not immediately available for comment Sunday. News of the Saudi meeting was first reported by the BBC.
The main purpose of the coming talks is to put Karzai's government in the lead "by any avenues necessary," an Afghan official said. Saudi Arabia remains "an important player" in negotiations and "has facilitated talks in the past and now," he said.
The Afghan government has long complained that the U.S. and the tiny Gulf state of Qatar have negotiated with the Taliban while leaving Karzai in the dark, which America denies.
In protest, Afghanistan recalled its ambassador to Qatar in December and said the ambassador would not return until the Gulf state sends a delegation to Kabul to apologize and promise to put the Afghans in the lead role in discussions.
The Taliban earlier this month agreed to open a representative office in Doha, Qatar's capital. U.S. officials have agreed to kick start negotiations by saying they will release five top level Taliban insurgents from detention in Guantanamo Bay, Cuba, and transfer them to Qatari custody.
But Marc Grossman, the top US official in charge of talks, said in Kabul last week that a detainee release would ideally receive the consent of Congress first. Congress will likely thwart such a deal.
Click here to read more on this story from The Wall Street Journal.