Afghan envoys to travel to Qatar for Taliban talks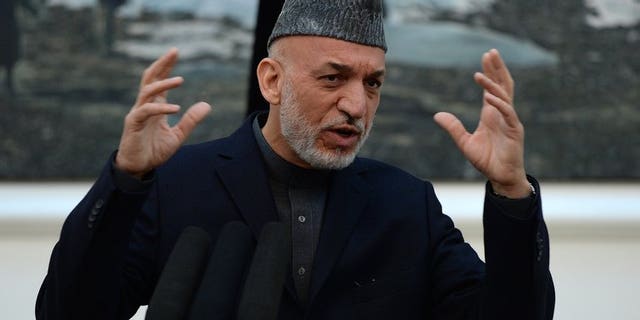 KABUL (AFP) – Afghan government envoys are to travel to Qatar to try to open peace talks with the Taliban on a possible deal ending 12 years of conflict, President Hamid Karzai said Tuesday.
Karzai's announcement was a boost for the moribund peace process, which has made little ground despite mounting pressure as the withdrawal of 100,000 NATO troops from Afghanistan looms next year.
"Our High Peace Council will go to Qatar, they will talk to the Taliban," the president said at a ceremony marking the final handover of security responsibilities from NATO to Afghan forces.
However Taliban insurgent leaders have consistently refused to meet the council, as it is appointed by Karzai, whom the insurgents dismiss as a puppet of the United States.
A Taliban office is expected to open soon in the Qatari capital Doha in an effort to facilitate talks between the militants and the Afghan government.
Karzai previously opposed the office over fears that his government would be frozen out of any future peace deal involving the Islamist extremists and the US.
"We hope that with the opening of the office either now or in the future, the peace talks between HPC and Taliban start as soon as possible," he said at Tuesday's ceremony at a military academy outside Kabul.
He stressed that any peace talks should be rapidly relocated to Afghanistan.
Afghan soldiers and police are now in the security lead across the country, marking a major milestone in the international military mission that began with the ousting of the Taliban in 2001.