Activists: Syrian troops and rebels clash near Jordan border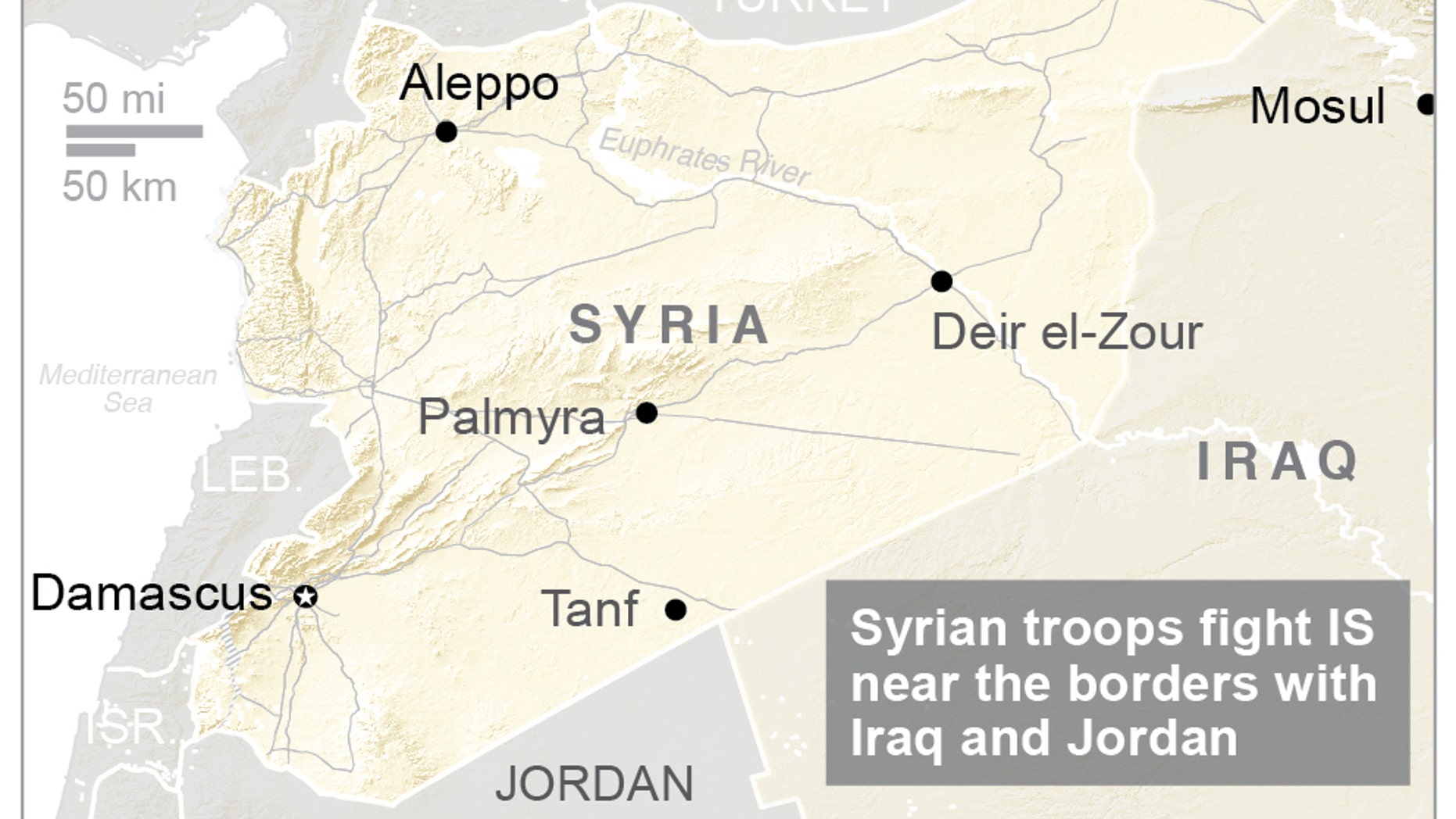 BEIRUT – A Syrian opposition monitoring group and a rebel faction are reporting clashes between government forces and opposition fighters in a desert area near the Jordanian border.
The Britain-based Syrian Observatory for Human Rights says clashes are underway on Tuesday on the southern edge of Syria's central Homs province.
Tlas al-Salameh, the commander of a rebel faction know as Eastern Lions, says government warplanes have carried out air raids against his group in the Syrian desert. He says they suffered no casualties.
Al-Salameh also accused government forces troops of "obstructing" his group's efforts against Islamic State militants.
The clashes came a day after pro-Syrian media said the U.S., Britain and Jordanian forces are massing troops on the Jordanian side of the border.