Activists save 2 brown bears from poor conditions in Poland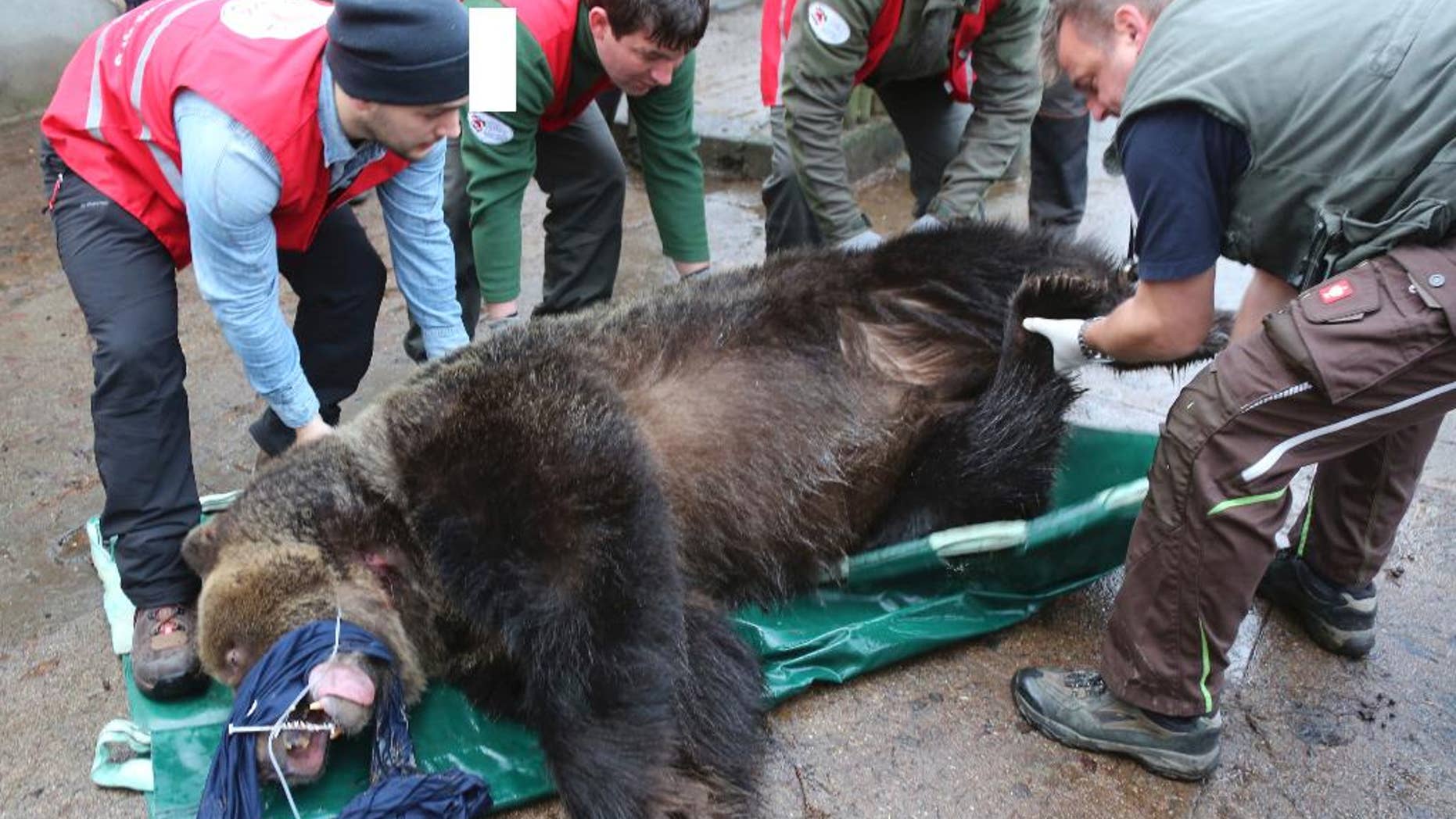 WARSAW, Poland – An animal welfare activist says that two brown bears are being transported from very poor conditions at an unlicensed zoo in northeastern Poland to a spacious enclosure at the other end of the country.
The transfer Wednesday puts an end to the illegal keeping of brown bears in Poland, the FOUR PAWS international organization said.
Magdalena Scherk-Trettin of FOUR PAWS said that 21-year-old, Ukraine-born Pietka and his 15-year-old daughter Wojtusia were being transported from small, concrete-floored enclosures in Braniewo, where they were malnourished, to a licensed zoo in Poznan, in the west. They were examined by a veterinarian and briefly put to sleep to enable their loading on a truck.
Earlier this year Scherk-Trettin saved two other brown bears from Braniewo.