Acid attack on Catholic priest in Zanzibar: police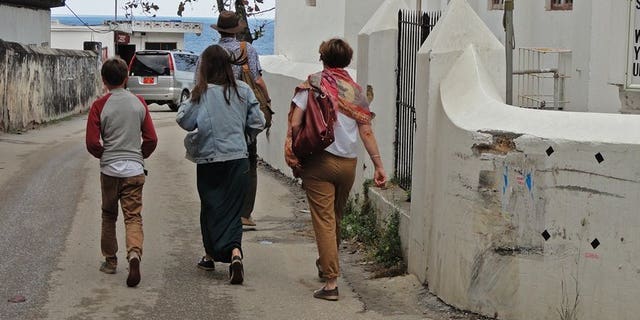 ZANZIBAR, Tanzania (AFP) – Attackers doused a Catholic priest with acid on the Indian Ocean island of Zanzibar on Friday, police said, the latest such assault following an attack on two British women last month.
The elderly priest, Amselmo Mwangamba, was burned by the acid on his face, chest and arms, as he walked on the streets of Stone Town, the historical centre of the capital of the semi-autonomous Tanzanian archipelago.
"He had just left the Internet cafe, but a few minutes later he came back screaming and begging for help," said Rukia Abbasi, who was working at the cafe. "We gave him water and rushed him to hospital."
Doctors said they were treating the shocked cleric for the burns.
"We are waiting to see whether he may need to be transferred for further treatment," said Jamala Adam, a doctor at the island's main hospital.
Police spokesman Mkadam Khamis called the attack "another sad story", and said his forces were investigating.
Last month, two young British women were attacked with acid thrown by men on a motorcycle, prompting Zanzibari officials to offer a $6,000 (4,500 euros) reward for information leading to the arrest of the suspects, describing the attack as "a shame on the people of Zanzibar".
The attackers have yet to be caught.
There have been a series of attacks in the archipelago, including an acid attack on a Muslim cleric in November, and the shooting dead of a Catholic priest in February.
In December another priest was shot and wounded.
Tourism is the main foreign currency earner for Zanzibar, famed for its white-sand beaches and historical buildings in Stone Town, listed as a world heritage site by UNESCO.
Tensions between the majority Muslim population and Christians -- some three percent of the 1.2 million people on the islands -- have been on the increase in recent years, as well as on mainland Tanzania.