Aaron Hernandez Shot And Killed Two People Over A Spilled Drink, Prosecutor Says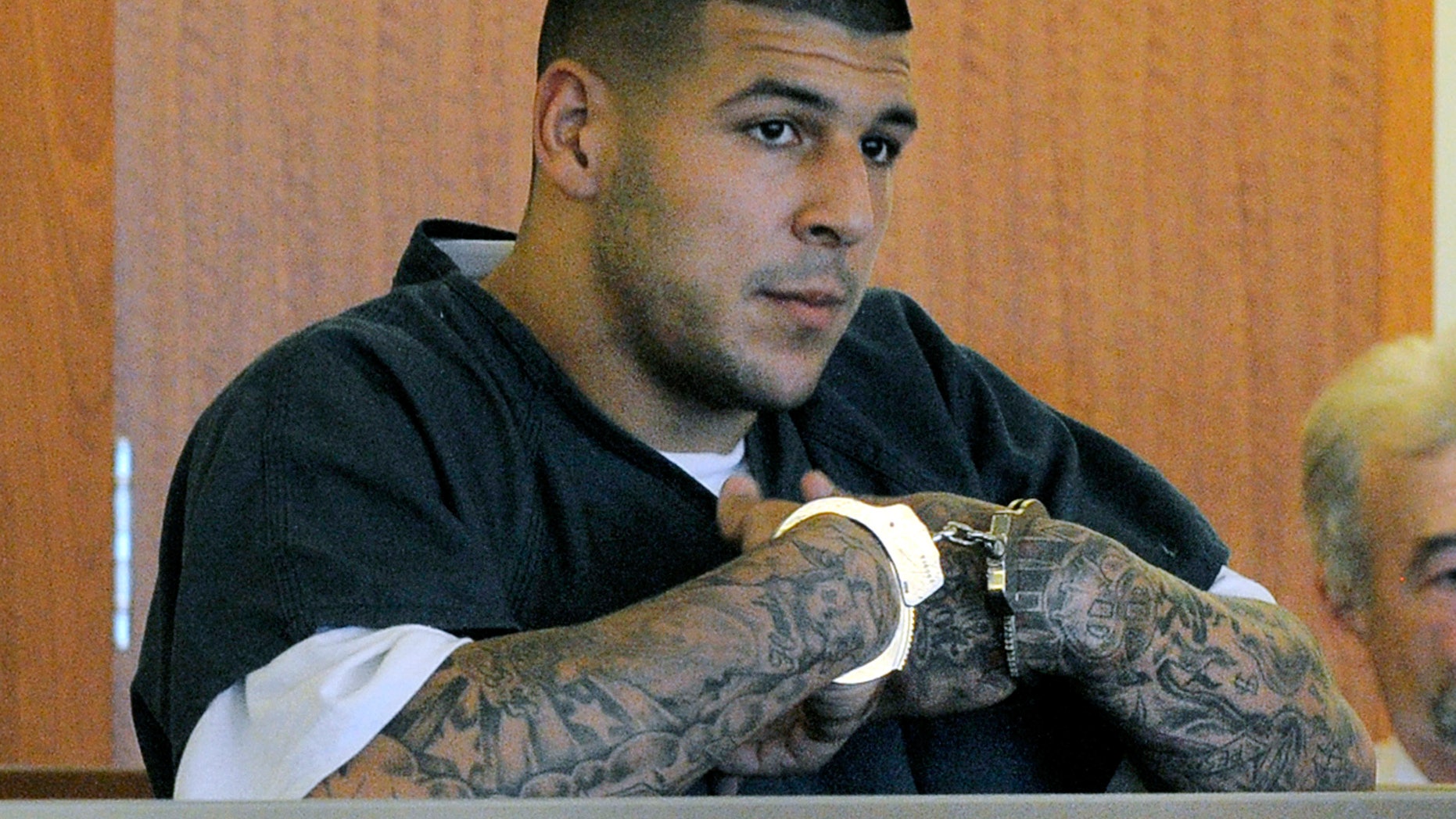 Former New England Patriots tight end Aaron Hernandez entered not guilty pleas in court Wednesday in the 2012 murders of two Boston men outside a nightclub.
Hernandez appeared in Suffolk Superior Court in the July 16, 2012 shooting deaths of Daniel de Abreu and Safiro Furtado. A third man was wounded.
In court Wednesday, prosecutors claimed in the months leading up to July 2012, Hernandez felt people had been "testing and disrespecting" him at nightclubs in the Boston area. They said the victims at Cure nightclub did not recognize Hernandez as someone they had ever seen before.
As FOX 25 previously reported, prosecutors confirmed the alleged motive behind the shooting was a spilled drink. They added that his friend tried to calm him down and that Hernandez thought he was being "followed" by the victims.
The victims left Cure at 2:26 a.m. and Hernandez followed, prosecutors said. Hernandez allegedly retrieved a .38 caliber revolver that was stored in the hood of his car. Investigators claim Hernandez pulled up to the car the victims were in, rolled down the window and yelled, "Yo, what's up now (racial slur)?" They say he then opened fire five times.
Prosecutors claim as he drove away, Hernandez told his friend, "I think I got one in the head and one in the chest." He then watched the news the next morning for reports on the shooting.
Hernandez's attorneys claimed the prosecution was playing to the media and that the court is playing along, adding the state is "poisoning" the jury pool.
Hernandez is due back in court on June 24 in the Boston case.
Hernandez already faces charges in the 2013 murder of semi-pro football player Odin Lloyd. He was released by the Patriots last summer after his arrest in Lloyd's shooting death.
Authorities have not said if there is any connection between the 2012 killings and Lloyd's slaying. Lloyd was dating a sister of Hernandez's fiancee.
His lawyers have said he is looking forward to proving his innocence.
For more, go to My Fox Boston.
Follow us on twitter.com/foxnewslatino
Like us at facebook.com/foxnewslatino