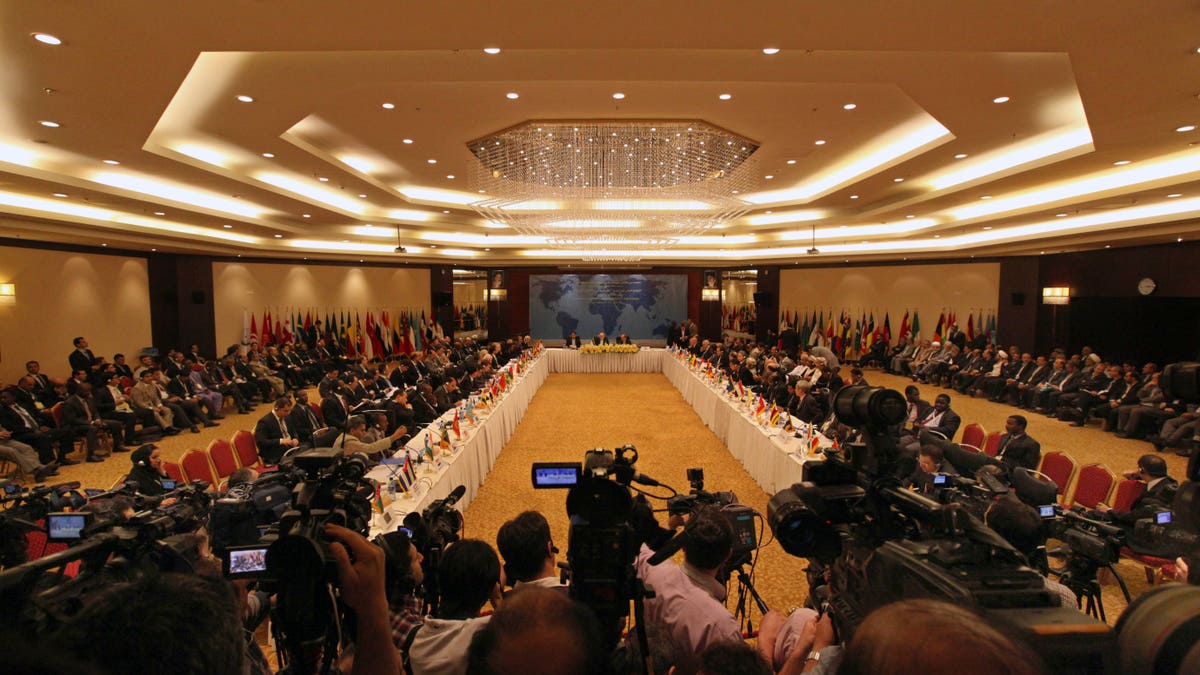 BEIRUT – Here are the latest developments in the Syria crisis:
— Syria's foreign minister and the main Western-backed opposition group issue terms that would make it difficult for U.S.-Russian sponsored peace talks on ending Syria's civil war to succeed. Syrian Foreign Minister Walid al-Moallem insists Bashar Assad will remain Syria's president at least until elections in 2014. He says that any deal reached in the proposed Geneva conference would have to be put to a referendum at home. The opposition Syrian National Coalition demands weapons and international guarantees that Assad would step down ahead of any talks.
— U.N. Secretary-General Ban Ki-moon says Syria is "disintegrating" and urges international support for the U.S.-Russian talks initiative.
— The U.S., Turkey and Qatar push through a U.N. resolution demanding an inquiry into the fighting around the Syrian town of Qusair, near Lebanon, and condemnation of foreign fighters supporting Assad. The resolution, approved by a vote of 36-1 in the U.N. Human Rights Council, calls for urgent investigation into alleged abuses by government forces and Hezbollah fighters in Qusair. U.N. High Commissioner for Human Rights Navi Pillay says Syria's civil war is "spilling out of control" and represents a failure to protect citizens against war crimes and crimes against humanity that are now routine.
— Britain sends a letter to the U.N.'s Ban with new information on three further incidents of alleged chemical weapons use by the Syrian government.
— Iran's Foreign Minister Ali Akbar Salehi says Tehran supports an international conference to end the bloodshed in Syria. His remarks reflect an attempt by Iran to angle for a role in the negotiations on resolving the conflict. He spoke as representatives from 40 different countries, including Russia and China, met in Tehran to discuss Syria.
— Syria-based activist groups accuse Syrian National Coalition of failing the Syrian people and threaten to withdraw its support if its leaders don't come up with a joint strategy. The Coalition has been meeting for days in Istanbul but has failed to agree on several issues, including on whether to attend talks in Geneva with representatives of Assad's regime.
— A Jordanian official says nearly 60,000 Syrian refugees have left the kingdom to go back home, some to fight Assad's regime and others because living conditions in their camp have become too difficult.
— Lebanon's parliament moves to extend its term, skipping scheduled elections because of the country's deteriorating security linked to the civil war in Syria next door.