5 Children Die After SUV Overturns in Texas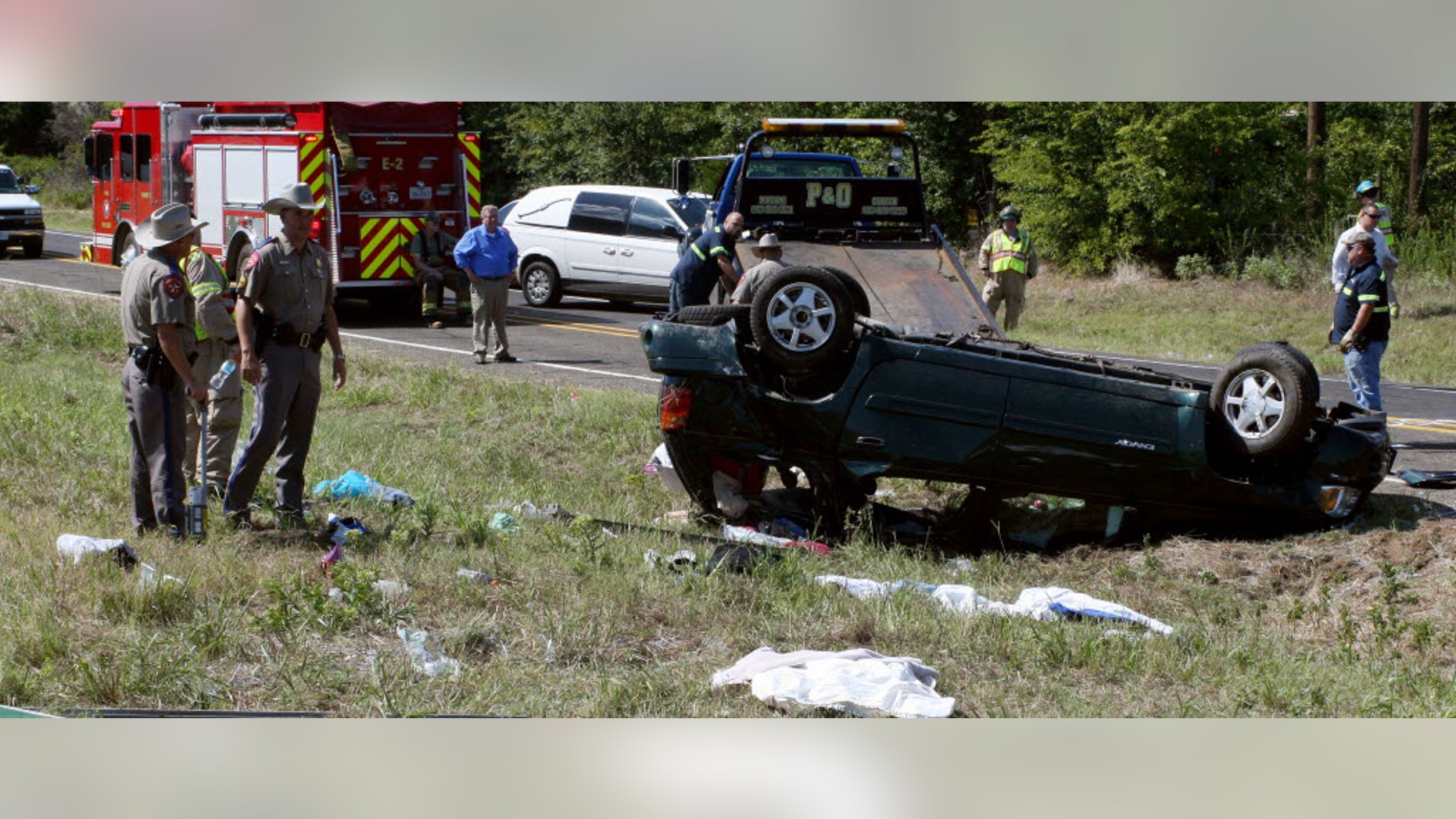 Five children on their way to Splash Kingdom water park in Texas were killed after the GMC Envoy they were riding in overturned.
Investigators said the children who died, all Latino and ages 2 through 13, were not in car seats and were not wearing their seat belt.
Five others in the SUV, which investigators say was carrying too many passengers, were injured in the crash. Two others, including a 15-year-old who was the only one wearing a seat belt, were not injured.
The driver and passengers, two adults and 9 kids, were an extended family from Marshall, authorities told the Dallas Morning News. They were all either siblings or cousins.
Federico Acuña, 36, the driver, may face five counts of criminally negligent homicide because only one person was wearing a seat belt and there were no child safety seats, the newspaper said.
The crash happened about 2:15 p.m. Monday on Interstate 20 near the town of Van, about 70 miles east of Dallas. Investigators say a tire blowout caused the vehicle to flip over several times before stopping on its top. Nine of the children were ejected from the vehicle.
Department of Public Safety Trooper Jean Dark says a language barrier enhanced the confusion surrounding the initial investigation. The party was mostly Spanish-speaking, Dark said.
DPS identified the children who died as: 13-year-old Rosvaelia Jaimes; 7-year-old Omar Jaimes; 6-year-old Saideth Acuña; 3-year-old Ulisa Acuña; and 2-year-old Judith Jaimes. DPS says they all came from Marshall, Tex.
Based on reporting by The Associated Press.
Follow us on twitter.com/foxnewslatino
Like us at facebook.com/foxnewslatino