4 UN peacekeepers taken hostage in Syria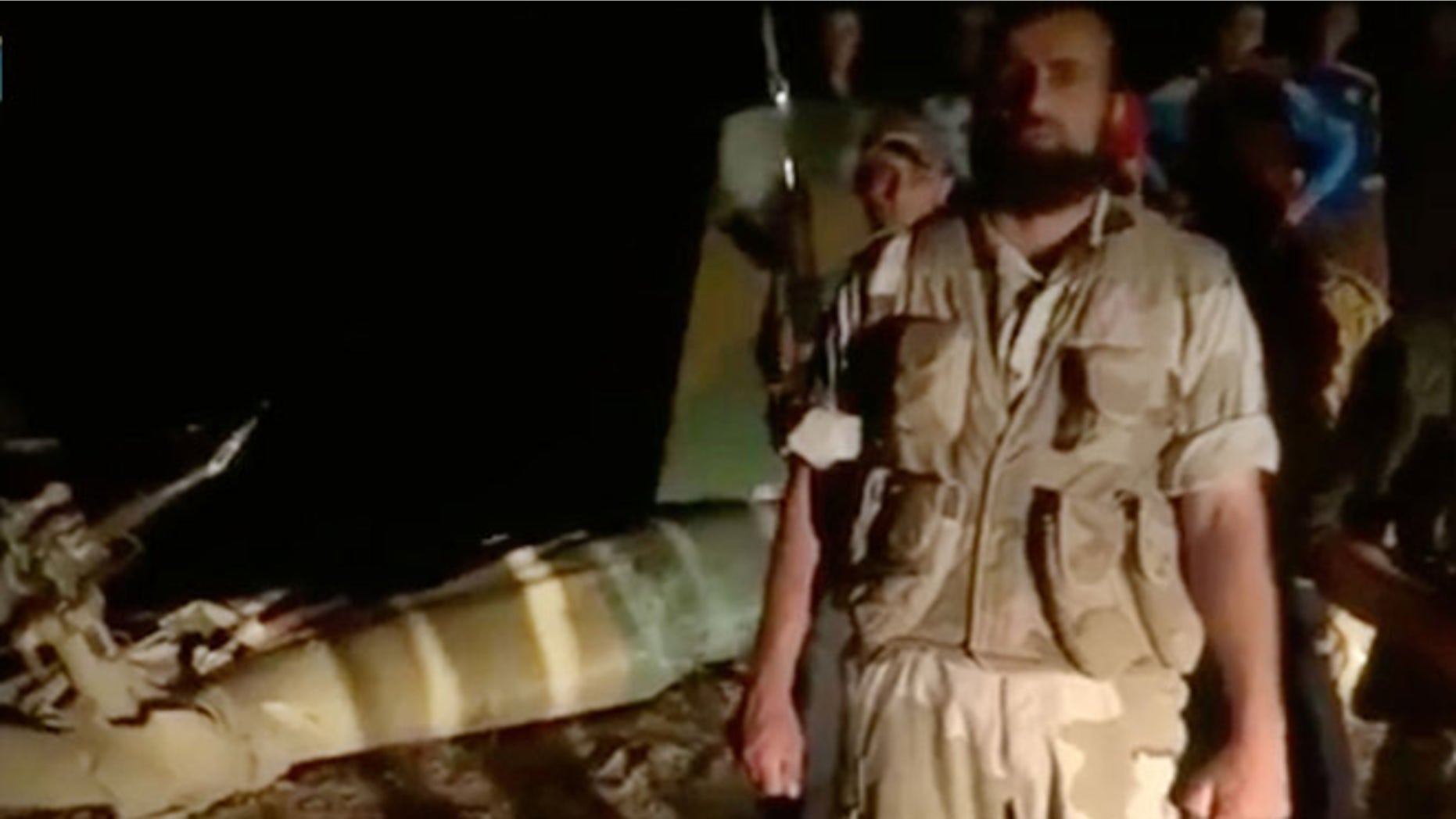 Four U.N. peacekeepers monitoring the cease-fire between Syria and the Golan Heights have been detained by unknown captors, a U.N. spokeswoman said. But a rebel group called the Yarmouk Martyrs Brigades claimed it is holding them.
The spokeswoman for the U.N. Disengagement Observer Force told Reuters Tuesday that the peacekeepers were in the area where other U.N. observers were detained by Syrian rebels for three days in March.
Kieran Dwyer, spokesman for the U.N. peacekeeping department, said efforts are under way to secure the four peacekeepers, who are all from the Philippines.
In a statement that was posted on the group's Facebook page Tuesday, the Yarmouk Martyrs Brigades said the peacekeepers are not their hostages, but are being kept with them for their own safety.
In early March, the same rebel group held 21 Filipino U.N. peacekeepers for four days before releasing them unharmed after tough negotiations.
The rebel unit said that it suspects that peacekeepers are believed to be shielding Syrian President Bashar Assad's troops, who the rebels said killed civilians during an army sweep of Wadi Raqat, a town in southern Syria.
Fighting in Syria continued unabated on Monday as Assad's warplanes pounded rebel positions inside the Mannagh air base in the north and government troops regained control of six villages along the strategic road that links the northern city of Aleppo with its civilian airport, the country's second largest.
Syrian rebels have also shot down a military helicopter in the country's east, killing eight government troops on board, activists told the Associated Press Monday.
The Britain-based Syrian Observatory posted a video showing several armed men standing in front of wreckage that one of the fighters says is a helicopter shot down late Sunday in the eastern province of Deir el-Zour, along Syria's border with Iraq.
In Geneva, a U.N. commission probing alleged war crimes and other abuses in Syria on Monday distanced itself from claims by one of its members that Syrian rebels have used the nerve agent sarin, but not the regime.
The panel said it has no conclusive evidence about the alleged use of sarin as chemical weapons.
In Washington, White House spokesman Jay Carney said it's highly likely that the Assad regime and not the Syrian opposition was behind any chemical weapons use in Syria.
The dueling statements highlighted the difficulties of investigating allegations of chemical weapons use.
The Syrian conflict started with largely peaceful protests against Assad's regime in March 2011, but eventually turned into a civil war that the U.N. says has killed more than 70,000 people.
The Associated Press contributed to this report.