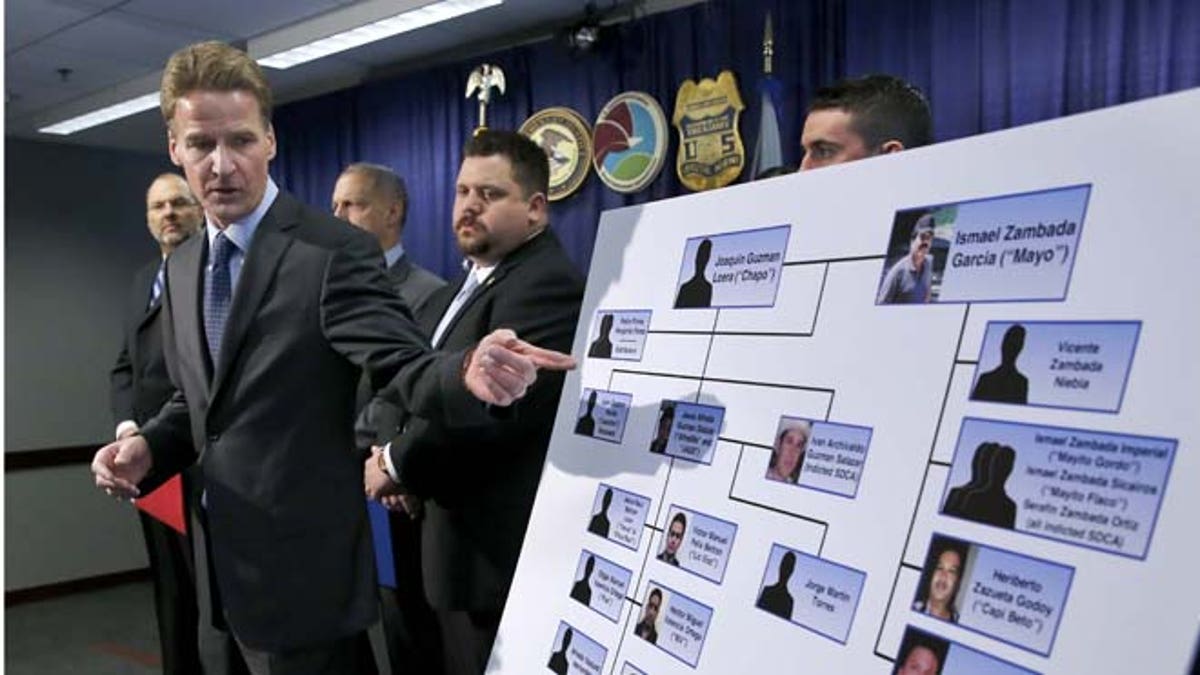 CHICAGO (AP) – Thirty-two people from the United States and Mexico are accused of running a multistate gold-for-cash scheme that laundered more than $100 million in U.S. profits for Mexico's powerful Sinaloa drug cartel, a complaint unsealed this week in federal court in Chicago says.
The cartel associates used cash from narcotics sales to purchase scrap and fine gold — including from Chicago-area jewelers — then sent it to metal refineries in Florida and California; plants sometimes transferred payments for the gold directly to Mexico, the complaint says.
The 311-page complaint describes intense pressure lower-level schemers felt from higher-up cartel figures. One defendant, Carlos Parra-Pedroza, was allegedly captured on wiretap recordings telling an informant that cartel brass are uneducated but ruthless, as well as sticklers for precision.
"If I tell them we always pay them on Tuesday (but that this time) it's not going to be until Wednesday, they'll kill me," Parra-Pedroza says, according to the complaint. "These guys (who) don't even know the word 'school,' only know how to shoot." He also warns enforcers cut off the fingers of those who betray the cartel.
The U.S. attorney's office in Chicago has had success convicting high-level Sinaloa traffickers in recent years. Agency heads have also spoken about the need to disrupt channels through which Mexican syndicates repatriate their ill-gotten gains.
In some excerpts from wiretaps cited in the new complaint, money launderers complain about increasingly tough laundering laws adopted in Mexico, saying the legislation forced cartels to be more sophisticated about washing dirty money.
Parra-Pedroza, 31, and another alleged conspirator were arrested on related charges last year while visiting the United States from their Guadalajara, Mexico, hometown. A message left Thursday seeking comment from his Chicago lawyer wasn't returned.
Authorities arrested 10 suspects more recently in the Chicago area and two in Kentucky and Georgia. Fifteen defendants are fugitives, some in Mexico. Thirty-one suspects face federal charges; one faces state charges.
The alleged laundering occurred throughout the country, also including Wisconsin, Indiana, Ohio, Texas and North Carolina. The timeframe was 2011 to 2014.