3 Lebanese soldiers wounded in roadside bomb attack near Syrian border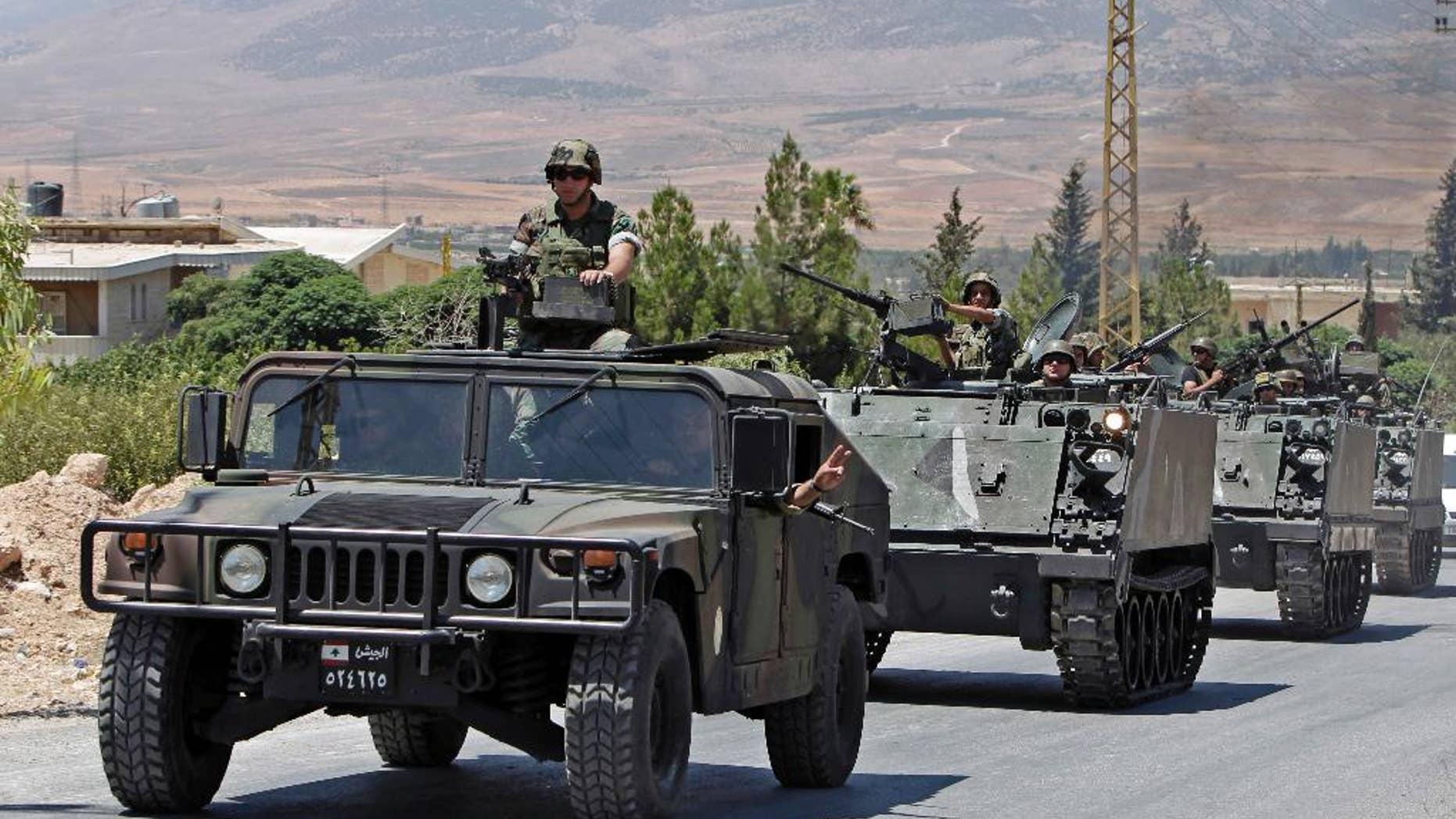 BEIRUT – The Lebanese military says a roadside bomb has exploded near an army patrol in eastern Lebanon, wounding three soldiers.
The military says the attack took place Friday near the town of Arsal along the Syrian border. It says a second patrol that came to investigate the blast exchanged fire with gunmen, who later escaped into the mountains running along the frontier.
Militants from neighboring Syria briefly seized control of Arsal in August before withdrawing with more than two dozen Lebanese security forces as hostages. The army has clashed with gunmen in the area several times since then.