2 ex-Guantanamo Bay detainees are set to tie the knot with Uruguayan women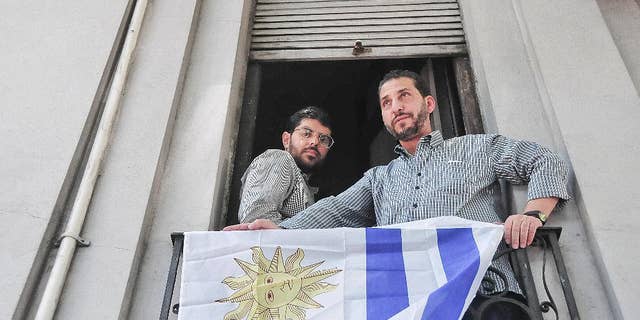 NEWYou can now listen to Fox News articles!
MONTEVIDEO, Uruguay – Two former Guantanamo Bay detainees are planning to tie the knot with women from their adopted home of Uruguay.
Imam Samir Selim told The Associated Press on Thursday that he would officiate at the ceremony for both men June 6 at the Egyptian Islamic Center in Montevideo.
Selim said Tunisian Adel bin Muhammad El Ouerghi and Syrian Omar Abdelhadi Faraj were marrying Uruguayan women who have converted to Islam.
The men are part of a group of six former detainees who were resettled in Uruguay in December. By their own admission, they have struggled to adapt.
Four of them, including the husbands-to-be, recently ended a nearly month-long protest in front of the U.S. Embassy to demand that America compensate them for nearly 13 years in Guantanamo.