18 Turkish workers kidnapped by masked men in Baghdad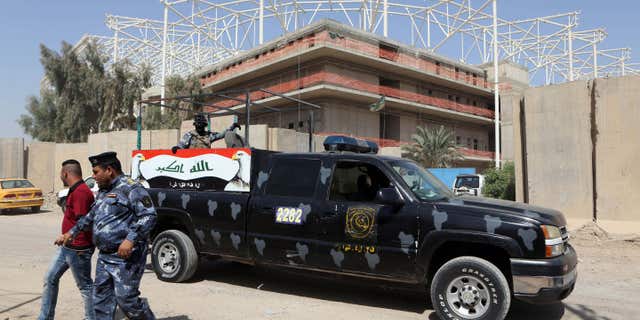 Masked men in military uniforms captured at least 18 Turkish workers and engineers in Baghdad early Wednesday, bundling them into several SUVs and speeding away, Iraqi and Turkish officials said.
Officials say the 18 are employed by Nurol Insaat, an Ankara-based construction company contracted to build a sports complex in the Shiite district of Sadr City. The kidnappers stormed the construction site, where the workers were sleeping in caravans, and disarmed the guards before taking the workers away. There were no immediate reports of violence.
The Iraqi officials said an Iraqi national was kidnapped along with the Turks.
Turkish Foreign Ministry Spokesman Tanju Bilgic said those kidnapped included 14 workers, three engineers and one accountant.
Interior Ministry spokesman Saad Maan told The Associated Press that authorities are investigating the incident and that a contingent of security forces has been tasked with tracking down the kidnappers.
Neither the identity nor the motives of the kidnappers were immediately known.
Turkey recently began launching airstrikes against ISIS in northern Iraq and allowing U.S. fighter jets to use bases in southeastern Turkey to strike the Sunni extremist group. It launched simultaneous air campaign in northern Iraq against the Kurdistan Workers' Party, or PKK, a Kurdish militant group.
The style and scale of Wednesday's kidnapping harkened back to the sectarian violence in Baghdad in 2006 and 2007, when Sunni and Shiite militants kidnapped followers of the other sect. In most cases, the bodies of those kidnapped were found a day or two later with marks of torture and a bullet wound to the head.
Baghdad has been torn by violence for over a decade now, with roadside bombs, suicide attacks and assassinations occurring almost daily. While kidnapping for ransom has continued, abductions on the scale seen Wednesday have been almost unheard of in the past few years.
The Associated Press contributed to this report.