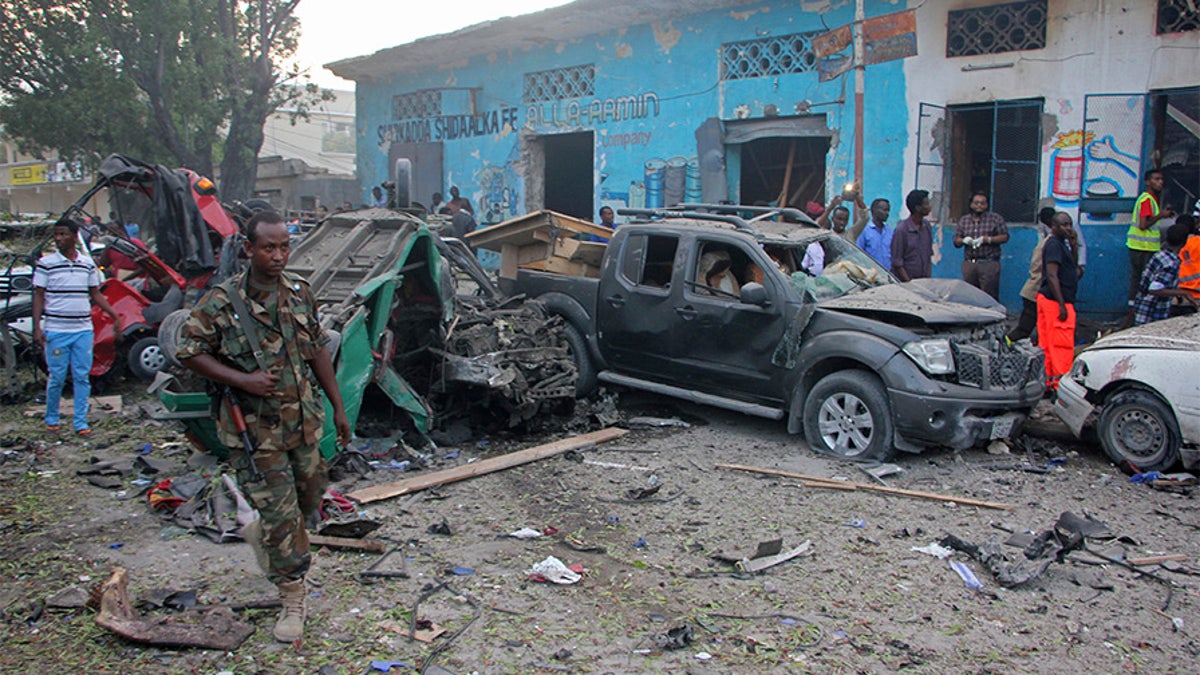 At least 18 people were killed and more than 30 wounded Saturday when Islamic militants attacked a hotel in Somalia's capital after suicide bombers detonated two car bombs outside the entrance.
The al-Shabab extremist group took responsibility for the attack on the Nasa-Hablod hotel in Mogadishu which is frequented by politicians and other members of the city's elite.
A third blast occurred when an attacker detonated a suicide vest.
Speaking to The Associated Press by telephone from the scene, Capt. Mohamed Hussein said more than 20 people, including government officials, were thought to be trapped as security forces battled extremists holed up on the top floor of the hotel, near the presidential palace.
Two of the five attackers were killed on the first floor, Hussein said. The others hurled grenades and cut off the building's electricity as night fell.
A Reuters witness heard a loud explosion and smoke rose over the scene. Ambulance sirens could be heard.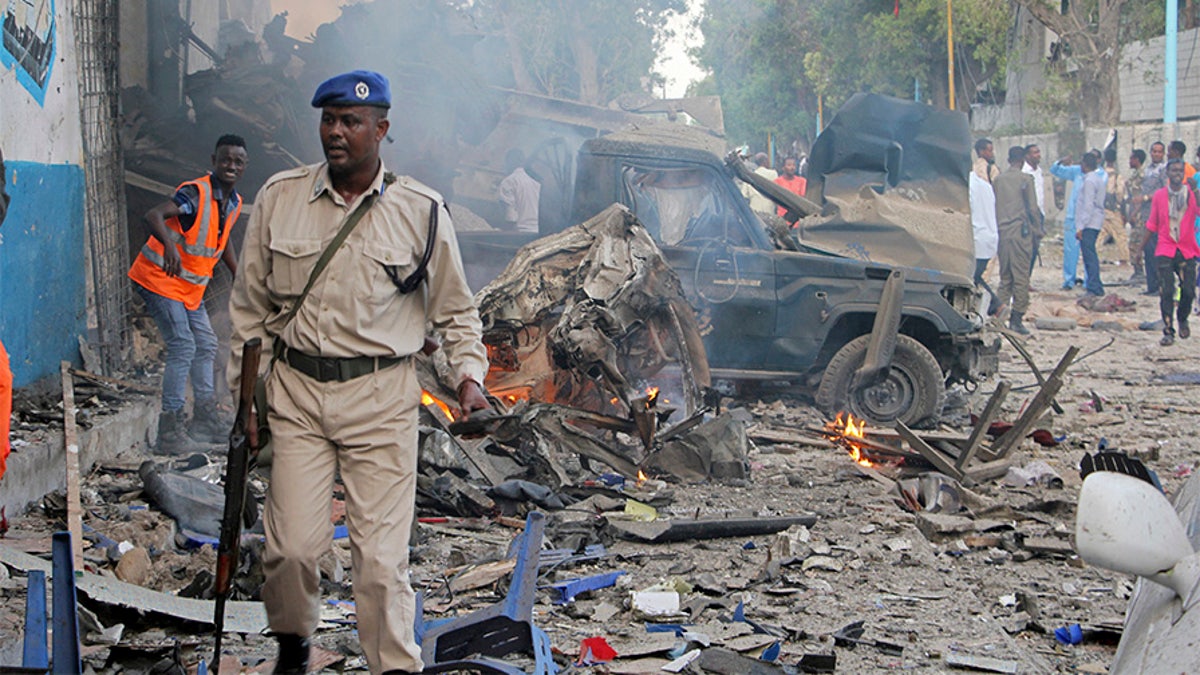 "They are fighting inside. So far we do not have casualty figures," Major Abdullahi Aden, a police officer, told Reuters.
The attack comes two weeks after more than 350 people were killed in a massive truck bombing on a busy Mogadishu street--the country's worst-ever attack.
Al-Shabab often targets high-profile areas of Mogadishu.
Since the blast two weeks ago, President Mohamed Abdullahi Mohamed has been visiting other countries in east Africa seeking more support for the fight against the extremist group.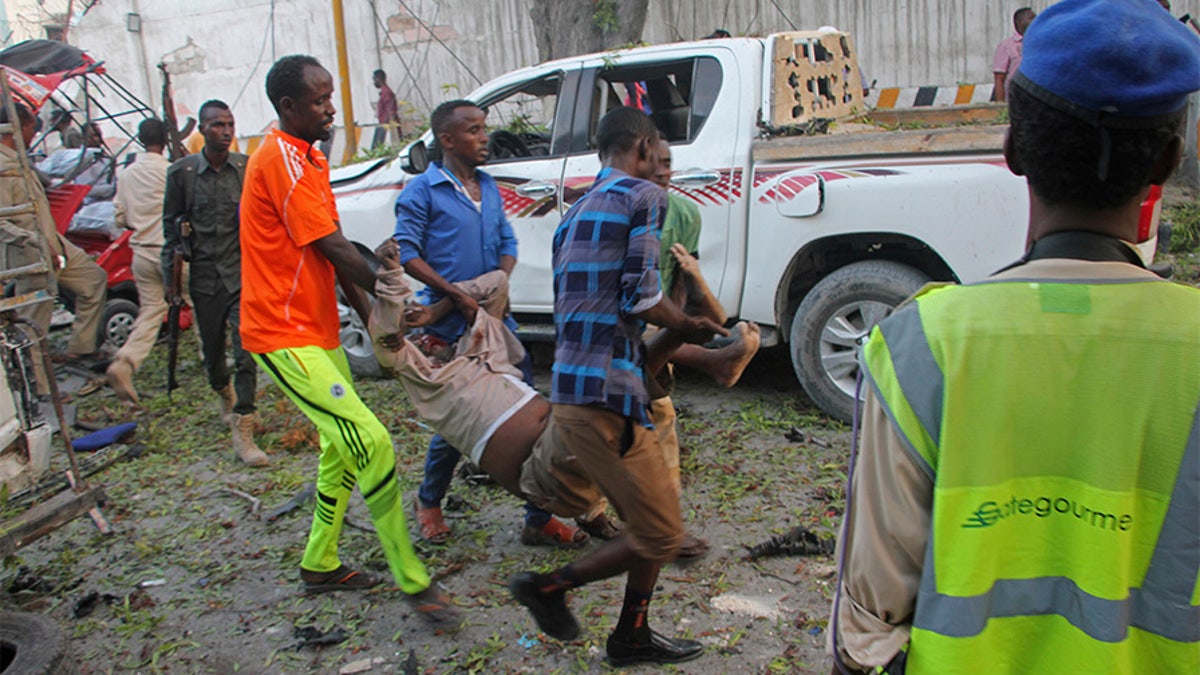 A 22,000-strong multinational African Union force in Somalia is expected to withdraw its forces and hand over the country's security to the Somali military by the end of 2020.
The U.S. military also has stepped up military efforts against al-Shabab this year in Somalia, carrying out nearly 20 drone strikes.
The Associated Press contributed to this report.