15 People Killed at Car Wash As México Violence Continues to Surge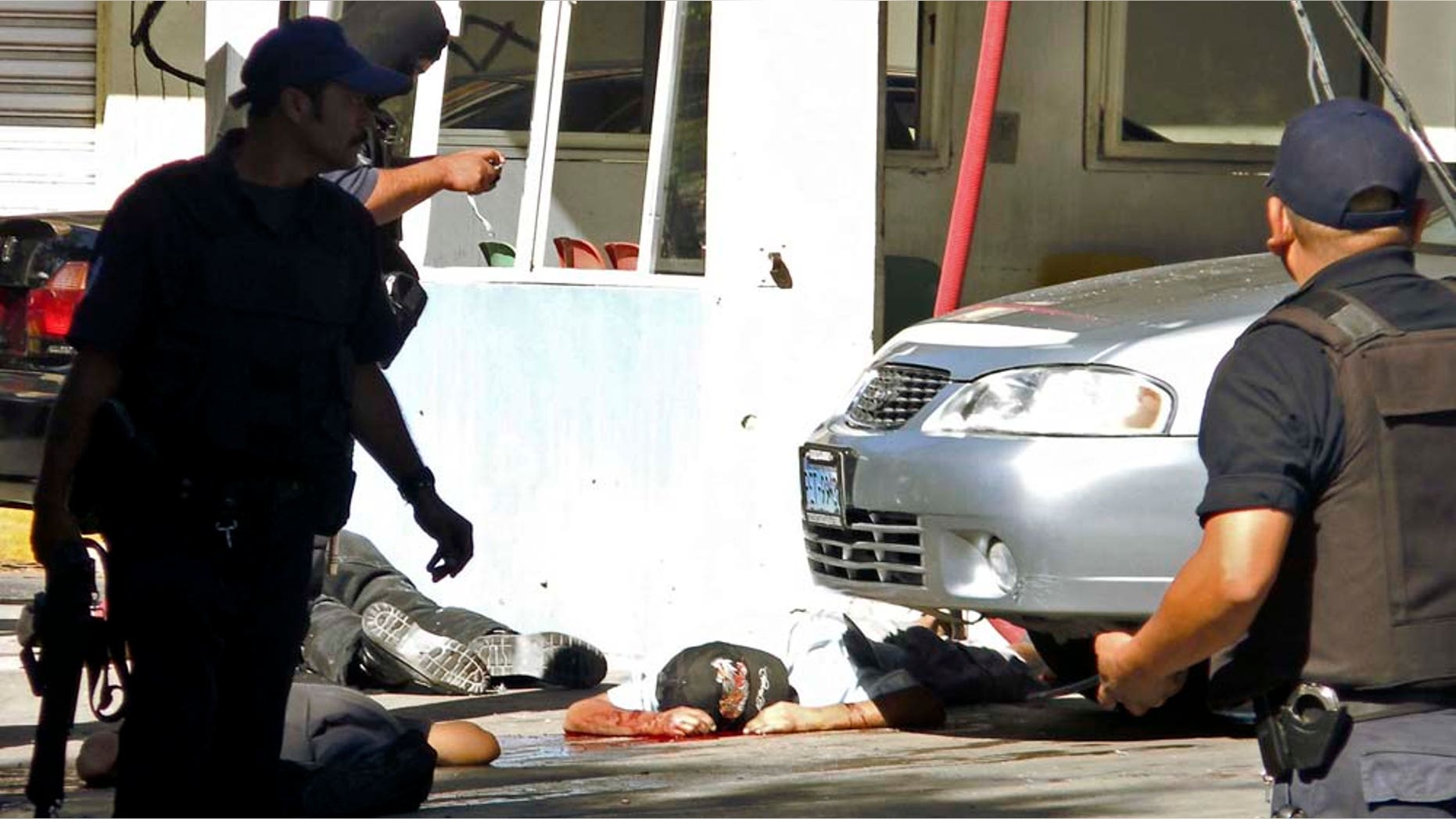 It is the third massacre in less than a week and the second against recovering drug addicts.
Gunmen killed 15 people at a car wash Wednesday in Tepic, the capital of the Pacific-coast state of Nayarit, where drug gang violence has risen this year.
The gunmen in three vehicles drove up to the car wash and opened fire without provocation, said Fernando Carvajal, public safety secretary of Nayarit State. Fifteen men were killed and three people were injured.
The motive was not immediately clear but investigators suspect it was the work of organized crime, Carvajal told reporters.
He said most of the victims were recovering drug addicts and worked at the car wash. One victim, however, had just driven up to the business in a motorcycle and appeared not to have worked there, and another body was found at a nearby fruit stand.
Carvajal said the owners of the business have another car wash in the city where a man was killed Tuesday, and police were investigating whether the attacks were linked.
Nayarit Gov. Ney González said investigators believe some of the victims had been washing a stolen car.
"These boys were fighting for hope, were fighting against drugs," Gonzalez said in a statement posted by the state government. "The same as in Ciudad Juárez, the same thing in Tijuana," he said, referring to recent attacks on rehab centers in those cities.
President Felipe Calderón, speaking at a forum on security, called for a minute of silence for the victims of the Tepic attack and two other massacres that have occurred since Friday: an attack on a birthday party that killed 14 young people in the border city of Ciudad Juárez, and a shooting at a drug rehab center in Tijuana that killed 13 recovering addicts.
Prosecutors in Tijuana identified one of those killed in that attack as a Colombian man, Wilson Ramirez Peña, 42. They did not say what he was doing in Tijuana.
The three attacks did not appear to be related. Such mass shootings have become increasingly common in México, where drug-gang violence surged after Calderón launched an offensive against drug cartels soon after taking office in December 2006.
In an interview with the BBC released Wednesday, Calderón said he had to launch the offensive in part because his predecessor Vicente Fox — who served as president from 2000 to 2006 and is a member of Calderón's conservative National Action Party — "didn't act in time" to stem the rise of the cartels.
"I have a great respect for former president Fox," Calderón said. "But I think he made a lot of mistakes on this issue. Perhaps the most important was not acting in time on this.
"I think that if Mexico had started to fight against this problem 10 years ago, we would be talking about something completely different now."
Cartel-style violence has picked up this year in Nayarit, a small Pacific coast state wedged along drug trafficking route disputed by several drug gangs.
In April, 12 bodies, eight of them partially burned, were found in the fields outside the Nayarit town of Xalisco. González, the governor, ordered schools to close early in June because of rising violence.
Drug gangs were blamed in the first two massacres.
In Tijuana, prosecutors say they are investigating whether the attack there was related to a record seizure of nearly 135 tons of marijuana last week. Shortly after the attack, a voice was heard over a police radio frequency threatening that there would be as many as 135 killings in Tijuana — a possible reference to the government's pot haul.
The Associated Press contributed to this article.