140 Acapulco Schools Shut Down by Kidnapping and Extortion Threats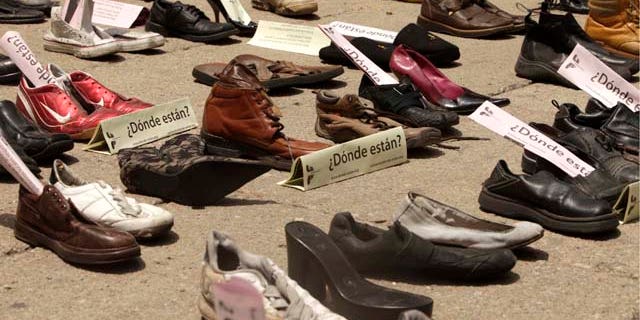 Talk about a rough start to the school year.
Only one week after school started, 140 elementary schools in the Pacific resort city of Acapulco closed Monday after teachers refused to show up for fear of extortion threats and kidnappings by drug gangs.
About 600 teachers in the slums on Acapulco's mountainsides said they were intimidated by recent cases of extortion and abduction, said Julio Bernal, schools delegate for the southern Mexican state of Guerrero. Bernal said 140 of about 1,400 schools in Acapulco didn't open.
Two teachers said at least four of their peers had been kidnapped on the outskirts of Acapulco in the past eight days. The teachers agreed to discuss the situation only if their names were not used, saying they feared for their safety.
One of the teachers, who works at an elementary school, said she had seen men drive by the school with rifles sticking out vehicle windows. She said fellow teachers had received extortion threats demanding they give half of their salaries or face attack.
The second teacher said dozens of his peers have asked the government to assign more police officers to schools of six subdivisions but their plight has been ignored.
"Authorities are turning a deaf ear," he said.
Guerrero state police chief Ramon Almonte, who is in charge of school safety, didn't return calls seeking comment. But Almonte previously told reporters that no teacher had reported abductions to police in recent days.
Schools in the region have been caught in the middle of a vicious turf war between drug gangs.
Teachers and school administrators in Ciudad Juarez, a border city across from El Paso, Texas, have also reported receiving threats and extortion demands in the past. Last week, gunmen attacked a group of parents waiting for their children outside an elementary school in Juarez, wounding one man and four women.
Both Acapulco and Ciudad Juarez have been hit with a wave of drug violence since Mexican President Felipe Calderon launched an offensive in December 2006 against drug-trafficking organizations.
Police in Ciudad Juarez exhumed the skeletal remains, including five skulls, of seven people in a cotton field Monday. The Chihuahua state Attorney General's Office said officers suspected the bodies had been there for two years.
In southern Chihuahua state, police discovered seven bodies, of six men and one woman, buried together in a mountain town.
The victims were found in the town of Guachochi over the weekend. Authorities said most had been strangled, while one had been shot in the head. All the victims had their hands tied behind their backs.
The seven had gone missing earlier this month, authorities said Monday.
This article is based on the Associated Press. Associated Press writer Ricardo Chavez in Ciudad Juarez contributed to this report.
Follow us on twitter.com/foxnewslatino
Like us at facebook.com/foxnewslatino