Walmart apologizes for 'Own The School Year Like A Hero' gun display sign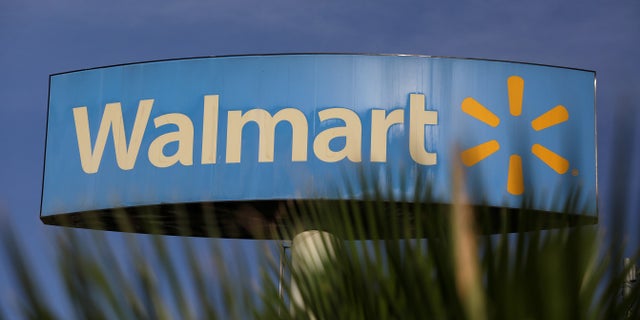 An Indiana Walmart has apologized after a photo went viral showing a sign on a gun display that read: "Own The School Year Like A Hero."
Walmart's corporate office said the store has taken down the sign. The office apologized over Twitter after users tweeted the photo at the store giant demanding answers, according to The New York Daily News.
INDIANA MAN ACCUSED IN OFFICER DEATH MAY FACE DEATH PENALTY
"This REALLY isn't acceptable," Walmart wrote to a concerned tweeter. "The sign's gone and we're looking into how this could have happened."
Walmart wrote to another upset social media user: "The sign had no business there and was taken down as soon as we were alerted. We are very sorry."
INDIANA TEEN GIRL MURDERS: TIP LEADS TO CONFESSION IN DECADE-OLD COLD CASE
Leeanna May, who posted a picture of the sign, told the Washington Post she saw the display at a Walmart in Evansville. However, Charles Crowson, senior manager of Walmart's corporate communications, told Fox News the photo was not taken at the Evansville store. Crowson said Walmart is actively searching to identify the store.

The sign over the gun display evoked grim memories of the multiple school shootings that have occurred in the U.S. Some users on social media initially questioned if the photo was even real, or if it was photoshopped to slander the store, WTHR reported.
"What's seen in this photograph would never be acceptable in our stores," Crowson told Fox News. "We regret this situation and are looking into how it could have happened."