South Carolina man's kidney quest for ailing wife nears one-year mark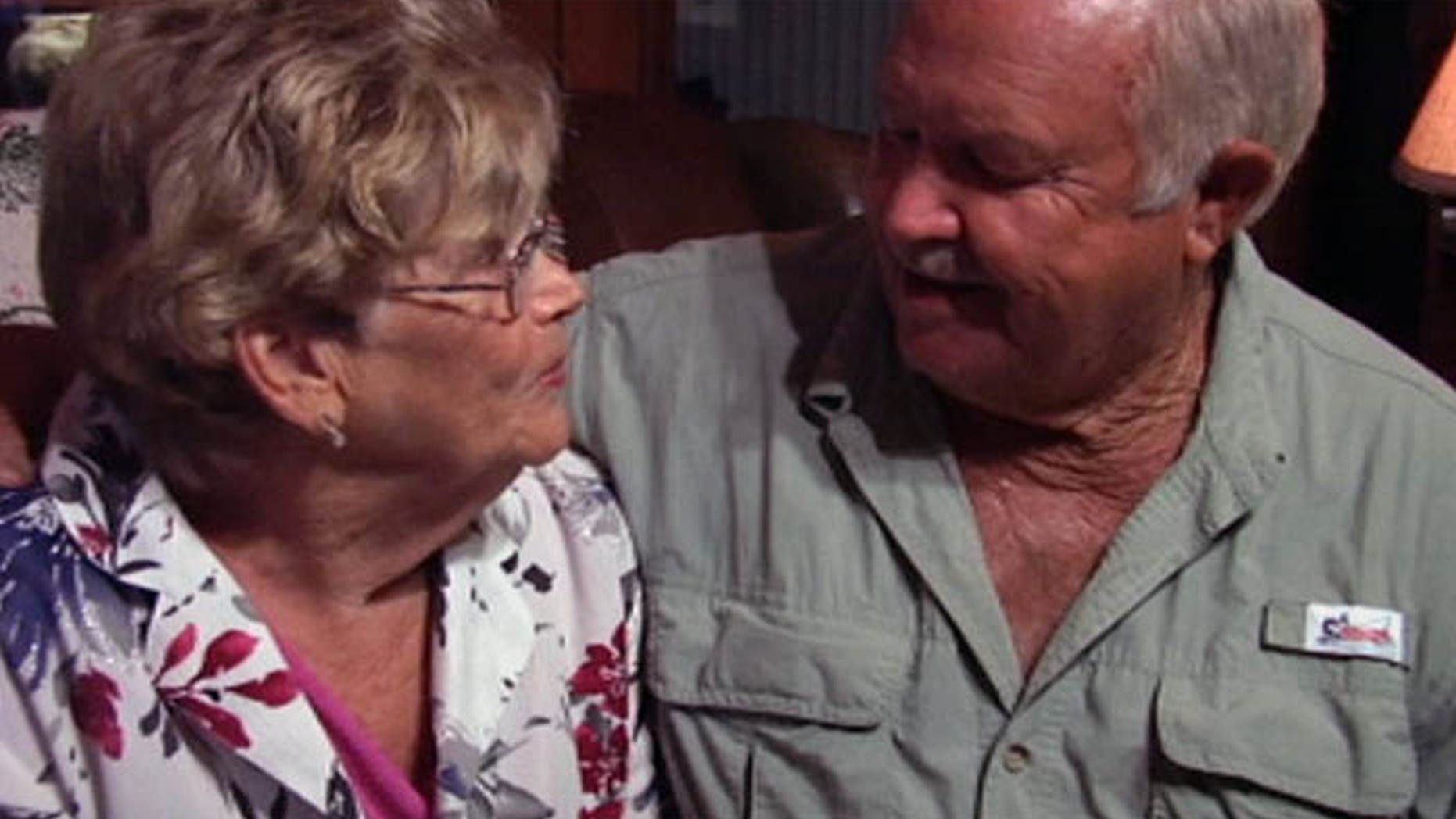 Larry Swilling's months-long quest to find a kidney for his wife has touched hearts around the world, but so far has not yielded a vital organ for the 76-year-old woman.
The story of Swilling's wife, Jimmie Sue, has prompted calls from every U.S. state and from countries as far away as Sweden and Egypt, but the process of finding a living donor to give up a kidney is complex, according to hospital officials.
Swilling, of Anderson, S.C., first began his public appeal by walking 250 miles last September, wearing a sandwich board sign that read, "NEED KIDNEY 4 WIFE," with his phone number listed at the bottom. The excursion led to knee surgery for the 78-year-old Swilling, but he said Monday his determination to find his wife a kidney has not wavered.
[pullquote]
"She's my everything. We've been married 57 years. She's my life," Swilling told FoxNews.com.
Swilling's quest was first covered by CBS News, which aired a story on his ordeal in September, leading to hundreds of phone calls from around the world to the Medical University of South Carolina in Charleston.
So far, medical staff at MUSC have been unable to find a compatible match for Swilling's wife due to a variety of factors, they said.
"We have some donors who have a history of high blood pressure or diabetes and that rules them out," said Sara Parker, exchange coordinator for living donors and a nurse in MUSC's transplant center.
"Finding a match is a huge, huge process," Parker told FoxNews.com. "There's so many different components and several things can rule you out along the way."
"There's blood and tissue that you have to match," she said. "And it has to be a very healthy person who can go through the surgery and live on one kidney post-operatively."
Parker, however, noted that there may be hope for Jimmie Sue, who was born with one kidney and whose blood type is "O positive."
Parker said the transplant center is currently speaking with a "promising candidate" from California -- a woman who Parker said meets all the preliminary requirements.
Jimmie Sue is one of roughly 115,000 people in the U.S. currently on a waiting list for kidneys from deceased donors. However, the 76-year-old grandmother can receive a kidney with no wait from a living donor who offers the organ to her specifically -- as long as the kidney is compatible.
For now, Jimmie Sue is undergoing dialysis to treat her malfunctioning kidney. Swilling said his wife is in excellent health otherwise, and that a new kidney would "get her back up on her feet."
Anyone who may be a viable candidate is urged to call the Medical University of South Carolina 1-800-277-8687.