South Carolina man sentenced after he bit off ex-girlfriend's lip: officials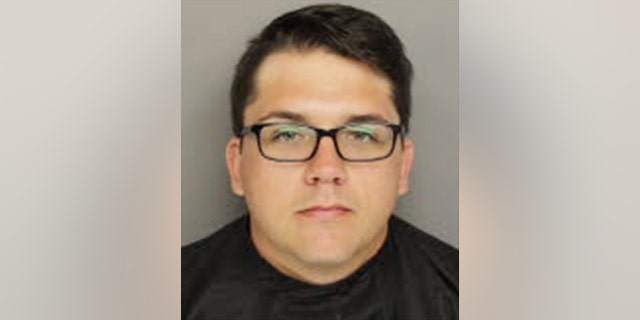 A 23-year-old man in South Carolina was ordered to spend 12 years behind bars after he "bit" his ex-girlfriend's lip so hard that it became detached, officials said.
Seth Aaron Fleury entered a guilty plea Thursday to a charge of assault & battery of a high and aggravated nature, 13th Circuit Solicitor Walt Wilkins announced in a news release.
SOUTH CAROLINA OFFICIALS WARN ABOUT 'FLUSHABLE' WIPES AFTER SENDING DIVERS INTO 'RAW SEWAGE'
On Oct. 21, 2017, Fleury was set to meet up with his ex-girlfriend to "discuss their relationship," Wilkins said. However, it resulted in a disagreement.
Fleury got upset when his former partner didn't want to get back together with him and he tried to kiss her, the news release said.
"She pulled away and he bit down on her bottom lip with such force that her lip was amputated," the news release said, after which he fled the area.
NEARLY 130 GUNS FOUND IN HOME OF POLICE AMBUSH SUSPECT, OFFICIALS SAY
Doctors attempted to "reattach her lip" during "emergency plastic surgery," but their attempts were unsuccessful, Wilkins said. The female now endures "permanent, serious scarring and permanent, limited range of motion in her mouth," the news release said.
"This case demonstrates the unique circumstances under which domestic violence occurs, and how quickly these situations can escalate into violence," Wilkins said in the news release. "Hopefully this prison sentence will make it clear to both this defendant and other abusers that domestic violence in any fashion will not be tolerated."
Fleury will not qualify for parole until at least 85 percent of his prison term is completed, the news release said.