Search continues in Kansas for 18-month-old girl presumed dead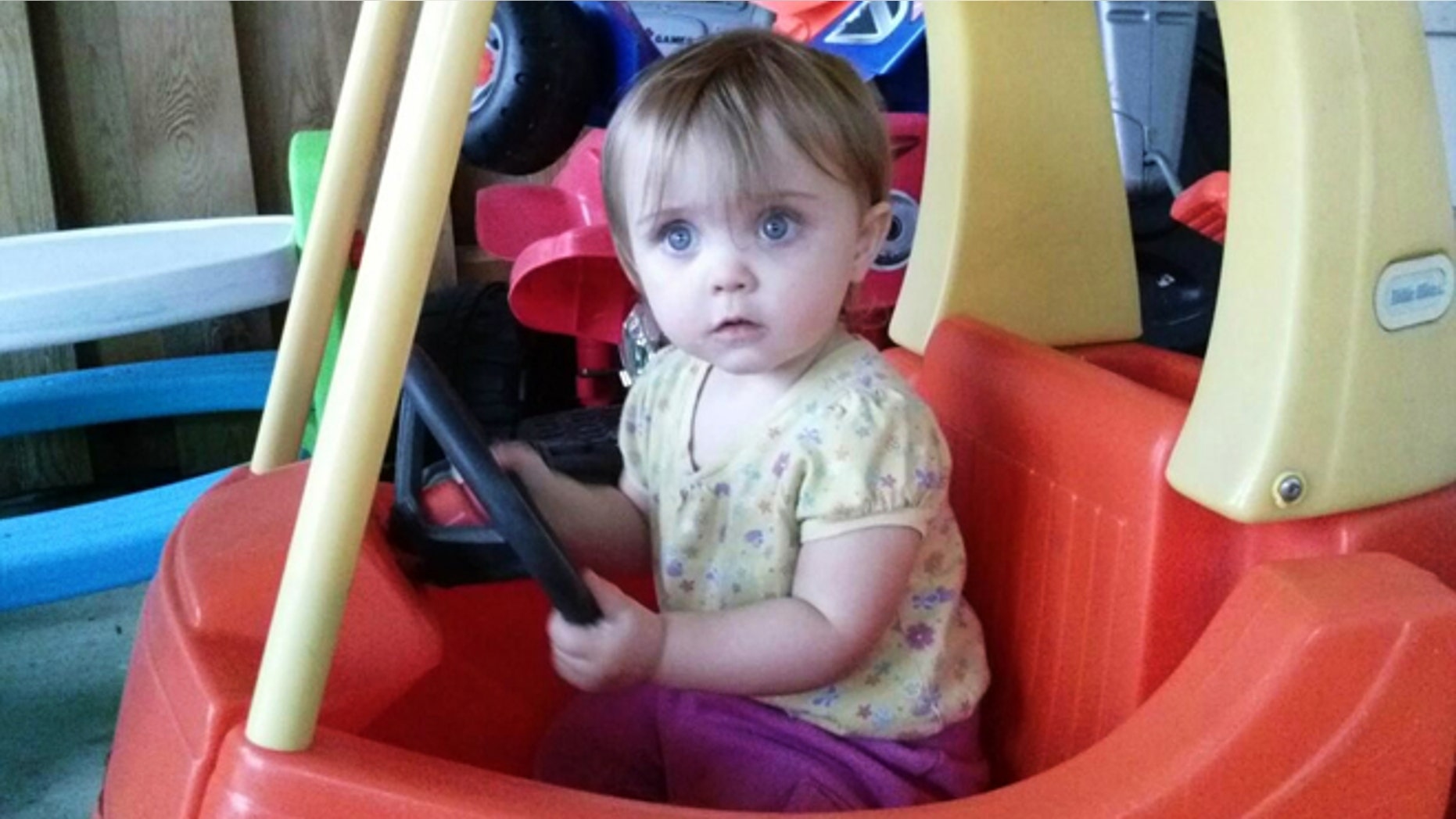 OTTAWA, Kan. – Crews in eastern Kansas used boats and sonar equipment Saturday as the search continued for an 18-month-old girl presumed dead after the bodies of her mother and two men were found at a farm home earlier in the week.
Franklin County Sheriff Jeff Richards said investigators looking for the body of Lana Leigh Bailey were scouring ponds and other waterways in the area near the farm outside Ottawa.
"We haven't found her, and we're going to continue ... until we do," Richards said during a Saturday afternoon news conference.
Kyle Flack, a 27-year-old convicted felon, was charged Friday with capital murder in the deaths of Lana Bailey, her 21-year-old mother, Kaylie Bailey, and 30-year-old Andrew Stout. Flack was also charged with multiple counts of first-degree murder in their deaths as well as the death of 31-year-old Steven White.
Franklin County Attorney Stephen Hunting said Friday that a firearm was used against all the victims, but didn't elaborate on whether that meant they all were fatally shot. Authorities have not commented on a motive.
The investigation, which has involved up to about 150 people, has included searching the farm and other rural areas in the 50-mile stretch between Ottawa and Emporia, where Kaylie Bailey's car was found Tuesday. Investigators have also been conducting interviews in Emporia and in the Kansas City area, Richards said.
He said there will be no search Sunday. And when it resumes Monday, it will be down to about 50 officers because the Kansas Major Squad, a collection of investigators from several area agencies, was being disbanded Saturday.
Richards said the extensive investigation has taken a toll and that members of the investigative team have required medical attention after searching in difficult areas. Others have sought counsel from a chaplain.
"It's a horrific crime that's occurred, but it's compounded by the fact that we have an 18-month-old that is missing and is presumed dead, and ... the public doesn't like it," Richards said. "But the men and women investigating this are human beings as well, and it does take an emotional toll on everyone."