San Francisco woman, 65, shot dead; suspect on the loose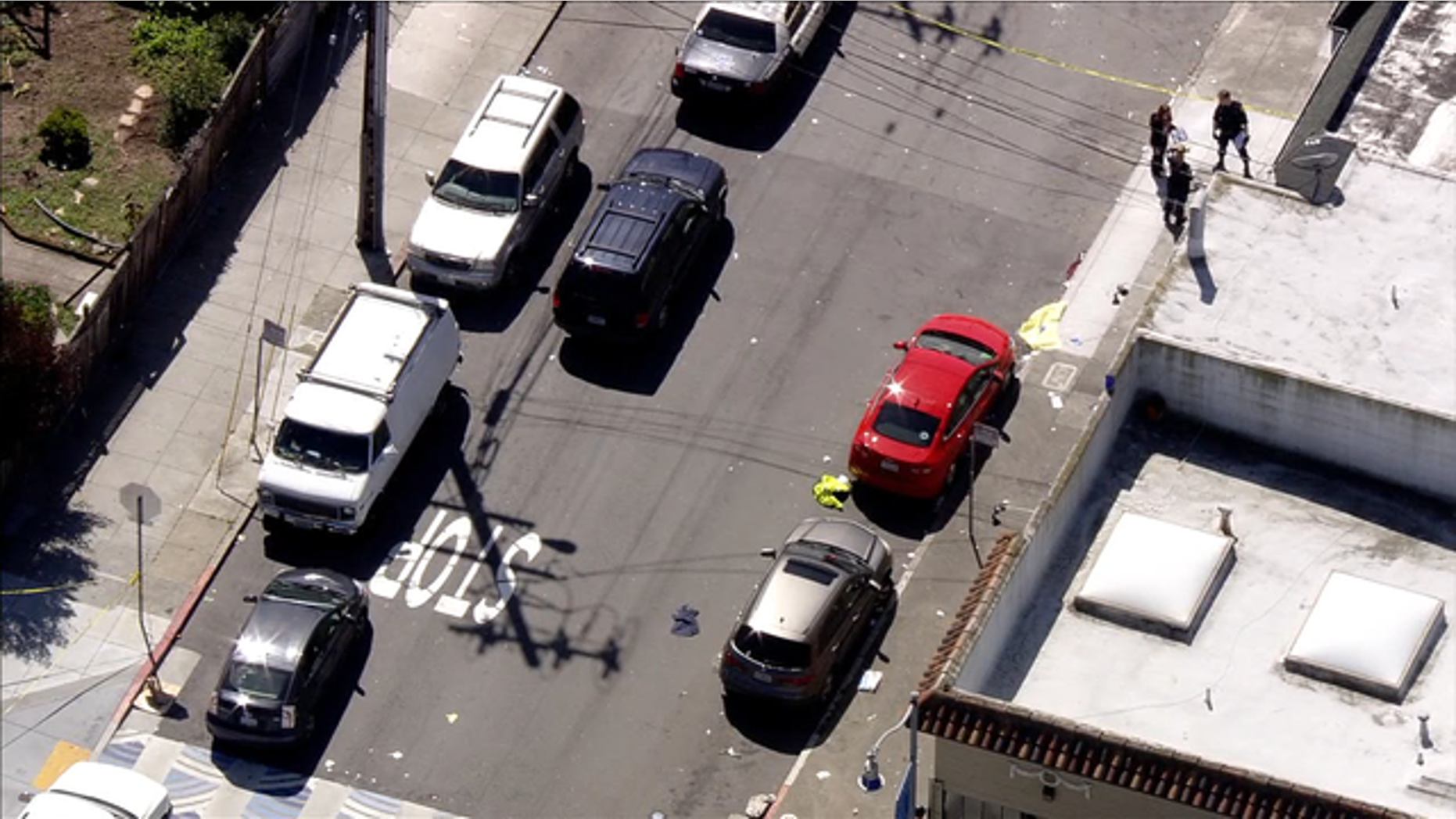 An elderly woman bystander was killed and two other innocent bystanders were hurt during a shooting Wednesday morning in San Francisco's Oceanview neighborhood, police said.
The 65-year-old woman was pronounced dead after she was rushed to a local hospital for treatment. The woman was said to have lived very close to where the gunfire occurred.
SUSPECT IDENTIFIED IN QUADRUPLE WISCONSIN SHOOTING 
Two construction workers who suffered gunshot wounds to the legs were also hospitalized but their injuries were not believed to be life threatening. Their conditions were pending.
The three victims were apparently not the targets of the shooting, which occurred around 10:40 a.m.
Officer Giselle Talkoff said police are investigating the shooting and searching for a suspect.
FLORIDA DEPUTY INJURED IN SHOOTING OUTSIDE SUPERMARKET
There were at least 11 shell casings recovered at the scene after the incident, according to evidence markers in the area.
Witnesses told police that they heard gunfire and saw possible suspects who drove from the scene. It was not clear what prompted the shooting.