Sacramento mass shooting: third person arrested
Two brothers, Dandrae Martin, 26, and his brother Smiley Martin, 27, were arrested earlier this week in connection with the shooting
NEWYou can now listen to Fox News articles!
A third person has been arrested in connection with a mass shooting in California's capital city over the weekend that left six dead and a dozen wounded.
The Sacramento Police Department said Tuesday that Daviyonne Dawson, 31, was taken into custody Monday night on charges of being a prohibited person in possession of a firearm. He is not charged with crimes directly related to the shooting.
He was released from the Sacramento County jail on Tuesday, according to jail records.
WITNESSES DESCRIBE CHAOTIC SCENE DURING CALIFORNIA MASS SHOOTING: 'RUNNING INTO EACH OTHER'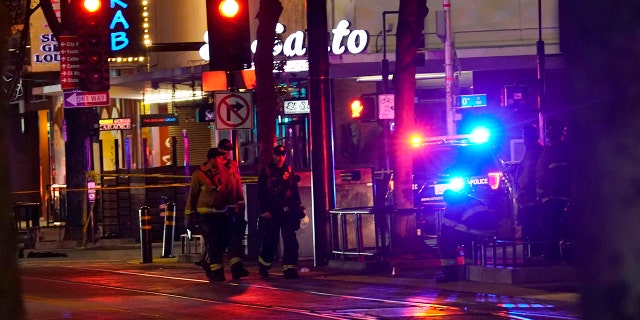 Authorities have already arrested Dandrae Martin, 26, and his brother, Smiley Martin, 27, in connection with the deadly gunfire.
Smiley Martin, 27, was taken into custody Tuesday morning as he recovered in a hospital from injuries suffered during the shooting that broke out in Sacramento's entertainment district early Sunday morning, police said.
He will be facing charges of possession of a firearm by a prohibited person and possession of a machine gun, authorities said Tuesday. Dandrae Martin is charged with assault with a firearm and being a prohibited person in possession of a firearm.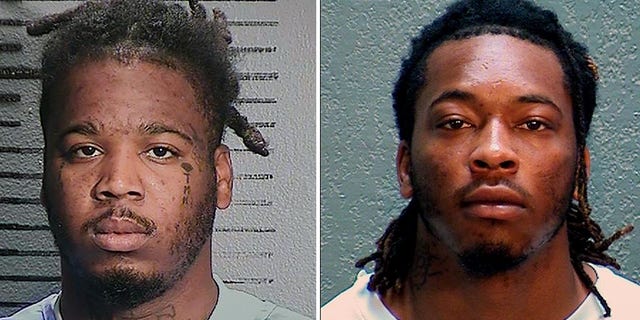 He appeared in court Tuesday where his arraignment was pushed to April 26.
During the chaos, more than 100 shots rang out, which created a panic as hundreds of people tried to escape the gunfire. Video from witnesses posted on social media showed rapid gunfire for at least 45 seconds as people screamed in terror and ran to escape the bullets.
Three men and three women were fatally shot.
They were identified by the Sacramento County coroner as Johntaya Alexander, 21; Melinda Davis, 57; and Yamile Martinez-Andrade, 21. The three male victims were identified as Sergio Harris, 38; Joshua Hoye-Lucchesi, 32; and Devazia Turner, 29.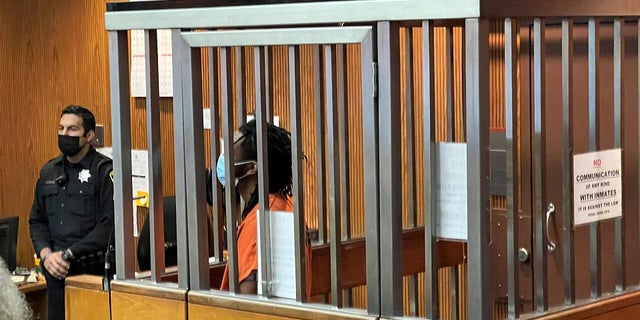 Police said they were investigating whether a fight that broke out prior to the shooting was connected.
During the investigation, detectives said they identified Dawson as a man seen carrying a handgun moments after the gunfire erupted. The weapon has been recovered.
Investigators don't believe the handgun was used in the shooting.
A year ago, prosecutors implored the state parole board not to release Smiley Martin early from a 10-year sentence — noting his prior convictions for possessing an assault weapon, stealing electronics from department stores and beating a girlfriend he encouraged to be a prostitute.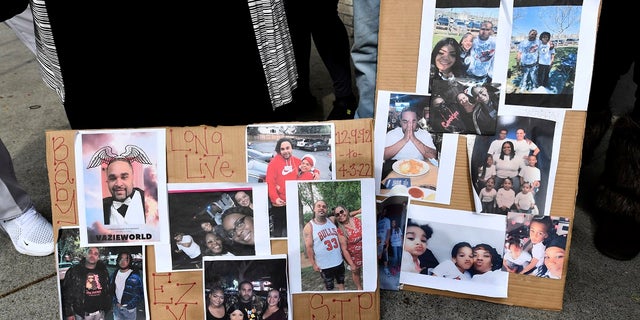 CLICK HERE TO GET THE FOX NEWS APP
"Martin's criminal conduct is violent and lengthy," a Sacramento prosecutor wrote in a letter. "Martin has committed several felony violations and clearly has little regard for human life and the law."
Fox News' Stephen Sorace as well as The Associated Press contributed to this report.