More than 100 people reportedly protested on the steps of a San Francisco Bay Area courthouse Monday demanding the ouster of a George Soros-funded district attorney over the handling of the case against three alleged gang members charged in the highway shooting death of an Asian toddler.
Jasper Wu, 2, was struck and killed by a stray bullet during a rolling gun battle between rival gang members on Interstate 880 in Oakland, California, in November 2021.
Three men – Trevor Green, Ivory Bivens, and Johnny Jackson – were charged by former Alameda County District Attorney Nancy O'Malley with offenses including murder, shooting at an occupied vehicle, gun charges and gang conspiracy enhancements. The trio is due back in court in late April.
Newly elected District Attorney Pamela Price took over the office in January after running on a progressive campaign to prioritize rehabilitation over prosecution.
SAN FRANCISCO-AREA SOROS DA DEMANDS JUDGE WHO REJECTED DEAL FOR ALLEGED KILLER BE DISQUALIFIED FROM ALL CASES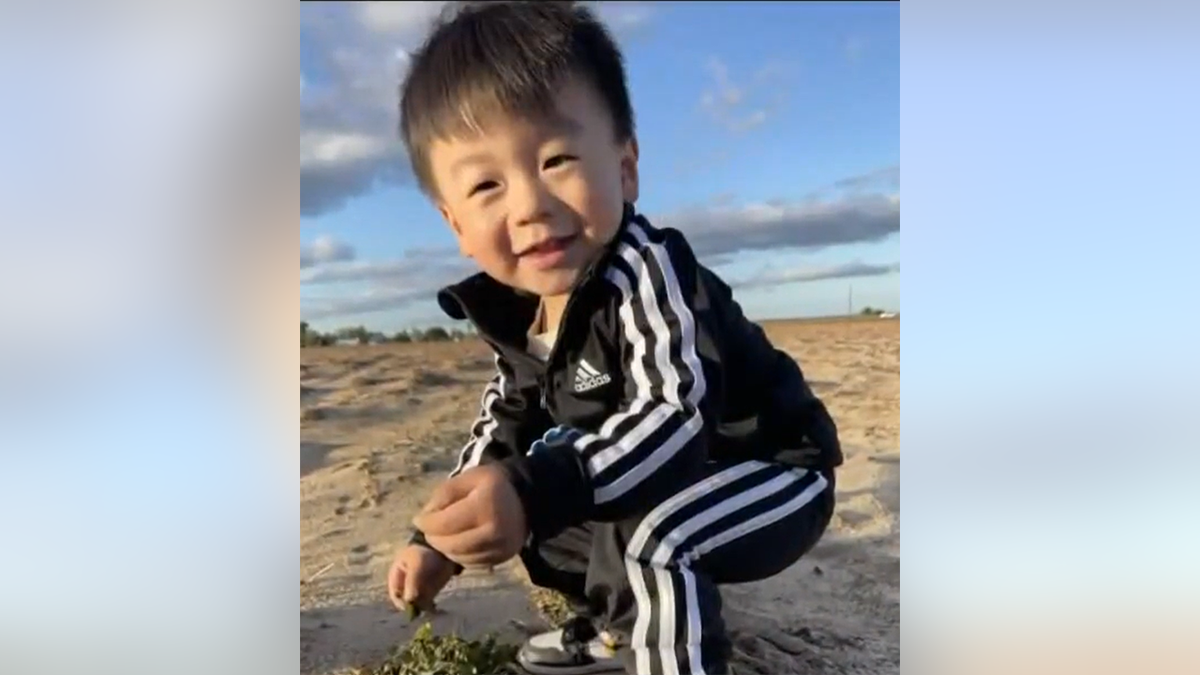 Last week, Price said her office is reviewing the case against the three men accused of Wu's killing, sparking speculation that she may stray from the charges brought by her predecessor. The liberal DA, who is Black, has vehemently denied race would influence prosecution, deflecting instead to her mission to "root out racism in our criminal justice system."
The crowd outside Alameda County's main courthouse Monday included members of the AAPI community and erupted into chants, including "Do your job," "Recall Price" and "Justice for Jasper." Stewart Chen, president of the Oakland Chinatown Improvement Council, translated a letter from Wu's immigrant mother, who met with Price last week regarding her son's case.
"I am extremely worried about Jasper's case and the direction it might go," the boy's mother told Chen. "We lost an innocent and beautiful life. As a mother, I cannot accept nor forgive myself for not being able to help my son seek justice. I am asking for the maximum sentencing allowable under the law."
In attendance was Butch Ford, an Alameda County deputy district attorney who said Price placed him on leave for criticizing how she's running the office. He told the San Francisco Chronicle that Price is not interested in prison time, but rather "diversion" or "non-carceral" alternatives.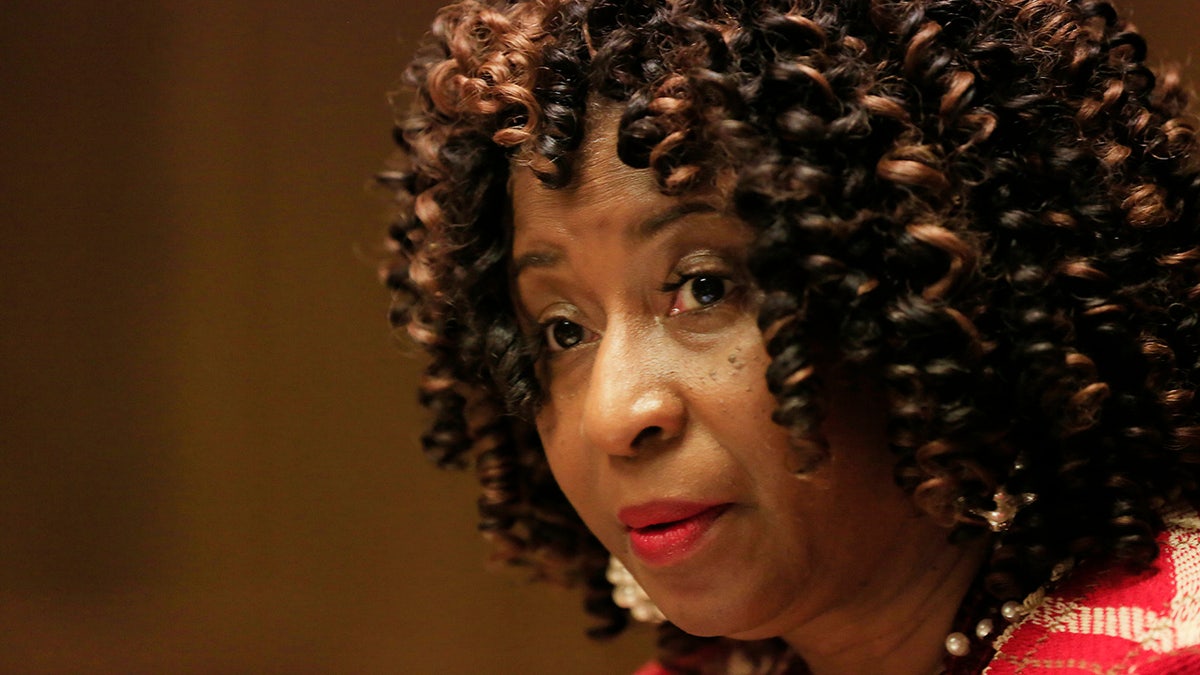 "Jasper's life was stolen. His killers don't need diversion; they need to go to prison," Ford said.
Speakers also included the family members of other crime victims demanding justice.
Barbara Nguyen spoke on behalf of her 28-year-old sheriff recruit brother, David Nguyen, who was fatally shot while driving home on Interstate 580 over the summer.
Virginia Nishita spoke on behalf of her deceased TV news security guard husband, Kevin Nishita, who was shot to death in Oakland in 2021.
PROSECUTORS QUIT OVER SOROS-FUNDED DA'S RADICAL AGENDA AS FAMILIES VOW TO FIGHT BACK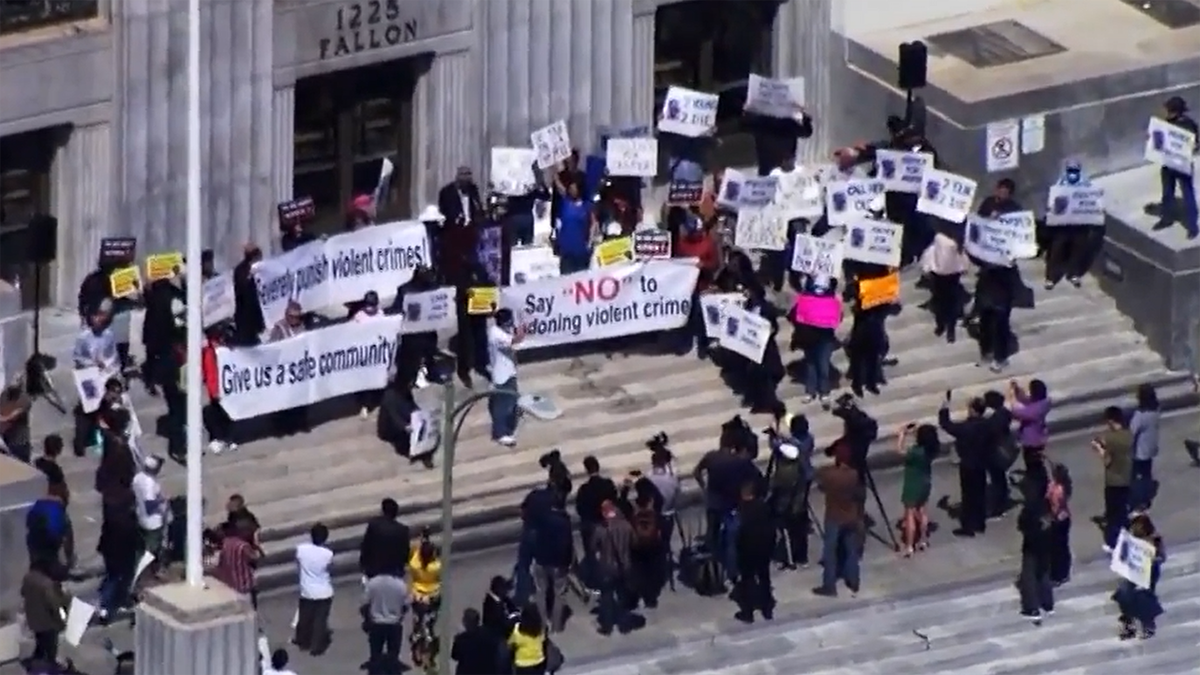 "Please do your job. Protect us, the victims, the families. Please. Do your job. Help us put these criminals away," Nishita pleaded at the rally, directing her message to Price.
KTVU reported that a recent memo from Price's office directed her prosecutors not to pursue any charging enhancements except in "special circumstances."
CBS News also reported that in March, Price told her assistant district attorneys to stop using gang or other enhancements unless they receive approval from a supervisor.
In a video message last week, Price said she assured Wu's parents that their son's alleged killers would be held accountable but said no decision on specific charges has been made.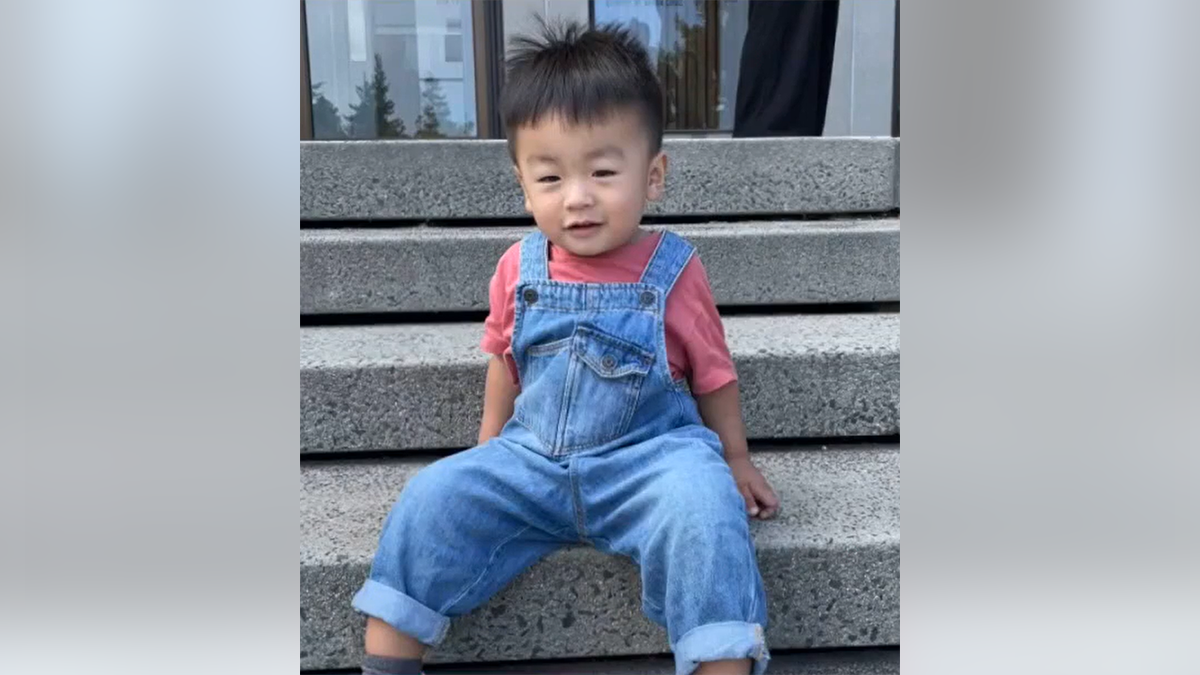 "I assured the parents of Jasper Wu that the men we believe are responsible for his death are charged with very serious crimes, and they will be held accountable," Price said on April 6. "We have not made any decisions about what charges to pursue or what not to pursue. We are still reviewing the case. While we cannot ever make amends for the death of their child, what we can do is make sure that this does not happen to another family like this."
In 2022 alone, shots were fired on San Francisco Bay Area highways 154 times, Price said.
"This particular tragedy is being used by people with a political agenda to divide our diverse community. The kind of racist messages that my office has received and directed at me personally is unprecedented," Price added of Wu's case. "Our diversity is our strength. Those who claim that race has somehow influenced the prosecution of this case are wrong, and they are making a painful situation more painful for the family and our community. I have dedicated my life to advancing the values of Rev. Dr. Martin Luther King Jr. Those values do not include racism. My office is committed to doing our part to administer justice with a vivid understanding of the need to root out racism in our criminal justice system."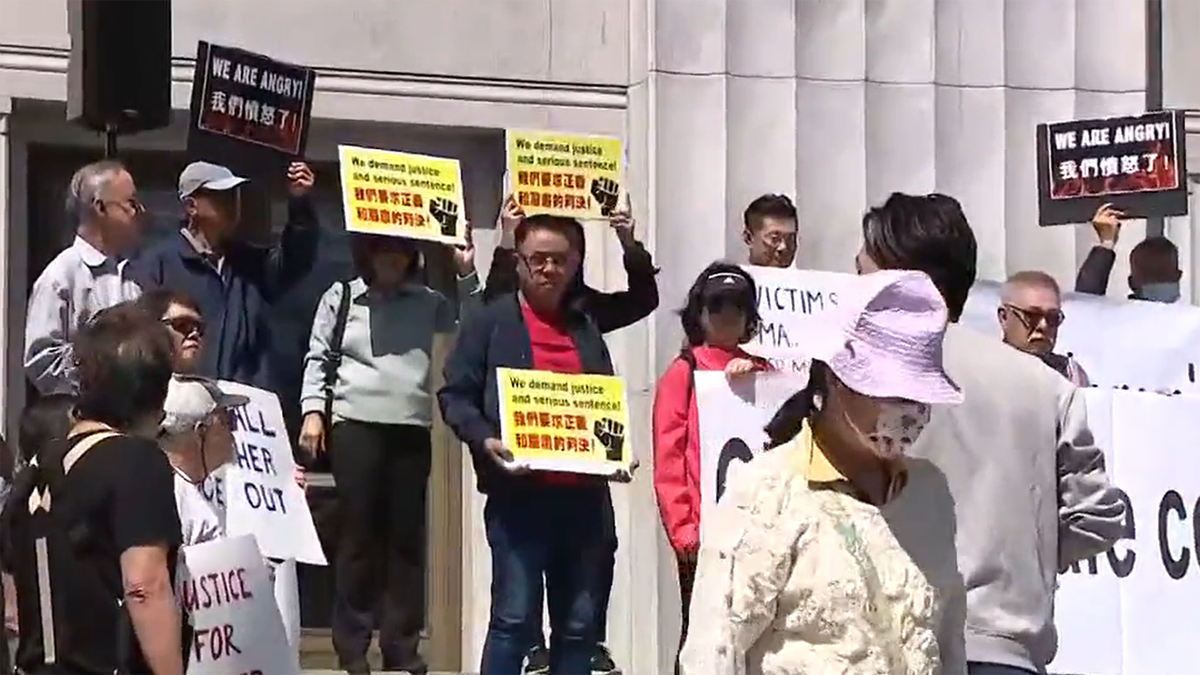 CLICK HERE TO GET THE FOX NEWS APP
Criticism of Price has heightened since her district attorney's office secured a plea deal for triple homicide suspect Delonzo Logwood. In another video message last week, Price said she was motioning to have the judge who rejected that plea agreement disqualified from the Logwood case as well as all future criminal cases prosecuted by her office.
The rally in support of Wu's family comes after another toddler was shot and killed by a stray bullet on the same freeway over the weekend. The 5-year-old girl was fatally struck while riding with her parents on the way to a family birthday party, KTVU reported.