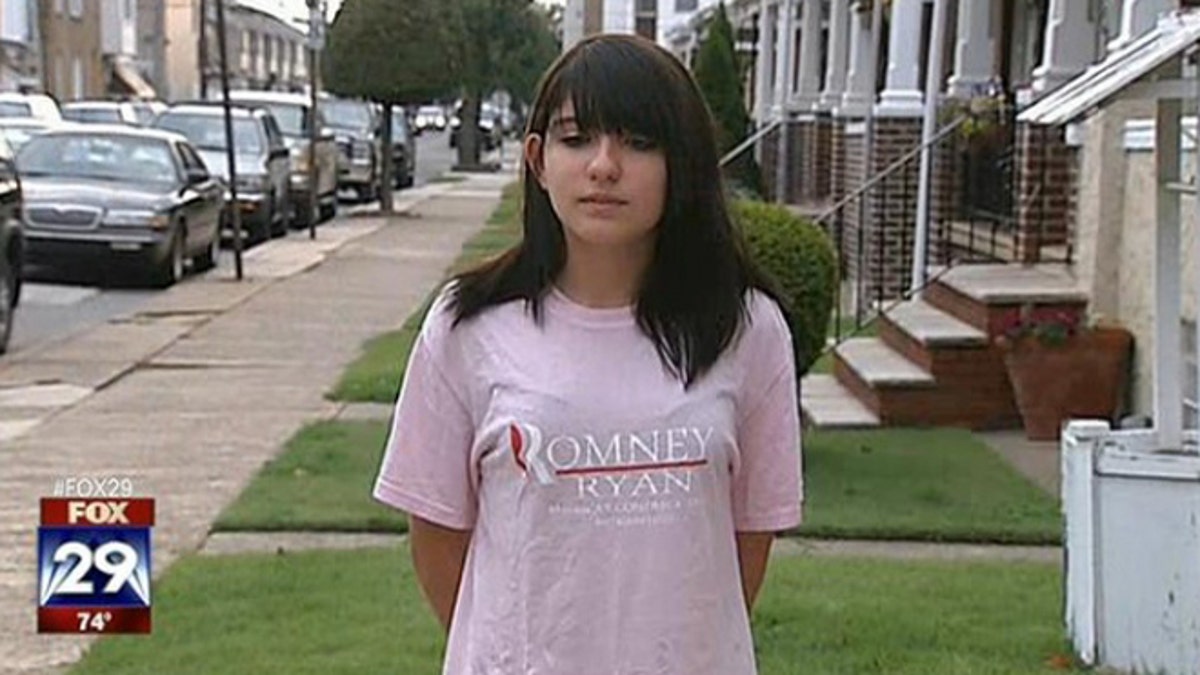 PHILADELPHIA – The family of a Philadelphia teenager who says she was mocked by her geometry teacher for wearing a Mitt Romney T-shirt to class has sued the teacher and the school district.
The Philadelphia Inquirer reports the lawsuit claims the district ignored 16-year-old Samantha Pawlucy's right to free speech.
The lawsuit claims the district let other students harass Pawlucy and subjected her to emotional distress. It seeks unspecified damages.
A district spokesman won't comment.
Teacher Lynette Gaymon has apologized to Pawlucy. A telephone message left Friday for Gaymon hasn't been returned.
Pawlucy says the teacher questioned why she was wearing the shirt and called others to the room to laugh at her in September.
Romney called the girl's family and said he appreciated her courage. The Republican lost Pennsylvania and the November election to President Obama.